Pasta Packaging Machine
If you have to pack boxes of dry pasta, the best solution is an automatic packaging machine that works with shrink film. The heat-shrinkable film, adhering perfectly to the product, creates an aesthetically impeccable packaging, as well as perfectly sealed. As a pasta packaging machine, minipack-torre offers you its Pratika X1.
Pasta is one of the most consumed products in many parts of the world; its packaging is, therefore, one of the most widespread processes. To meet the needs of this market, specific machines have been created, specializing in the packaging of pasta.
Also minipack-torre, thanks to its range of packaging machines, is able to offer a pasta packaging machine: it is the automatic shrink wrapping machine Pratika 56 MPE X1. Let's see its characteristics.
Pratika 56 MPE X1 is the next level pasta packaging machine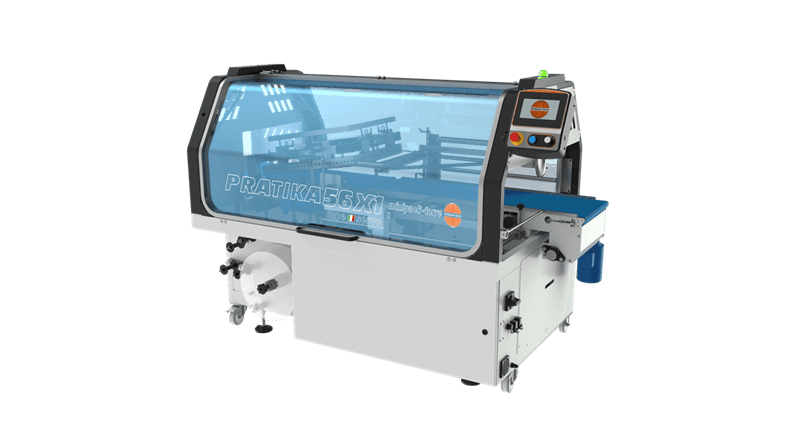 There are several reasons why the Pratika 56 MPE X1 is an excellent pasta packaging machine:
It is very easy to use, but at the same time it contains a set of highly technological functions
It combines reliability, excellent performance and safety
It is extremely versatile; for example, it is suitable for work on both sides, thanks to the double door
It is Made in Italy, with the sole exception of the electronic heart, made by Schneider Electric.
Strengths:
Ease of use
Double access
Possibility of individual packages or groups of products
PLC and Touch Screen from Schneider Electric
User friendly interface
USB port for saving recipes, updates and uploading product photos
Technical characteristics:
64 programs customizable via touch screen
Servo-assisted soldering bar
Increased infeed conveyor, to facilitate series loading operations
Adjustment of bar temperature, time and welding force
FDA-compliant tapes
New mechanical system for the approach of the belts
Workpiece counters
and many more.
Would you like to know if our pasta packaging machine is the best choice for your business? Ask our experts!