Packaging machines for fruit and vegetables
minipack®-torre, a leading company in the heat-shrink packaging machines market, offers a range that meets the various requirements for packaging food, such as fruit and vegetables. These sectors have developed over the years and we now receive a high demand from small supermarkets, large supermarket chains and private companies and farms.
The best-selling packaging machines in the industry
Packaging machines for the fruit and vegetable industry
The minipack®-torre packaging machines for fruit and vegetables fully meet food packaging requirements. 100% MADE IN ITALY, our machines are built with certified materials and the best electronic components to ensure reliability and high performance. Our wide range is available to meet any request in terms of productivity and product size.
The range of semi-automatic machines meets all low productivity requirements, where small farms or fruit and vegetable companies do not produce large amounts, but want to provide a service to their clientele. Pratika, top of the range line among the heat-shrink packaging machines, is the best automatic packaging solution. It incorporates all the experience acquired by minipack®-torre over 40 years of business and ensures top performance levels.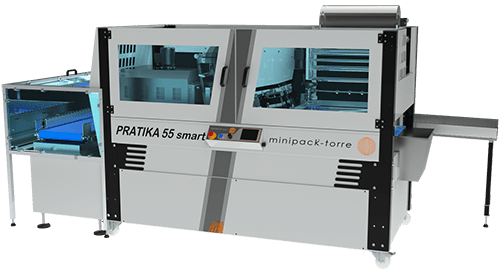 Fruit packaging
Fruit and vegetables are commonly packed in heat-shrink film, a packaging solution that ensures impeccable aesthetic results and does not compromise the freshness of the products. Among the best fruit packaging of this type there are VF films, multilayer coextruded films consisting of a combination of polypropylene and polyethylene. This type of packaging film has many advantages, including aesthetic appeal, versatility and reduced cost compared to normal PVC films.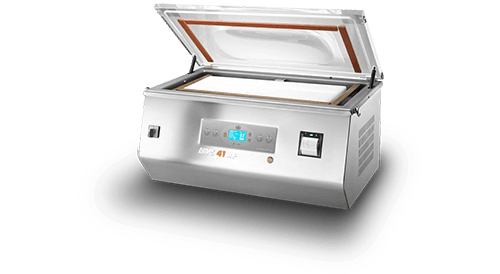 Although to a smaller extent, fruit packaging can also be achieved with vacuum technology. In this case we leave the trade sector to focus on gastronomy and catering, which use vacuum technology to ensure long shelf life to foods and enhance softness and juiciness.
minipack®-torre also meets these needs with a diversified line of vacuum packaging machines, capable of creating high quality fruit packaging.
Packaging machines for vegetables
From a packaging point of view, vegetables have requirements that are fully comparable to those of fruit: these products are also commonly packaged in trays or crates protected by heat-shrink packaging, or vacuum packaging for particular culinary needs in the catering field.
Packaging machines for legumes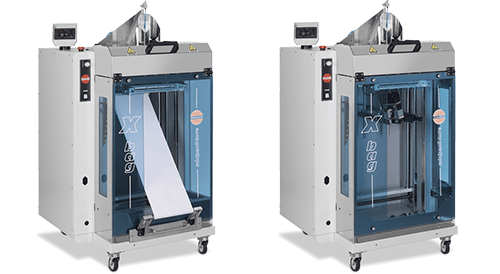 The most commonly used packaging machines for legumes are vertical machines with three-side sealing system, capable of creating the typical heat-sealable film bags in which many legumes are sold.
In other cases, these products are packaged in a jar, which are then placed into a single pack with bundling machines.
Even in these cases, minipack®-torre offers high-tech packaging machines for legumes that fully meet the needs of the reference market.
All minipack®-torre support
minipack®-lab, our R&D department, is at your service to examine packaging requests, also in terms of design. Thanks to cutting-edge design systems, our engineers will be able to solve your problems and together we'll create a packaging line tailored to your needs.
Packaging fruit and vegetables has never been easier than with the minipack®-torre packaging machines!
Get in touch with us and we will find the best-suited packaging machine for your needs!