Graphic packaging machines
minipack®-torre, a leading company in the heat-shrink packaging market, offers a range that meets the various requirements of graphic packaging, such as magazines, newspapers, instruction manuals, etc. This industry has evolved and changed over the years and we now receive a high demand for packaging machines.
The best-selling packaging machines in the industry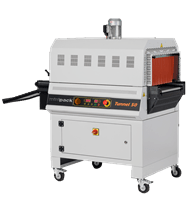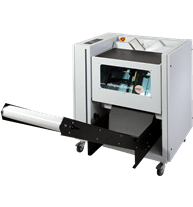 MAILBAG
General Packaging-Bagging machines
The minipack®-torre magazine and newspaper packaging machines fully meet graphic packaging requirements. 100% MADE IN ITALY, our machines are built with certified materials and the best electronic components to ensure reliability and high performance. Our wide range is available to meet any request in terms of productivity and product size.
The Mailbag machine meets all low productivity requirements. The Plexi 30 and Plexi 60 are top of the range machines among the packaging machines for the graphics industry and can also be included in production lines. A new application for which these machines are very successful is for packaging machinery instruction booklets.
The minipack®-lab, our R&D department, is at your service to examine packaging requests, also in terms of design. Thanks to cutting-edge design systems, our engineers will be able to solve your problems and together we'll create a packaging line tailored to your needs.
Packaging magazines, newspapers or products in the graphics industry has never been easier with minipack®-torre packaging machines!
Get in touch with us and we will find the best-suited packaging machine for your needs!