KR230089
Belt for liquids wiper brush kit for belts 400 mm wide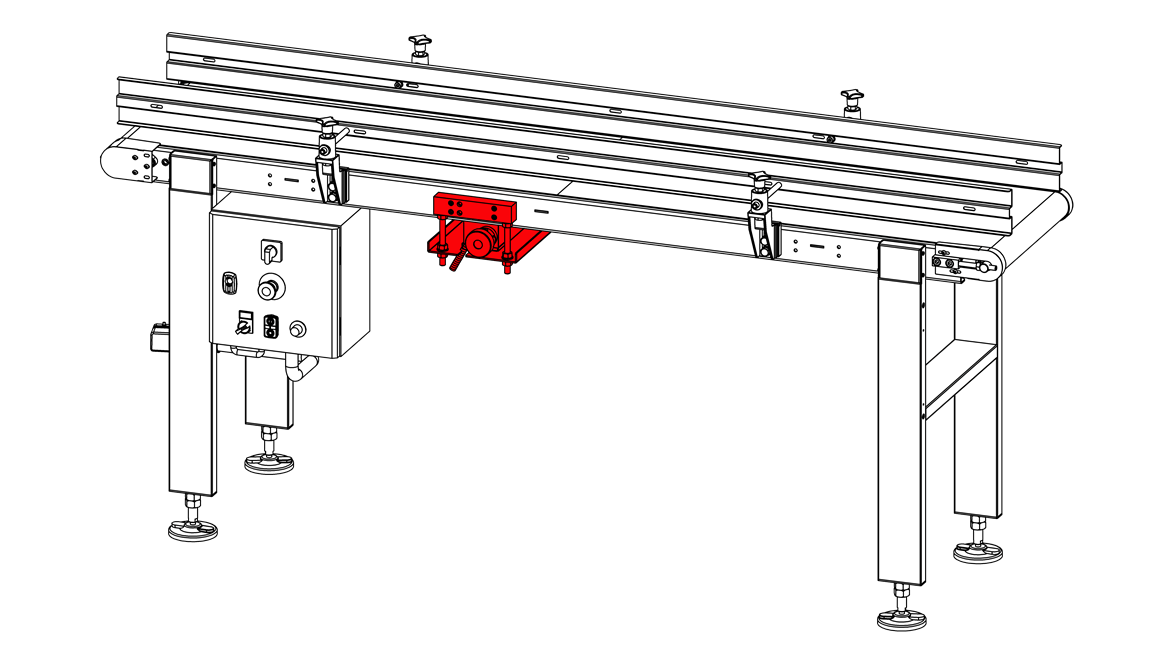 By applying this optional kit to the frame of the belt, it guarantees constantly cleaning off any residues of liquids deposited by the products as they travel along the belt.
This optional kit is recommended when working with food products without primary packaging or with oily products.
Available for belts 400 mm wide, 2 and 3 m long.