KR390062
Kit of guides for unstable products (min.h.=105 mm) + rollers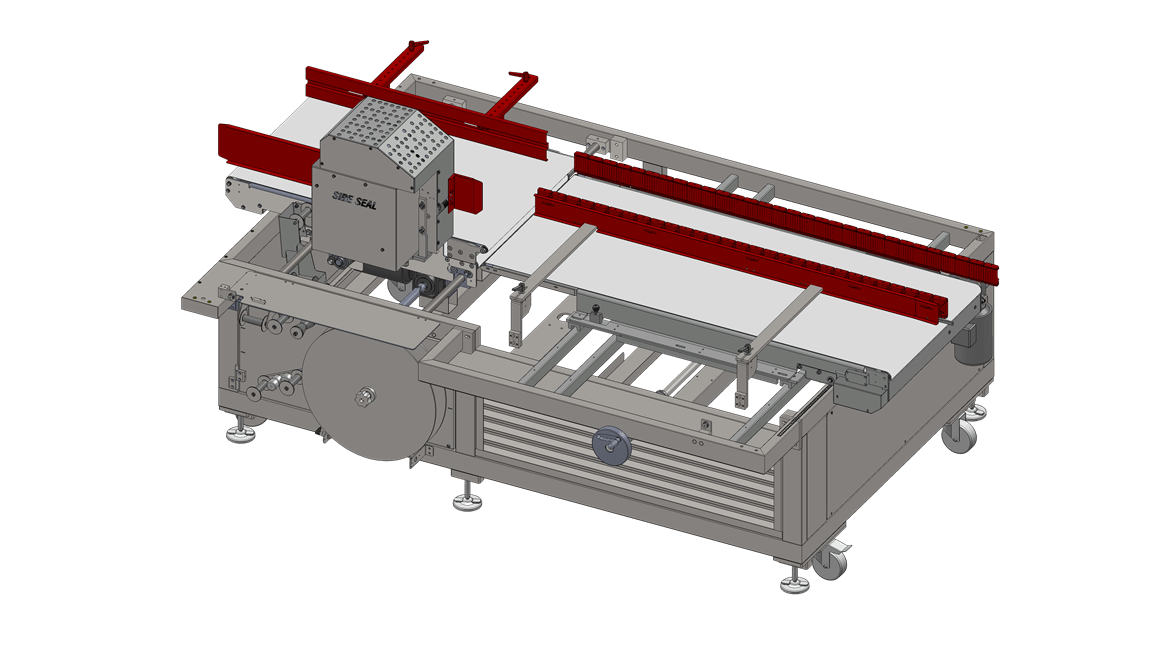 This optional kit is composed of a system of guides applied to the infeed and outfeed belts.
This kit is particularly recommended when packaging products with different shapes and sizes, unstable and delicate products such as fruit and vegetables, with minimum height of 105 mm.
These guides ensure that the product does not deteriorate when rubbing against the rollers.