RU21B001
Roller conveyor kit 0,7 m with protection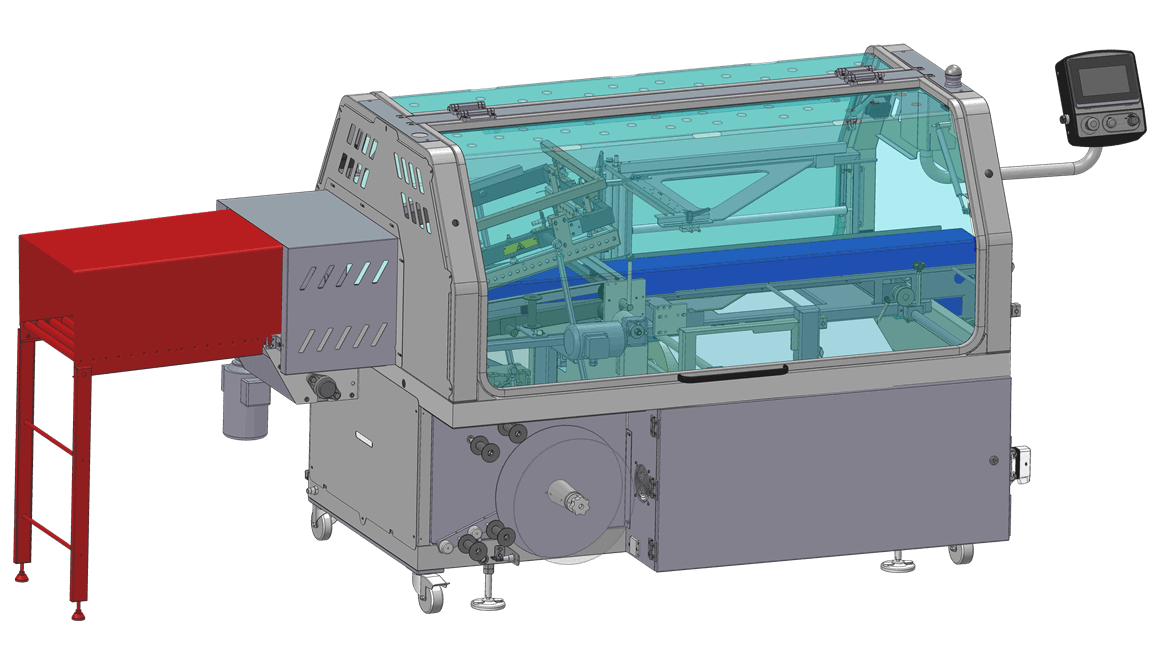 This 0,7 m long roller conveyor, applied at the outfeed of the machine, is required to ensure operator safety when the machine is not combined with the Shrinking Tunnel.
It is comprised of simple spinning rollers that the material to be handled slides across.
It is protected by a Plexiglas cover that prevents the operator from inserting their arms or hands into the machine.