Shrink tunnel machine manufacturers: minipack®-torre since 1969
Minipack®-torre is one of the main shrink tunnel machine manufacturers in Italy and offers high technological solutions for every need to the worldwide market.
Let's discover:
Why minipack®-torre is one of the main shrink tunnel machine manufacturers
One of the main reasons why minipack®-torre is considered one of the best shrink tunnel machine manufacturers is the high technological level of its machines and their quality.
This is possible thanks to:
The whole production process managed in-house;
"Made in Italy" quality;
The presence of minipack-LAB, the new technological site realized for the R&D department, in order to keep studying and developing new solutions and respond promptly to new market needs;
Integrations with advanced electronic systems such as those from Schneider-Electric.
In addition to the excellent quality of its products, minipack®-torre also provides an excellent pre and after-sales service formed by a team of professionals ready to follow customers throughout their entire experience with us.
The features of minipack®-torre shrink tunnel machines
Minipack®-torre offers a wide range of shrink tunnel machines that are very versatile, in fact they are perfect for industrial packaging for both food and non-food products.
Here are the main features:
Extreme usability;
Technological control displays;
Functionality and practicality;
Elegant design;
Reliability and safety;
High standards of hygiene;
High quality materials, as each machine is made of stainless steel.
Discover the great range of minipack-torre's shrink tunnel machines!
Some models of shrink tunnel machines
Minipack-torre produces two types of automatic or manual shrink tunnel machines:
With chamber
Angular machines
Among the best models available, you can find:
REPLAY 40 EVO: this model is a trolley manual shrink machine with chamber and a sealing bar of 420x280 mm. It is part of the EVO line, characterized by:
High quality;
New cutting-edge systems;
Affordable prices;
Essential shapes.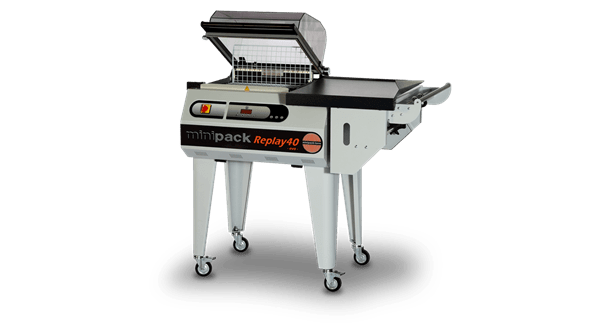 MODULAR 50S: this angular shrink machine is semiautomatic and has a sealing bar of 540x400 mm. It is part of the MODULAR line that offers:
maximum packaging flexibility;
High quality performances;
Competitive prices;
Electronically controlled sealing system;
Excellent safety devices.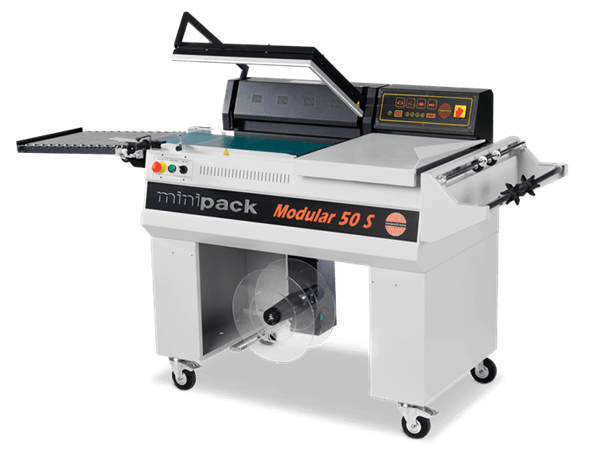 PRATIKA 56 MPE X2 INOX: this model is an automatic shrink tunnel machine fully electrical and servo-assisted, with a sealing bar of 600x400. This model is part of the PRATIKA line and is able to offer:
High technological level;
Versatility and great usability;
Reliability and safety;
Strong electronic and mechanical contents.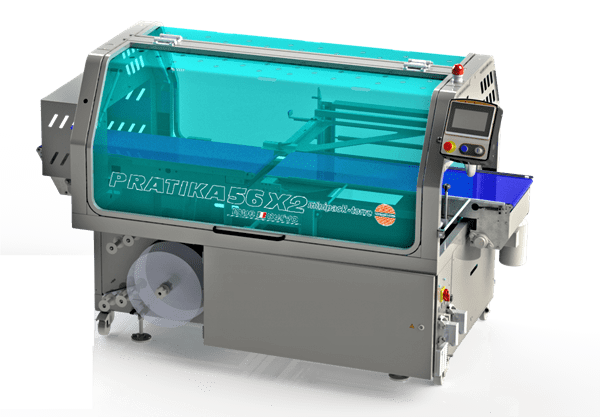 Are you looking for a good shrink tunnel machine manufacturer?