The heat shrink wrap machines ideal for industrial packaging
minipack®-torre offers you a wide range of shrink wrap machines, perfect for industrial packaging for both food, such as bread and biscuits, both non-food products that you want to protect from dust and heat.
The heat shrink wrap machines are simple to use and the most advanced models are equipped with control displays, to ensure the utmost convenience. Our shrink wrap machines are not only functional, but also boast an innovative and elegant design.
The range includes:
shrink wrap machines with chamber
angular wrap machines
automatic heat shrink wrap machines.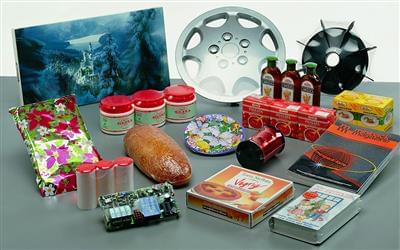 Our shrink wrap machines do not threaten the integrity of frozen food
The risk of a heat shrink wrap machine is of damaging particular products, such as frozen food or chocolate: the temperature of the tunnel could melt them.
For this reason, minipack®-torre shrink wrap machines work fast: the time requested to wrap the package are always far lower than time necessary to melt ice or chocolate.