The heat shrink wrap machines ideal for industrial packaging
minipack®-torre offers you a wide range of shrink wrap machines, perfect for industrial packaging for both food, such as bread and biscuits, both non-food products (such as gifts, magazines or gadgets) that you want to protect from dust and external agents. All our heat shrink wrap machines are easy to use, and the most advanced models are equipped with control displays, to ensure the utmost convenience. Our shrink wrap machines are not only functional, but also boast an innovative and elegant design.
The range of heat shrink wrap machines available is aimed at both small and large businesses, offering manual or automatic solutions that meet all shrink-wrapping needs.
In this section, you can learn more about: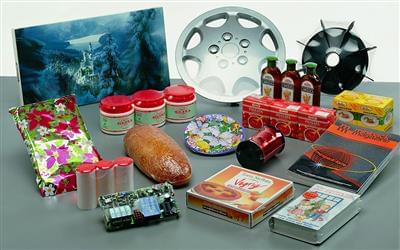 Shrink wrap machine: what it is and how it works
Shrink wrapping is one of the most widely used packaging methods, thanks to its aesthetics and practicality. The operation is simple: the heat shrink wrap machine packs the products in a special film which, when exposed to a heat source, shrinks until it adheres perfectly to the product itself.
The heat shrink film is made of polypropylene and polyethylene: bright, soft and versatile, glossy and transparent, resistant and eco-friendly. Different reels are available, starting from 200 mm with 5 cm increments, and heights from 250 mm to 650 mm.
Also, thanks to this film, the result of a heat shrink machine packing process is particularly aesthetically pleasing.
Minipack-torre's range
Shrink wrap machines with chamber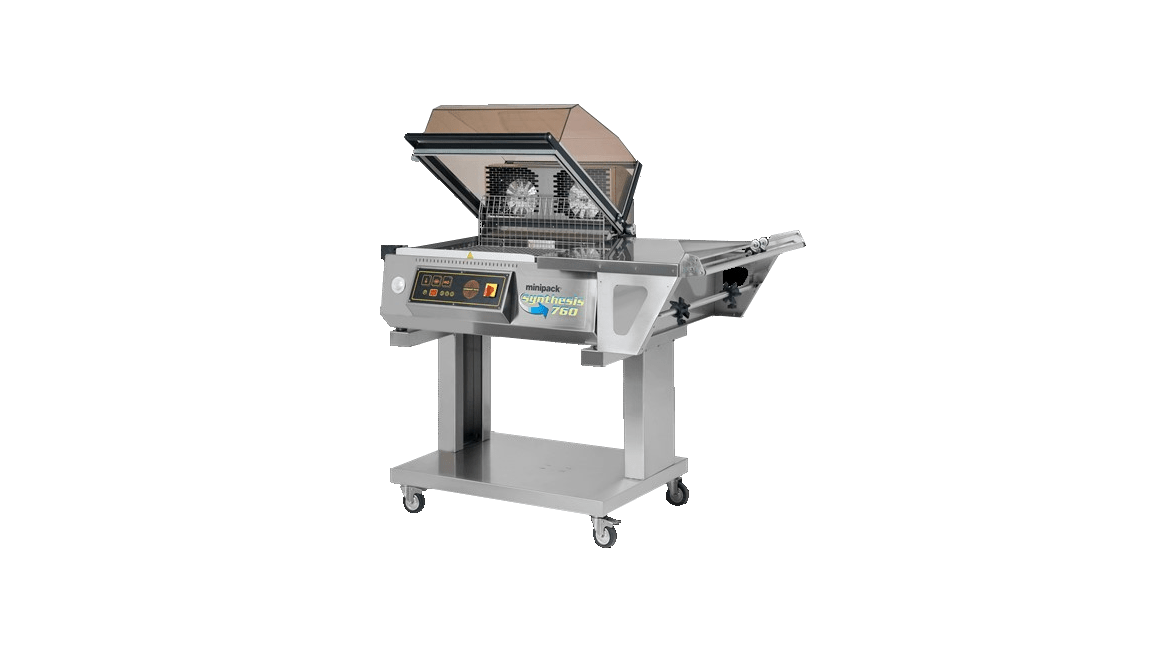 Shrink wrap machines with chambers are invaluable tools in packaging and product protection. These machines are designed to efficiently encase products in a layer of shrink film, which then tightly conforms to the contours of the item when heat is applied. The chamber aspect of these machines is what sets them apart – the product to be wrapped is placed within the chamber, and once the chamber's lid is closed, the shrink wrapping process begins.
Shrink wrap machines with chambers are versatile and can handle a wide range of products, from individual items to multiple items grouped together. This makes them suitable for industries such as food, electronics, cosmetics, and more.
Angular wrap machines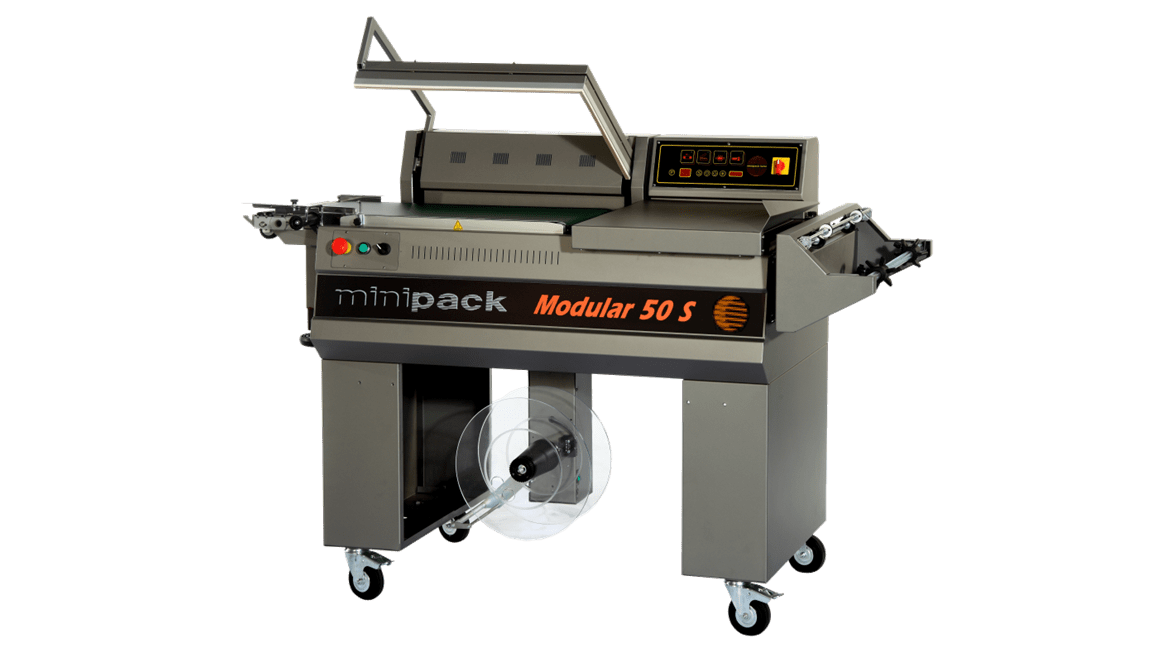 This line includes a series of semiautomatic machines designed to meet the needs of flexibility and quality of the industry, presenting themselves as products that boast a great value for money.
If you are looking for angular wrap machines that can guarantee the maximum aesthetic performance, these are the perfect equipment for your needs, packaging with any material in a precise and aesthetically optimal way.
They use an electronically controlled welding system and a series of extremely advanced safety devices. The use of the lines in automatic or semiautomatic mode and the customization of the operational programs make it possible to simplify all the packaging phases and to significantly increase the production yield.
Automatic heat shrink wrap machines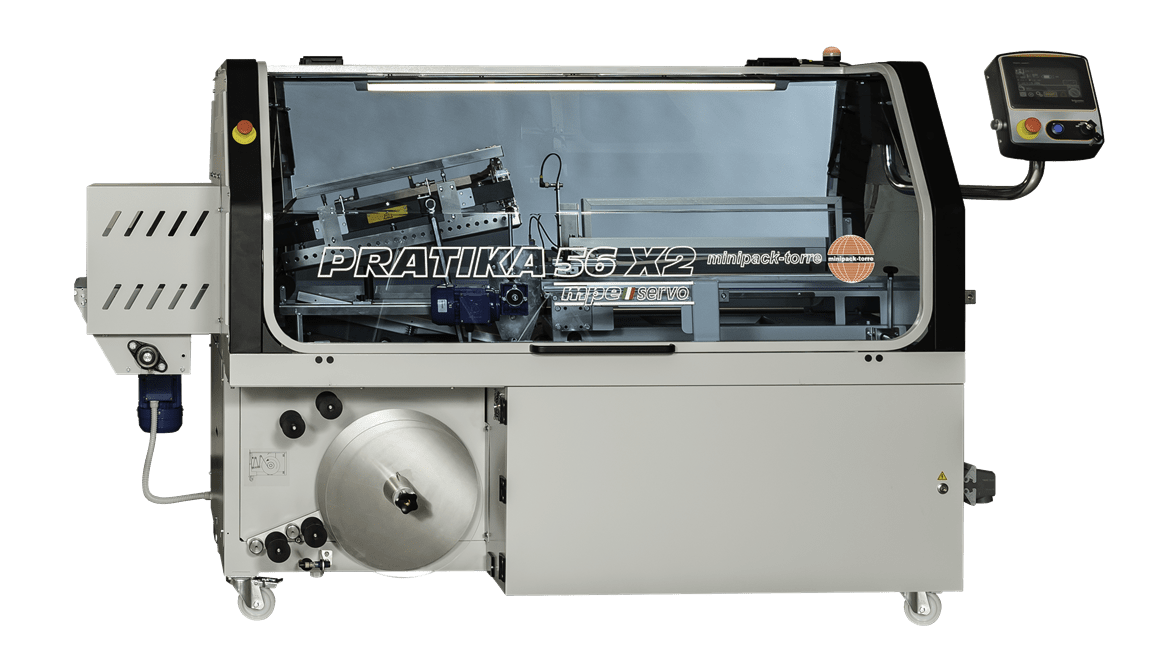 The automatic wrapping machine with shrink film is the perfect solution for those who want a high-performance, user-friendly packaging machine that offers the maximum in terms of programs and features.
The Pratika line is composed of a series of innovative shrink wrap machines that are equipped with a high technological and mechanical content. These machines are designed to be user-friendly and easy to operate, while still guaranteeing high performance.
Some of the key features of the Pratika line include:
A wide range of programming options, allowing users to customize the packaging process to meet their specific needs.
A variety of sealing and cutting options, ensuring that products are packaged securely and efficiently.
A high-speed operation, allowing for the packaging of large volumes of products quickly and easily.
A user-friendly interface, making it easy to operate the machine even for first-time users.
Our shrink wrap machines do not threaten the integrity of frozen food
The risk of a heat shrink wrap machine is of damaging particular products, such as frozen food or chocolate: the temperature of the tunnel could melt them. For this reason, minipack®-torre shrink wrap machines work fast: the time requested to wrap the package are always far lower than time necessary to melt ice or chocolate.
Inox heat shrink machines
minipack-torre's range of heat shrink wrap machines also includes some machines made entirely of stainless steel: the choice is driven by the properties of the metal alloy, known for its particular resistance to corrosion. For this reason, stainless steel heat shrink machines are the most suitable when high standards of hygiene are required: for food and drug packaging applications.
Uses and benefits of a manual shrink wrapping machine
Manual shrink wrap machines are smaller and less expensive than the industrial models. They are suitable for packaging small quantities of products and are used in a variety of industries, including:
Manual shrink wrap machines are easy to use and do not require any special experience. They are equipped with a heat shrinker that heats and shrinks the heat shrink film around the product.
Manual shrink wrap machines offer a number of benefits, including:
They are economical
They are easy to use
They are portable
They can be used to package a variety of products
Uses and benefits of an industrial heat shrink wrap machine
Industrial heat shrink wrap machines are available in a variety of sizes and capacities, depending on the needs of the business.
Industrial heat shrink wrap machines are used in a variety of industries, including:
Food and beverage
Cosmetics and personal care
Pharmaceutical
Electronics
Logistics
Industrial heat shrink wrap machines offer a number of benefits, in fact:
They protect products from damage and contamination
They improve the aesthetic of products
They simplify the transportation and handling of products
They reduce packaging costs