VACUUM DRAWER 140
HOME VACUUM PACKAGING MACHINE
The dream of a professional vacuum tool captured in a drawer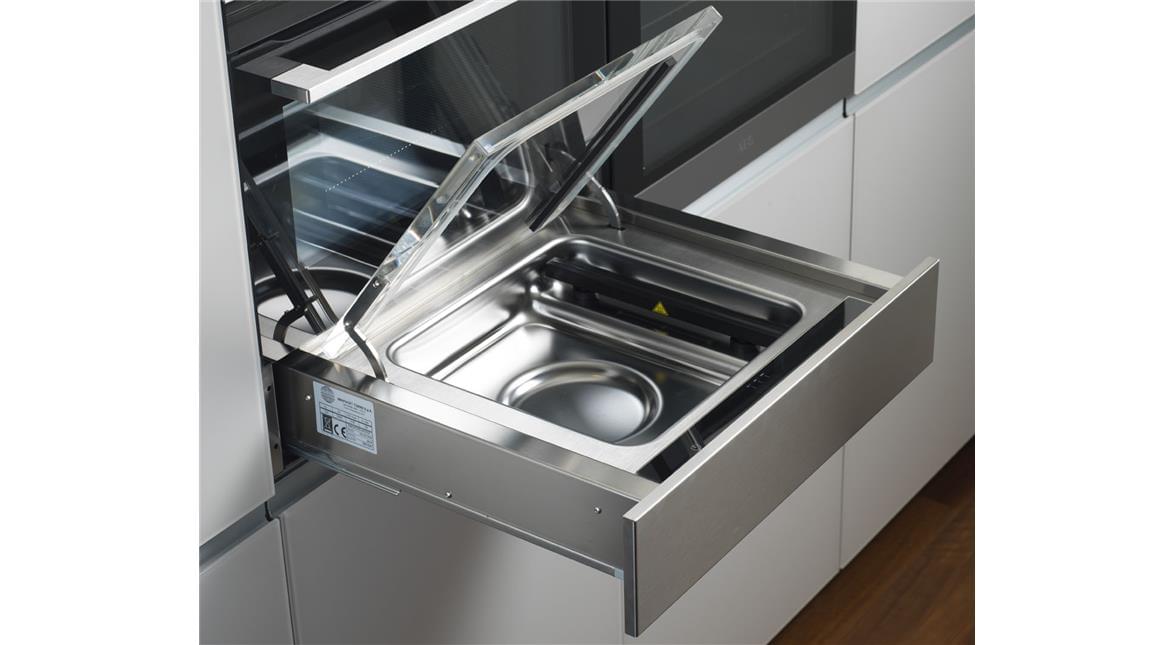 VACUUM DRAWER 140: PROFESSIONAL VACUUM AT HOME, A NEW INSTRUMENT FOR YOUR KITCHEN
We have been designing professional vacuum sealing machines since 1996. Continuous investment in technology and quality has placed Minipack Torre as a forerunner in the sector, with a range of packing machines offering unique characteristics, studied to optimise work flows in professional kitchens. We have now placed all our manufacturing
experience and our ability to personalise in a drawer. Compact and versatile, Chef Box brings the creativity and efficiency of professional-level catering to the domestic sector.
Need more info?

Get in touch now and we'll answer all your queries!
ADVANTAGES

Extent the shelf-life of your solid, liquid and cooked food
Marinate your food to perfection
Pack your hot food
(Re) seal your bags
Prepare your food for sous vide cooking
Vacuum packaging in: containers, bags and in open bottle
Professional vacuum packaging
Energy efficient
Perfect silence
Perfect sealing
Push open
Easy to use
Super strong lid
technical features
| | |
| --- | --- |
| Voltage | 220-240V 50/60Hz (Standard) |
| External finishing | brushed stainless steel/glass/on request |
| Versions | H140mm |
| Maximum absorbed current | 220-240V | 360 W |
| Maximum absorbed current | 120V | 400 W |
| Nominal power of vacuum pump | 50Hz | 3m³/h |
| Nominal power of vacuum pump | 60Hz | 4,8m³/h |
| Vacuum levels | 3 MINI/MIDI/MAXI |
| Final pressure (absolute) | <10 millibar |
| Vacuum chamber volume | ~7 litri |
| Effective sealing length | 300mm |
| Maximum bag format | L300mm x H350mm |
| Net weight (packing included) | kg 33 |
| Drawer depth during operation | 454,5 mm |
| Vacuum chamber size | 328x324 x H68÷84 |
minipack®-torre shall not be held liable for typos or printing errors in this catalogue. It also reserves the right to make changes to the specified features without prior notice. All trademarks are property of their respective owners and are hereby acknowledged.
Technical drawing