Vacuum Packaging Machines
Discover the series of vacuum packaging machines by minipack®-torre and start creating high-quality vacuum packaging.
Vacuum package is beyond any doubt one of the most efficient and safe processes for food conservation. For this reason, a good vacuum packaging machine is an essential tool for a company that deals with food packaging. On this page you can find the entire range of vacuum packaging machines by minipack®-torre: browse the listing below to find:
Tabletop vacuum packing machines > ideal for restaurants
Trolley vacuum packaging machines > also for restaurants
SWING Packaging vacuum machines > for bigger industries
Packaging vacuum machines specific for meat packaging
The packaging vacuum machines by minipack®-torre are aimed at the professionals who are keen to offer to their customers all the fragrance and savour of fresh food, without the loss of its nutritional properties during the packaging. Vacuum package, in fact, is renowned for its ability to preserve all the properties of the food.
The range of vacuum machines
On this page you can find a wide choice of professional vacuum packaging machines: from chamber vacuum machines to vacuum packaging machines with external suction, they all are top quality products, aimed at the professionals of the food sector.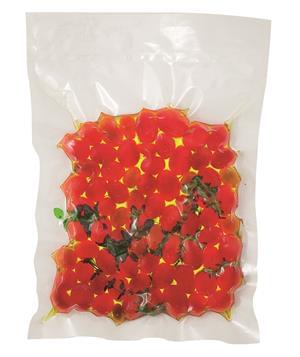 External suction vacuum packaging machines
The vacuum machines with external suction are the easiest to use: you just need to put the product inside the film bag, place the bag in the machine and press the button. The packaging vacuum machine will extract the air from the bag, then seal it in a perfect way.
Chamber vacuum packaging machines
If you are looking for a professional, technological and efficient packaging vacuum machine, then a chamber vacuum package machine is your best choice: chamber machines can get the total vacuum level in a few seconds, and are suitable for packaging liquids, soups, sauces and anyother non-solid kind of product.
Tabletop professional vacuum packing machines for restaurants
A tabletop vacuum machine for food packaging has compact dimensions, so it can be easily positioned in the kitchen restaurant. In addition to vacuum packaging, this type of vacuum package machine is also equipped with special programs for vacuum marinating or sous-vide cooking. It is also possible to print a label with all the most important information about the vacuum process.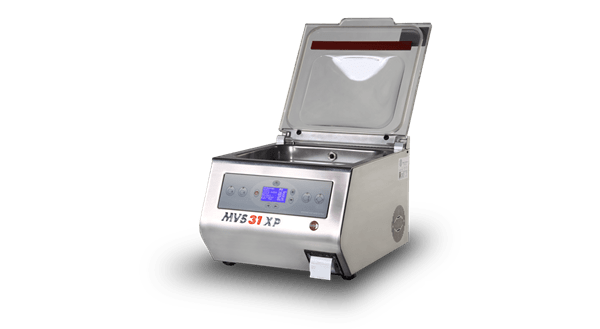 In photo: MVS31 XP
Trolley vacuum packaging machines for restaurants
A trolley vacuum packaging machine is equipped with convenient wheels for an easier movement and is perfect for catering or large restaurants, moving it to where it is needed at the moment. Also for this type of food vacuum packing machine it is possible to set up special programs for marinating and sous-vide cooking, in addition to the classic vacuum packaging mode for preservation purposes.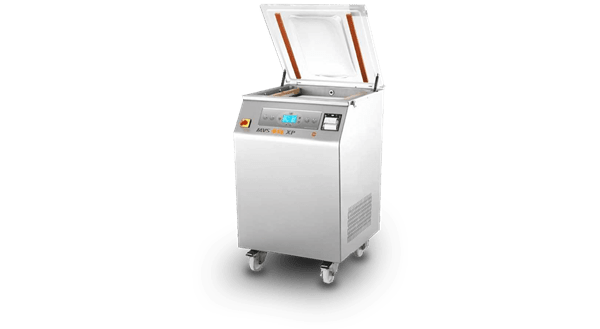 In photo: MVS45L XP
Packaging vacuum machines for industrial sector
The SWING series include many models of packaging vacuum machines designed for the industrial sector, that have to vacuum pack a large quantity of foodstuffs every day. Thanks to the translating closure of the packaging chamber, it is possible to obtain maximum speed and precision. The material used is AISI 304 stainless steel, that ensures high standards of hygiene, long life of the materials and resistance to acids, mold and corrosion.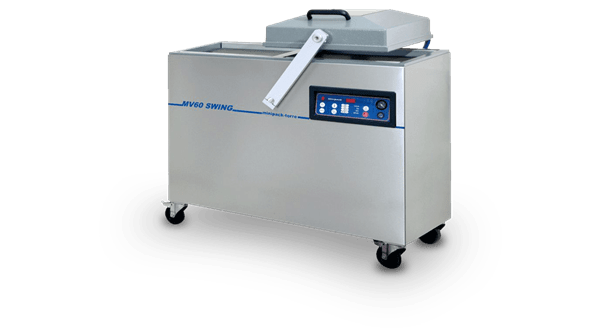 In photo: MV 60 SWING ALL.
Packaging vacuum machines for meat packaging
EVac 65 is a model of vacuum packaging machine specifically designed for meat conservation. Designed for the packaging of medium and large sized products, it is completely automatic. It offers different functions and differentiated cycles that allow to pack pouches of different quality and thickness, in different sizes.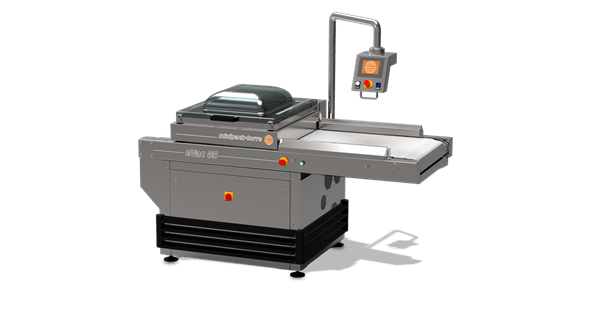 Minipack-torre vacuum food packaging machines: safety and technology
Our vacuum machines, besides being certified according to the European regulations about food safety, offer a highly technological content. The innovative control displays let you access a long series of functions: perform a diagnosis of the vacuum machine's problems or customize the vacuum programs will not be a problem anymore.
In some models, you can also configure customized programs for the kind of vacuum package you are looking for.
Discover the series of vacuum packaging machines by minipack®-Torre and start creating high-quality vacuum packaging.