Sleeve wrapping machine
A short guide to the right sleeve wrapping machine for your business: discover how they are made, what are the advantages for the packaging of products and which are the best models branded minipack-torre.

When we talk about sleeve wrapping machines, we mean a shrink wrapping machine that includes:
a sealing mechanism
an oven that applies heat to the film and makes it retract, i.e. reduce it until it adheres perfectly to the product to be packaged.
For which industries are sleeve wrapping machines suitable? And for which products?
In this page, we will discover:
Sleeve wrapping machine: applications and advantages
A sleeve wrapping machine can be used in a wide variety of industries: food, pharmaceuticals, cosmetics, textiles, publishing, etc. This is because a package packed with shrink film has some important features:
resistance
convenience
adaptability
cleanliness
high aesthetic performance.
The minipack-torre range includes various types of sleeve wrapping machines, as illustrated below.
Angular sleeve wrapping machines
The first type of angular sleeve wrapping machine includes L-welding machines: they allow you to pack any type of product, are easy to use but also equipped with advanced electronic components. Maximum result with minimum effort! All sleeve wrapping machines of this type - both manual and semi-automatic - must be completed with compatible shrink tunnels.
ECOMODULAR: this angular sleeve wrapping machine is manual and has a sealing bar of 540x390 mm. It is very user-friendly and the sealing blade at the bottom has a simple and effective temperature control system.
Modular 50S: this is a semi-automatic angular sleeve wrappping machine with a sealing bar of 540x400 mm. It has recently been updated and renewed and can be used to package products using different materials, with highly attractive results.
​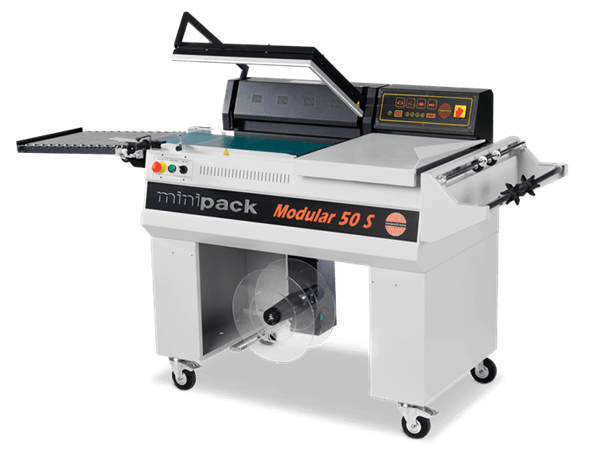 Sleeve wrapping machines with chamber
The sleeve wrapping machines with chamber combine, in a single machine, both the sealing element and the heat supplier: in a few seconds, the film is first sealed around the product to be packaged, and then adhered perfectly to the surface. Practical and perfect for small and medium enterprises, the sleeve wrapping machines are available in manual, semi-automatic and automatic versions.
FM76 EVO: this sleeve wrapping machine with chamber has a sealing bar of 540X390 mm and can offer very high-performances. The shrinking time is cut by 50% while the heating time is cut by 60%.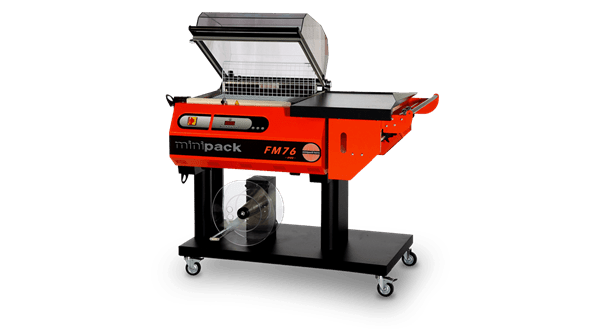 REPLAY 40 EVO: this sleeve wrapping machine with chamber has a sealing bar of 420X280 mm and combines perfectly a high technological content with compact and essential shapes.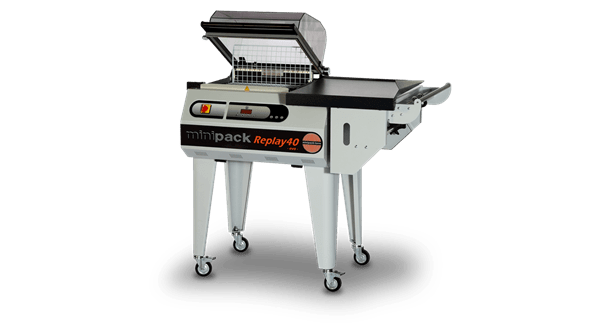 Automatic sleeve wrapping machines
Finally, an automatic sleeve wrapping machine is designed for the needs of large production lines: it can weld in L or continuously, is - in most cases - completely electric and the tunnel is integrated, which makes it compact and very practical. It can shrink, at high speed, even large products. Not only that, some models are made of stainless steel to meet the most stringent hygienic and sanitary standards of the food and pharmaceutical industry. The heart of the automatic machines, on the other hand, is a perfect mechanism of electrical and electronic components by Schneider Electric.
Pratika 56 MPE X1: this is an automatic sleeve wrapping machine with a sealing bar of 600x400 mm. It is fully electric and servo-assisted and represents the perfect combination of reliability, high performance, versatility and safety.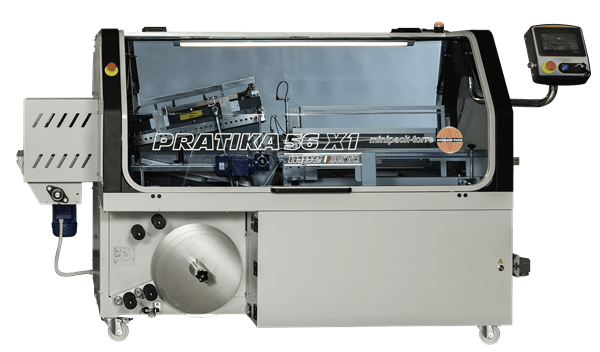 PRATIKA 56 MPE X2 INOX: this is an automatic sleeve wrapping machine with a sealing bar of 600x400 mm. It is made in stainless steel so is very resistant and is fully electrical and servo-assisted. This machine is technologically advanced but at the same time is also very easy to use.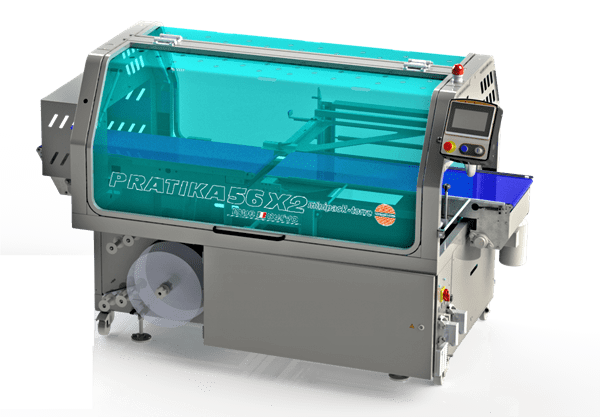 Would you like further information?