Food packaging machine manufacturers
Minipack®-torre has been one of the main food packaging machine manufacturers for over 50 years. Production, totally in-house, is our strength: ideas are born in the minipackLAB and take shape in the minipackSTEEL carpentry. Let's discover together all the details of our production and some of our best models.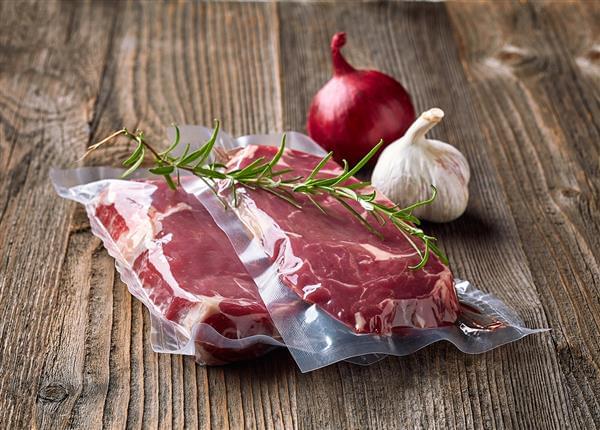 Are you looking for a professional food packing machine manufacturer? Minipack®-torre is one of the main food packaging machine manufacturers worldwide and can satisfy all the requests of this sector.
Let's discover:
All minipack®-torre's food packaging machines
Depending on your business, you can choose between vertical or horizontal packaging machines, as well as manual or automatic packaging machines to be integrated into the line.
For the food industry, minipack®-torre offers:
Vacuum packaging machines: are one of the best solutions for professional food packaging, especially fresh food as they can perfectly protect food from dangerous external agents. In particular, chamber vacuum packaging machines are the best models for businesses such as restaurants, in fact they can get the total vacuum level in a few seconds and are suitable for packaging liquids, soups, sauces and any other non-solid kind of product.
minipack®-torre offers tabletop vacuum packing machines, trolley vacuum packaging machines and special models for food laboratories: the SWING line.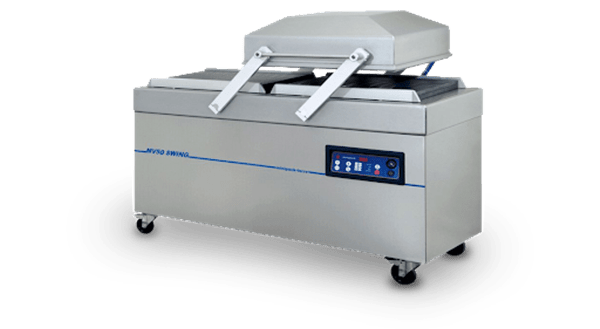 In the pictures: MVS41 XP, MVS50 XP and MV 50 SWING INOX
Flow pack packaging machines: for food such as brioches, chocolate bars, sweets, chewing gums, bars and small cakes, a flow pack packaging machine is the best solution. It maintains the product's qualitative characteristics and guarantees excellent aesthetic performance.
The product is welded with a specific film in three points: two transverse and one longitudinal welds.
Our models are completely electronic and technologically advanced. The process management is very easy and intuitive in fact every machine has a PLC framework with 7'' touch-screen, able to control the format changes and record the packaging parameters.
In the following video, you can see our model miniflow 400 EVO while packing a snack:
Shrink wrap machines: these machines are widely used because of its aesthetics and practicality: the product is packaged in a special film that shrinks until it adheres perfectly to the product when exposed to a heat source.
Shrink wrap machines are one of the best solutions for food as they protect the product from dust and large external agents, but without sealing it hermetically.
For this reason, this food packaging method is ideal for products in the short term.
In the following video, you can see our model PRATIKA 55 SMART while packing bread:
Do you need more information about our food packaging machines manufacturing?
Why choosing minipack®-torre for food packaging
One of our main strengths is the completely integrated production of our food packaging machine.
The MinipackLAB and the MinipackSTEEL, in fact, are our most important departments that everyday allow us to be one of the main food packaging machine manufacturers.
The first one is the technological department, where everyday our experts work on research and development projects, in order to keep improving our solutions and ensure to our customers the best in the market.
The MinipackSTEEL is, on the other hand, the structural steelwork department, the place where our machines are manufactured and assembled.
In addition to the complete production of our products, minipack®-torre also provides a very accurate pre- and after-sales service, in fact:
we offer a contract for routine and extraordinary maintenance service;
all the installation are realized by our authorized dealers that can reach your company both in Italy and abroad;
you will always be assisted by a tele-assistance service available worldwide. Thanks to a box, it is possible to monitor the status of a packaging machine in every moment;
you will always be assisted by specialized technicians for every need.
Discover our manufacture: book a packing test
Are you not sure of which food packaging machine is best for your business? Book an appointment with us!
Thanks to our packaging testyou are free to meet one of our salespeople and get individual advice about the best solution for your products.
Rely on professionals for your food packaging machine manufacturing!