Shrink tunnel machines for the food and pharmaceutical sectors
Shrink tunnel machines by minipack®-torre, besides being beautiful, are also technologically advanced. Versatile and flexible, our heat shrink tunnel machines can be used with different types of shrink film; the result is always guaranteed, with packages sealed, hygienic and aesthetically pleasant.
Minipack-torre provides a wide variety of heated tunnels to complete our shrink wrapping machines. Our models of heat shrink tunnel are ideal for any request, suitable for both food packaging and packaging needs for the pharmaceutical industry. In fact, we designed the INOX versions of the shrink tunnel especially for sectors which demand high hygienic standards.
Our heat shrink tunnels manufacturers work to the highest standards: every heat shrink tunnel is CE certified and approved according to European regulations.
Inox shrink tunnel machines
Some of our shrink tunnels are entirely made of stainless steel in order to guarantee resistance and hygiene. They are therefore the perfect choice if you work in the food or pharmaceutical industry.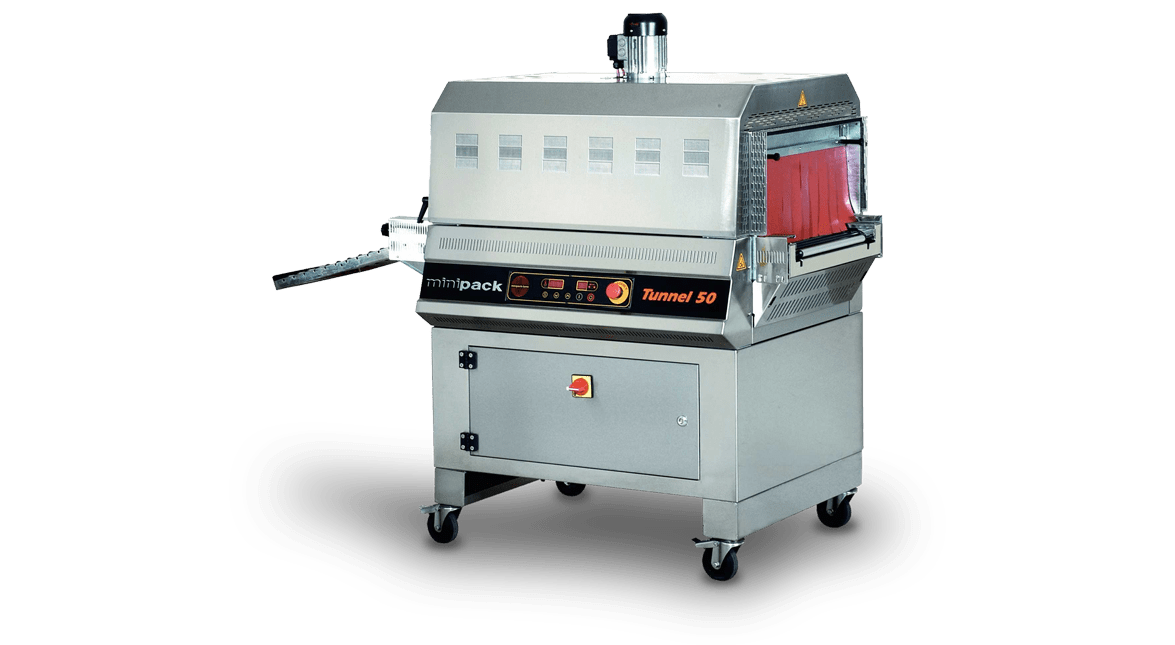 In the picture: Tunnel 50 Digit Inox. This heat shrink tunnel is equipped with a series of technical and aesthetic updates designed to provide versatile, yet effective responses to all shrink wrapping needs. High efficiency, resistance and hygiene, all in a single packaging machine.
Dual chamber heat shrink tunnels
Need to pack small products at high speed? Then the perfect shrink tunnel for you is a model equipped with a double heating chamber.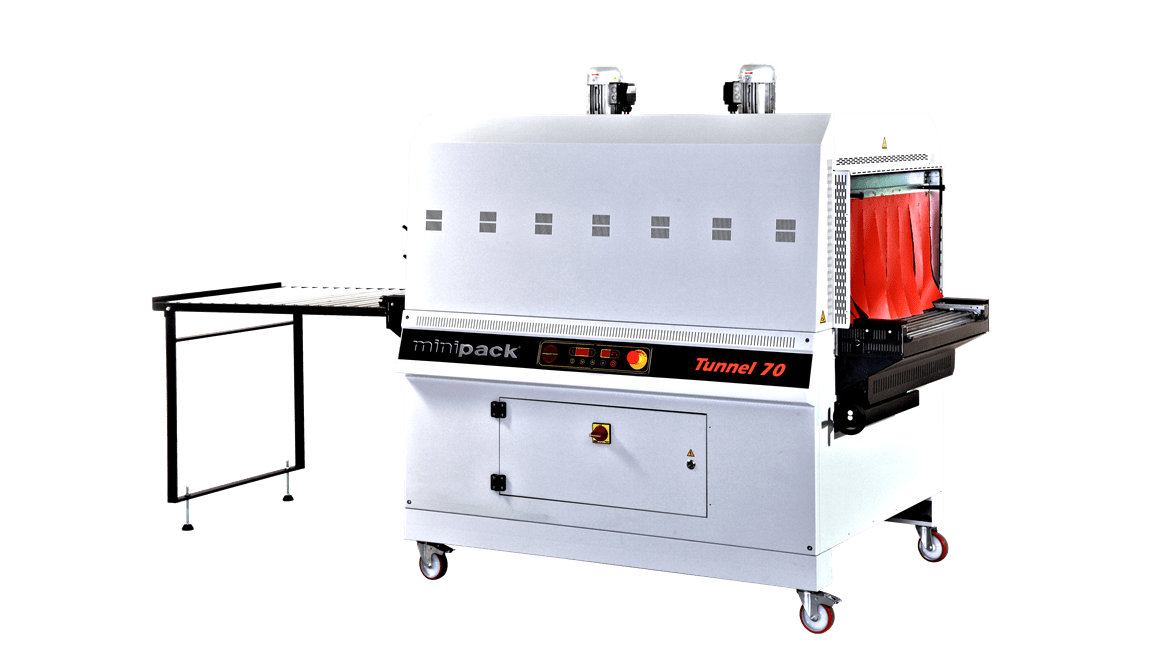 In the picture: Tunnel 70 Digit, the most flexible packaging solution, with two separate chambers with temperature control. This model is the largest version of the shrink tunnel line. Flexible and versatile, it can operate with a wide variety of heat-shrink films, to shrink wrap products of any kind.
In the video below, you can see PRATIKA 56 MPE packing machine and the dual chamber heat shrink Tunnel 50 Twin together during chicken packaging .
Minipack®-torre: shrink tunnel machine manufacturers since 1969
Made with avant-garde materials and equipment, the minipack®-torre packaging machines offer quality and durability, representing some of the best packaging machinery in the market.
In addition, amongst the factors most valued by our customers worldwide, are:
constant research and development, an essential aspect in order to offer increasingly efficient solutions with all the functional features needed to improve the quality of work;
minipack®️LAB and minipack®️STEEL, the technical department and structural work facility where we personally design and build each component of our packaging machines, guaranteeing maximum care and precision;
impeccable quality of materials, essential ingredient to manufacture long-lasting packaging machines and which sustain the customer's production potential.
worldwide coverage, which enables us to assist all companies that have placed their trust in us, wherever they may be.
Choose the quality of minipack®-torre for your business!