Why trust vacuum packaging for electronic components? In this article we see the reasons that make this packaging method advantageous and discover the minipack®-torre SWING range.
Why use the vacuum packaging for electronic components?
Although vacuum packaging is mainly used to preserve food products, it is actually also useful to rely on this method for electronic components.
In fact, thanks to industrial vacuum packaging, these items are kept safe from oxidation and humidity, factors that greatly risk compromising the integrity and proper functioning of this type of product.
Minipack®-torre offers several advantageous machine models for vacuum packaging electronic components, distinguished by:
Efficiency and reliability: the vacuum packaging machines for industrial use can guarantee very high work rates; in fact, they are used for several hours with no pauses. Obviously, for the risk of deterioration to be avoided, it is essential for these packaging machines to be made with resistant materials, such as those offered by minipack®-torre, which are all made of stainless steel;
High technological level: the presence of control panels and touch displays allow various packaging parameters to be set to achieve controlled and quality efficiency;
Certified quality: all industrial vacuum packaging machines are CE certified according to EU regulations so as to meet the stringent safety and quality standards required.
Industrial vacuum packaging: the SWING range
Let's now see a few models of the SWING range, which is a collection of vacuum packaging machines for electronic components and other industrial products:
MV 50 SWING INOX: this vacuum packaging machine has 620 mm sealing bars. The presence of a translating chamber closure guarantees high packaging rates, and the STAINLESS steel structure makes the machine extremely resistant over time and reliable. This packaging machine also has an analogue volumetric sensor that allows you to monitor the vacuum degree during the packaging process. All these features make it perfect for packaging electronic components and other industrial small components.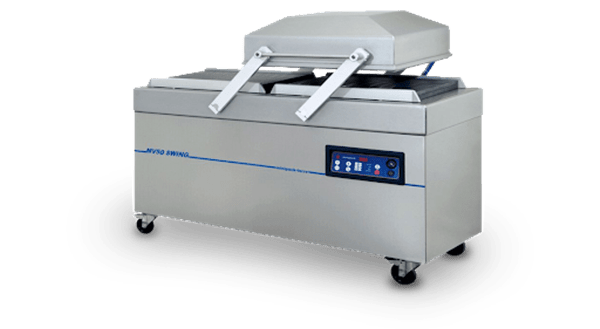 MV 75 SWING INOX: like the previous model, this vacuum packaging machine is also made of stainless steel, is CE certified and has:

Vacuum cycle with stop
Soft-Air device to ensure controlled air return, provided as standard
Timed vacuum detection
10 customisable programs
MV 95 SWING INOX: this machine has a 1100 mm sealing bar and is the largest model offered in the SWING range, ideal for packaging larger electronic components. In addition to the high packaging speed and an analogue sensor for vacuum control, this packaging machine also allows you to store up to 10 different programs, by means of a low voltage digital panel.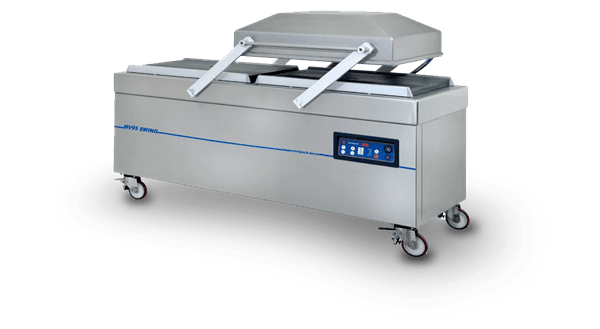 Do you need more information about our vacuum packaging machines for electronic components? We are here to help you!