In this article, we will discuss the following in detail:
Loose or in trays: minipack®-torre packaging machines make it even easier
Minipack®-torre heat-shrink packaging machines are very versatile because they allow for any type of product to be packed, with attention paid to the packaging dimensions that must be compatible with the machine's functions.
Format change is not a problem: you can opt for fruit and vegetable packaging with or without a support (e.g. trays). In either case, the result is guaranteed.
Minipack®-torre has designed a range of heat-shrink machines for every fruit and vegetable packaging need:
Let's see a few machines in detail, the flagships of minipack®-torre production.
FM and REPLAY: chamber packaging machines for small businesses
It was the invention of the first chamber packaging machine that gave the company its decisive boost, thanks to the patent obtained in 1976 with the work of engineer Torre.
The FM range of packaging machines, both manual and trolley versions, are simple to use and resistant. Equally important is that they obtain aesthetically impeccable packages, an important aspect also in fruit packaging.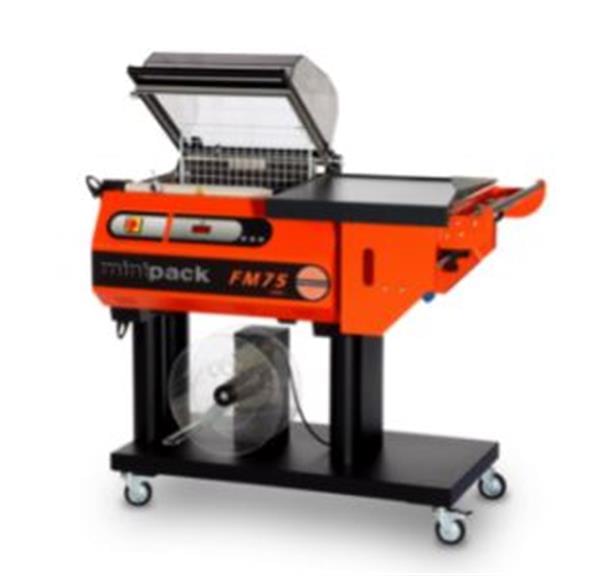 Photo: FM75 EVO, with a 420x280 mm sealing bar.
The REPLAY range, which also includes manual trolley machines, combines a high technological content with important qualities such as compact and essential shapes, combining efficiency and excellence.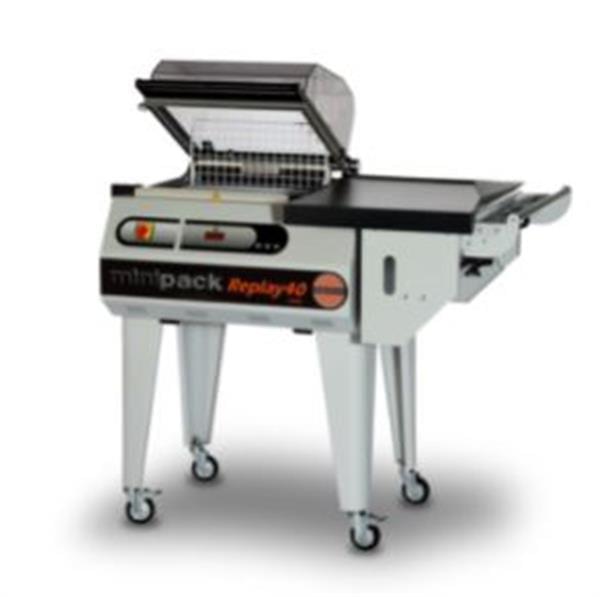 Photo: REPLAY 40 EVO, with a 420x280 mm sealing bar.
Because of their manual operation, we recommend their use to small businesses that need to package fruit and vegetables while maintaining a high level of hygiene.
MODULAR: angular sealers for any type of fruit and vegetables
The MODULAR range uses a series of innovative systems, amongst which electronically-controlled sealing and cutting-edge safety devices stand out.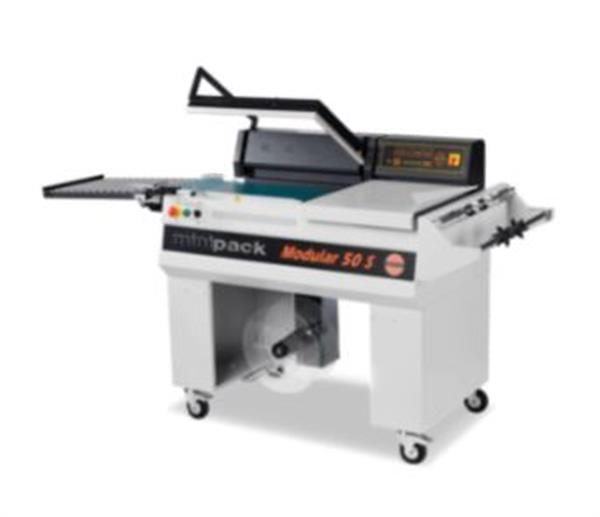 Photo: MODULAR 50S, semi-automatic L-sealing packaging machine
MODULAR packaging machines can operate automatically or semi-automatically. Customising the operating programs also makes it possible to simplify all packaging stages, thereby maximising the production yield. We recommend this type of packaging machine to greengrocers seeking a simple and practical solution to package fruit.
PRATIKA: automatic packaging machines for industrial fruit and vegetable packaging
Among all the minipack®-torre heat-shrink packaging machines, those of the PRATIKA line offer the most in terms of functionality and operating programs. They are innovative and technological automatic machines, but also designed to be user-friendly.
The angular automatic machines are distinguished for their reliability, versatility and unparalleled quality. In fact, they are suitable for any type of packaging and, although they are entirely manufactured in Italy, they also function with electronic components produced by the well-known Schneider Electric. PRATIKA 56 MPE Reverse Inox has a stainless steel structure and is perfect for the treatment of food products, such as packaging fruit and vegetables.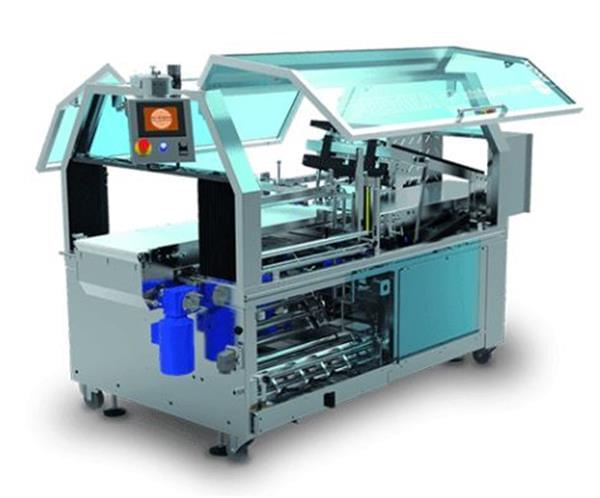 On the other hand, the continuous sealing models are ideal for production of packages with no length limits. They can in fact produce a high number of packages with minimum energy consumption. PRATIKA 56-T MPS, for example, has been implemented with mechanical and electronic components that allow a maximum of 3600 pieces per hour to be produced.
How heat-shrink packaging machines work
The key element in this type of packaging machine is the heat-shrinking film, meaning a protective film that shrinks when it is heated by the packaging machine. Once the film is wrapped around the product, it is passed through a special heat-shrinking tunnel. This way, the film adheres perfectly to the fruit (or product) to be packaged.
Given its versatility and practicality, heat-shrink packaging fruit is now a technique used by many companies. In particular, it is recommended to companies such as greengrocers, supermarkets, mass retail and food companies, each with a packaging machine that best fits their production needs (manual, semi-automatic or automatic).
The benefits of heat-shrink packaging
The most immediate benefits of this type of packaging machine are lower costs than other types of packaging and reduced consumption. But do not underestimate the aesthetic reasons, which are particularly important in direct sales of fruit and vegetables to the consumer.
In fact, the most visible advantage of heat-shrink packaging is the possibility of creating aesthetically pleasing packages, ideal to be displayed in a showcase. Aesthetics is counterbalanced by the need for freshness of the fruit: the choice of heat-shrink is particularly suitable for appealing as well as resistant packaging. The heat-shrink packaging is therefore ideal for trays and packs of fruit and vegetable to be displayed on the counter or stored in refrigerator cabinets. The result is a safe and beautiful product to look at.
Lastly, and not to be underestimated, is the ease of storage and transport of goods packaged with a heat-shrink film: creating light and compact packages makes it really easy to move fruit from one place to another and to store it without occupying too much storage space.
Contact our minipack®️-torre professional to find the best machine for your needs!