An automatic taping machine is able to efficiently and accurately apply adhesive tape to packages. This automated device simplifies the packaging process, improving efficiency, package quality and reducing human error.
This machine can easily adapt to a wide range of packages, with quick and easy adjustments to accommodate different sizes. It also has a belt tension control system, precise cutting and sealing systems, and an intuitive user interface for easy operation. But the benefits do not stop there.
Discover the new signature minipack®-torre line and all its benefits for your business.
The new line of sustainable automatic taping machines
Our product line spans three main models, each offering a unique combination of superior performance, innovation, and ease of use: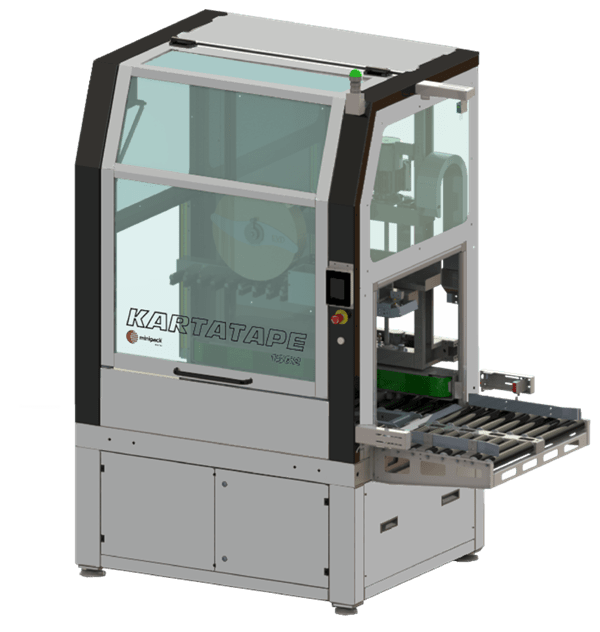 Kartatape 1562 -  Automatic self-dimensioning gummed paper taping machine equipped with a patented quick reel change kit and a motorized lower arm for easy opening. Energy is saved by the drive belts starting only when a box is present. This machine features a patented and technologically advanced taping unit, offering high-level performance.
Learn more in this article as well: Random case sealer: the latest in minipack®-torre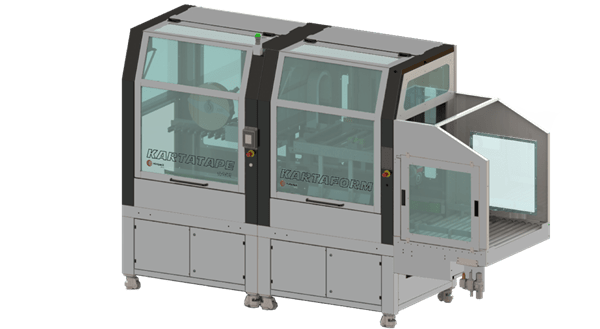 Kartaform + Kartatape -  Automatic flap closer + Self-dimensioning gummed paper taping machine. The system features a patented quick reel change kit and a motorized lower arm for easy opening. This solution also includes axis movement with brushless motors, ensuring advanced performance.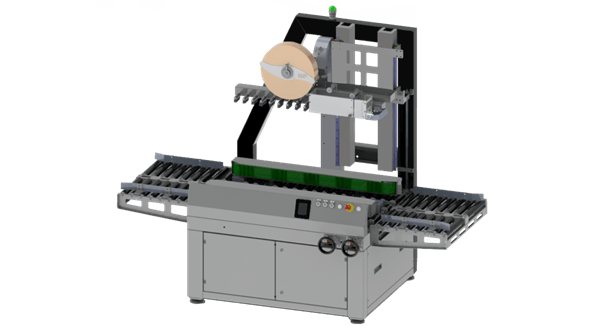 Kartatape_m 1562 -  Automatic taping machine with manual adjustment, featuring a patented quick reel change kit and a motorized lower arm for easy opening. Also equipped with an energy-saving system, it features LED indicators on the drive belts and has a patented, technologically advanced taping unit.
The advantages of a box and carton taping machine
Integrating a carton taping machine into your business can offer numerous efficiency and productivity benefits, with visible savings in cost, processing time and sustainability. 
All this happens because an automatic taping machine:
makes it possible to speed up the packing process of cartons and boxes, significantly reducing processing time. This results in increased overall production capacity, allowing more products to be packaged and shipped in the same period of time;
ensures precise and secure closure of cartons, minimizing the possibility of damage or loss during handling and transport. This results in reduced costs associated with returns or replacements of damaged products;
contributes to corporate sustainability. These machines can use precise amounts of adhesive tape, minimizing waste and optimizing supply utilization. It also uses water-activated paper tape, a 100% recyclable solution.
Handle large production volumes more efficiently and with excellent quality. Ask us for advice on the best model for your company.