Just think of a 6 bottle case of water to understand why a bundle packing machine is an essential resource. The bundling machine is the packaging machine capable of making highly resistant packages: in fact it uses polyethylene film, recommended for all packages which require very thick film, difficult to perforate or tear. It can either make single or multi packs.
To offer its customers high-quality machines, minipack®-torre acquired the brand Gramegna, historical manufacturing trademark of all Italian bundle packing machine. Our series of automatic and semiautomatic bundling machines comes from the merger between minipack® and Gramegna. Perfect for packaging bottles of water and other beverages, cans, jars, it is also suitable for packaging other products: single or multiple packs of cosmetics or detergents for the environment, for example.
They have a series of functional characteristics. Let's see what they are.
A bundling machine model for every job
The compactness of the range of minipack®-torre shrink sleeve machines is immediately striking: large sized but solid shapes, industrial design, neat and linear.
Then the attention for safety stands out: to ensure workers operate in a safe and risk-free manner, all the machines are equipped with a photocell which immediately blocks the sealing bar when it detects an obstacle. In addition, the bundle packing machines are all certified according to European standards.
From a performance point of view, all the models guarantee efficiency and versatility: the optionals and features make it possible to adapt the packaging process to any requirement, even the most specific, from small businesses to large industries. Operation is automatic or semiautomatic: some models only work in automatic mode, while others allow the operator to choose whether to work in semiautomatic or automatic.
Semiautomatic or automatic: MS, L or AL
The minipack®-torre range features 8 different bundling machine models. Here are 2 of them: MS and AL.
 
MS 700. Single-unit structure without any frills, characterised by simplicity and linearity. MS 700 is a semiautomatic machine with pedal pusher, upper and lower automatic system to unwind the film reel, drive rollers, heat shrinking tunnel with air circulating system. You can change operation from manual to semiautomatic and vice versa by flipping a switch.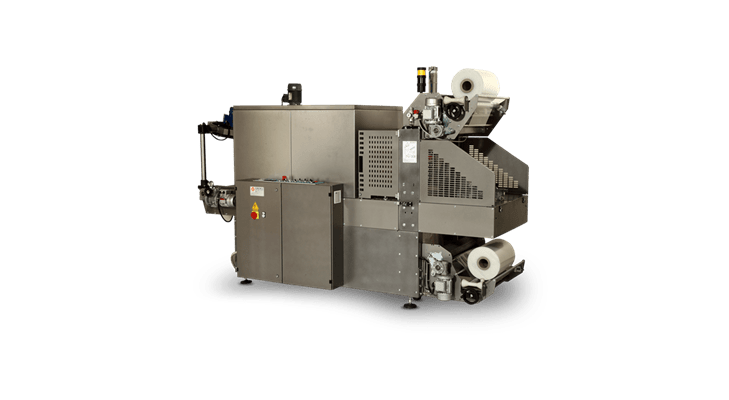 MS 70 AL. Bundling machine with automatic or semiautomatic operation, based on the settings chosen by the operator. When set up for the automatic management of exchange signals, entering and exiting the line, the machines of the L and AL series are easy to incorporate into industrial production lines. They pack single and multiple products, and can wrap items up to 150 cm long. A motorised belt, before and after the sealing bar, transports the products in and out of the heat-shrinking tunnel.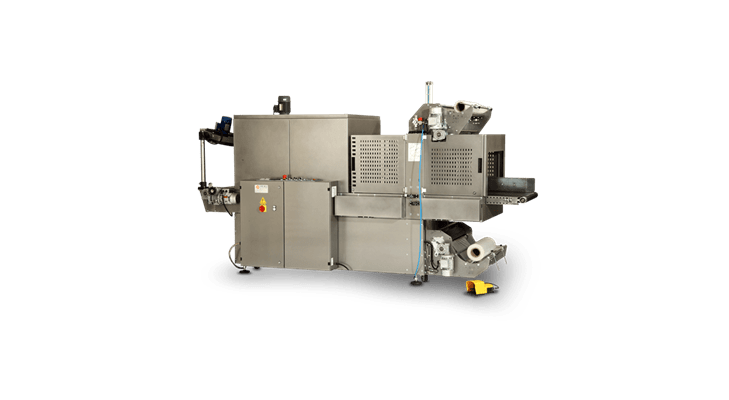 Would you like to discover the technical features of each minipack®-torre bundling machine? Visit the specific section dedicated to shrink sleeve machine!