The minipack®-torre shrink tunnels represent the most classic and efficient solution to package products with shrink film. Their operation is simple but extremely effective: inserting a packaged product into the oven causes a reaction of the hot air on the transparent film, making it shrink and thus adhere perfectly to the contents of the package.
The tunnels guarantee an impeccable result: the packages are sealed, are practical and also pleasant to see since a shiny, soft film is used. The shrink film is made of polyolefin, which differs from PVC for its higher resistance to tearing once processed, and for the decreased impact on energy and the environment: when sealing, the polyolefin does not generate toxic fumes.
Minipack®-torre shrink tunnel: hygiene, speed, flexibility and specialisation
Our shrink tunnels have two distinct features that stand out: the advanced technological level and appealing aesthetic design. However, besides these obvious qualities, the machines also guarantee other advantages:
Having been designed with specific focus on the end customer, the tunnel can be easily applied to the pharmaceutical and food sectors: in fact, most of them are made using stainless steel or Steel IT, which is resistant to wear, corrosion and chemical and atmospheric agents. In short, maximum hygiene.
Numerous models, especially the Twin series, are designed to produce a large number of packages, in small sizes and at high speed: also ideal for smaller packaging requirements.
Despite being suitable for small business, the advanced technology of the machines enables them to be incorporated in large production lines, in medium-large industrial environments without any problems.
As a result of ensured thermal insulation from the chamber for shrinking, all tunnels boast of high passage and shrinking speed, creating a large number of pieces per minute. All this does not compromise the quality since each package comes out from the tunnel perfectly sealed and adherent to the product, protected by a shrink film resistant to tears.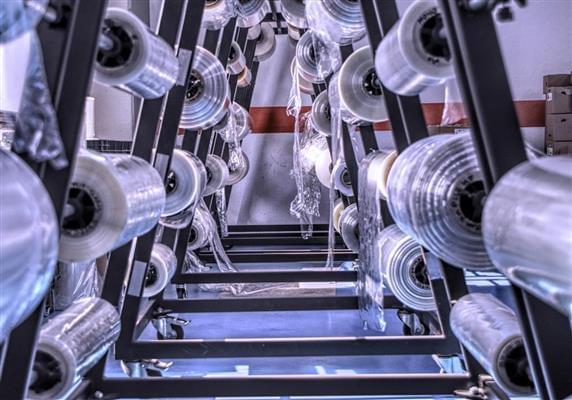 A model for every packaging requirement
All minipack®-torre shrink tunnels can be applied to different sectors and production businesses due to their large variety and versatility. If machines from the Digit range are distinguished by their ability to fulfil all different types of packaging requirements, the tunnels from the Twin series are specifically designed to create compact packages.
Here are a few examples:
Tunnel 50 Digit Inox. It is the most technologically advanced model compared to its predecessor, Tunnel 50. The innovations are related to the stainless steel structure, which makes the machine resistant to corrosion and wear whilst still being in line with the highest cleaning and safety requirements. Therefore, it is ideal for application in the food and pharmaceutical industries that require sealed and sterile packages.
Tunnel 50 Twin Inox. Made of stainless steel in order to meet the strictest hygiene requirements, this Twin series tunnel is specifically designed to package very small packs at high speed. These two functions make it the ideal solution to package food and pharmaceutical products. The packaging is not only safe, but is also aesthetically appealing.
Tunnel 50 Twin GT. Designed to be naturally integrated with packaging machines from the PRATIKA range, this tunnel has a series of functions and optional accessories that make it irreplaceable: the Schneider Electric components make it possible to digitally control each and every aspect of shrinking and edit the parameters directly from the touch screen; the heating chamber is double; the conveyor belt is made of hi-tech plastic.

Visit our section dedicated to shrink tunnels in order to have an overview of all models available!