Shrink wrapping machines are a fundamental part of many businesses, helping to protect their products and enhance their appearance. But which model is the absolute best?
In this article, we will explore:
Introduction to Shrink Wrapping Machines
Shrink wrapping machines are devices used to wrap products with shrink film and then heat the film to securely adhere it around the product. This process creates a safe and attractive packaging for a wide range of products.
The operation of shrink wrapping machines is relatively simple but highly effective. Firstly, the product is placed inside a shrink wrap. Subsequently, the machine seals the film around the product. At this point, the machine applies heat to the shrink film, causing it to shrink around the product, creating a snug and secure packaging.
How to Choose the Best Machine for Your Company
Choosing the right shrink wrapping machine depends on your needs and is crucial to ensuring the quality of packaging and process efficiency.
Here are some key factors to consider:
Production Volume: The production volume of your company is a determining factor. Shrink wrapping machines vary in capacity, and choosing a machine with the right capacity is essential to meet the needs of your business.
Product Size: The size of the products you need to package is equally important. Ensure that the shrink wrapping machine can efficiently handle the dimensions of the products.
Ease of Use: The ease of use of the machine is a key factor for productivity. Opt for a machine that is intuitive, operates automatically, and requires minimal training for staff.
Examples of Shrink Wrapping Machines
To simplify your choice, here are some options for high-quality shrink wrapping machines: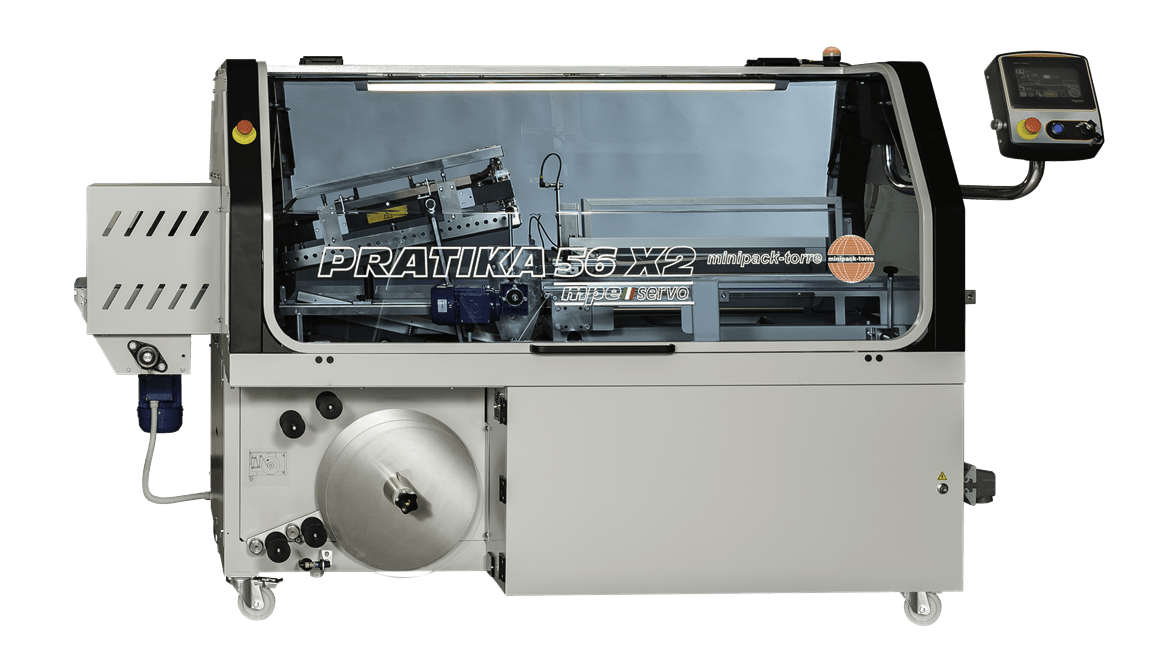 Pratika 56 MPE X2: This machine offers high performance and is suitable for medium to high production volumes. Enhanced with strong electronic, mechanical, and technological content, it is a shrink wrapping machine suitable for working on both sides thanks to the double door.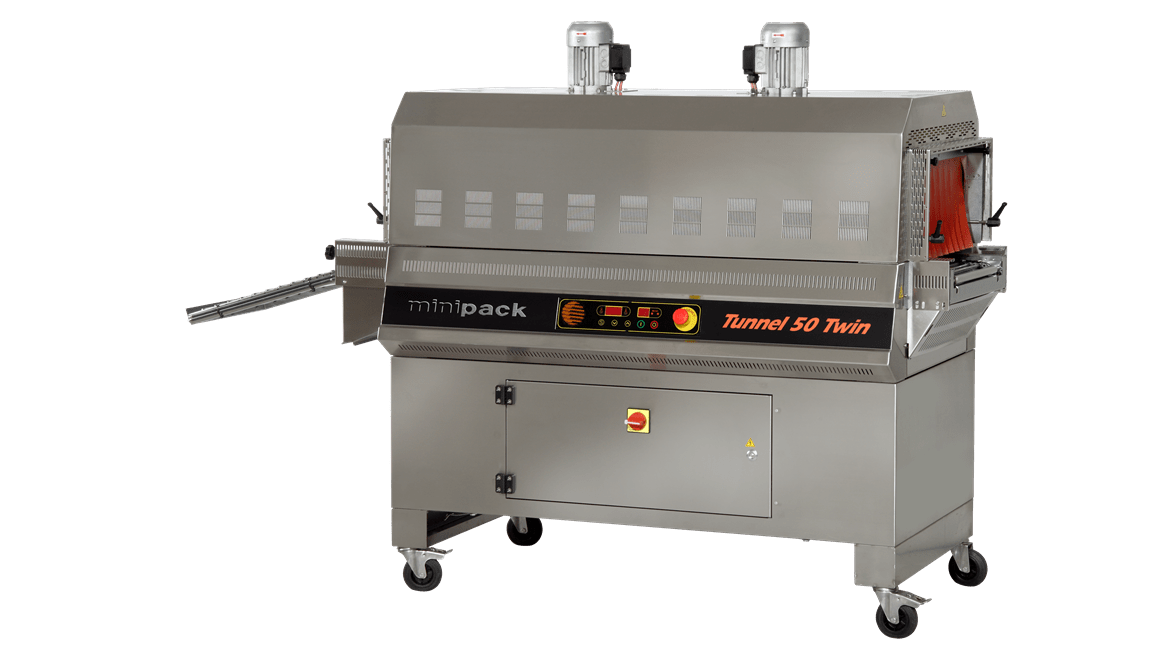 Tunnel 50 Twin Inox: Ideal for packaging both small and large products, this tunnel ensures secure sealing. It allows you to set up to 9 customizable programs for the shrinkage of packaging film and manually adjust the conveyor height.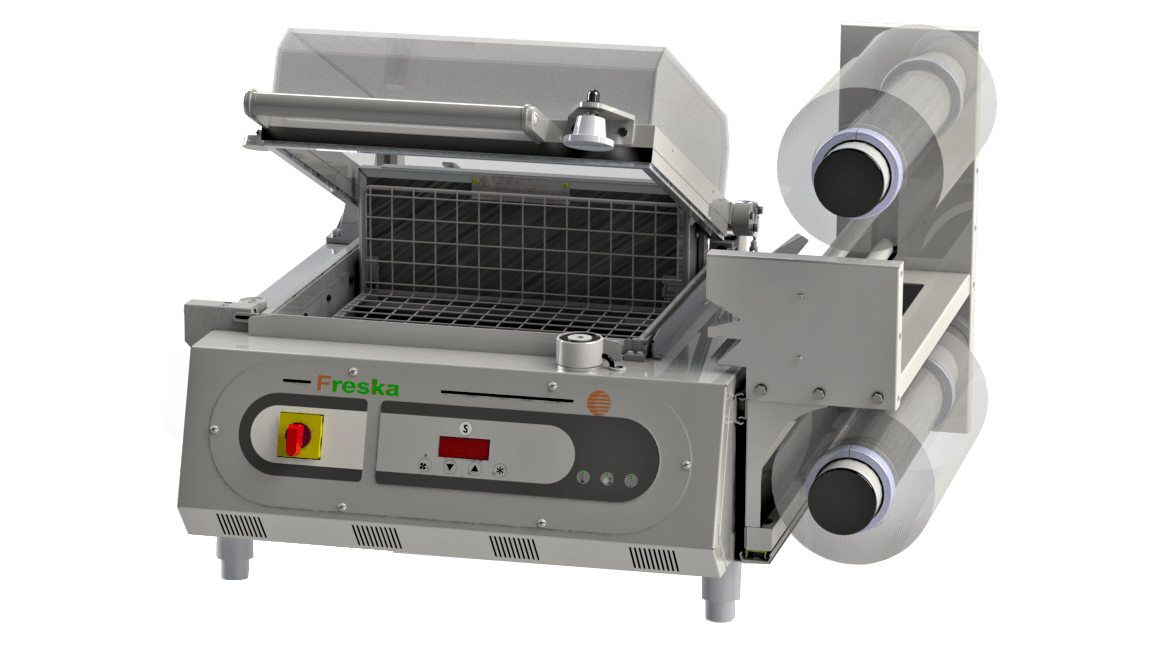 Freska: An excellent choice for small and medium-sized businesses, it offers ease of use and reliable performance. The machine allows packaging with various types of film and bags and can simultaneously install 2 ready-to-use rolls, saving time with each roll change.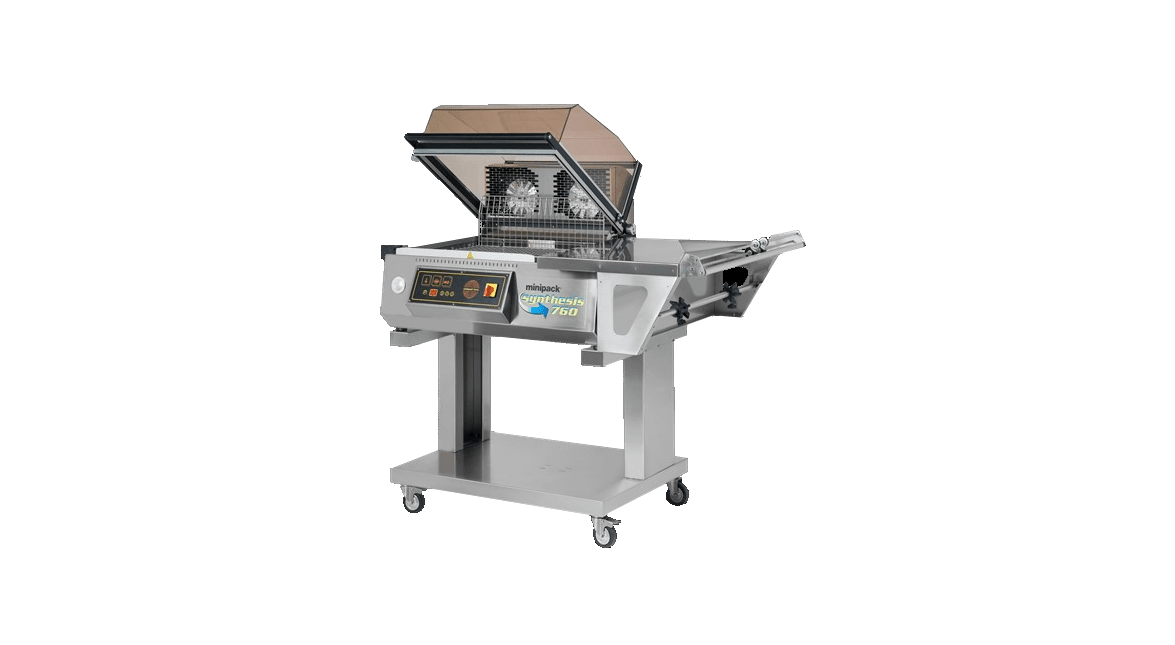 Synthesis Inox: This machine, thanks to the absence of motors, fans, and felt on the bottom of the hood, signifies easier cleaning and absolute hygiene. Welding and retraction are carried out simultaneously, with values directly visible on the display, allowing for energy savings of up to 20%.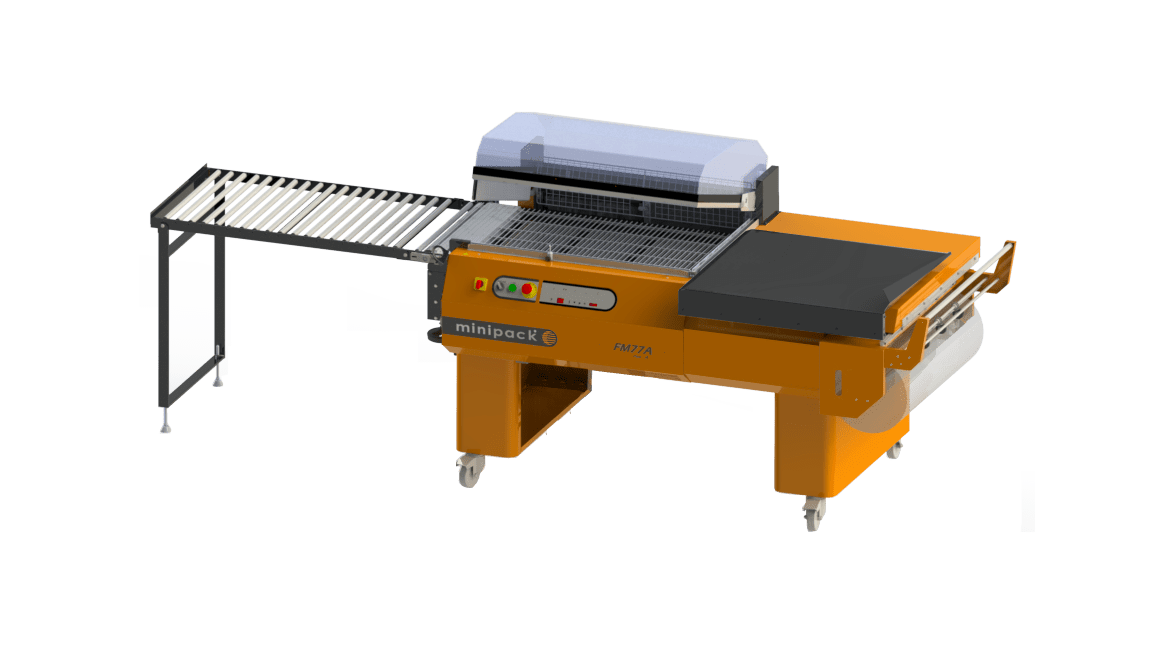 FM77A Evo A: An extremely versatile automatic shrink wrapping machine with advanced features to meet various needs. Complete with a dedicated electronic interface board and an electro-mechanical panel, it ensures reliability, safety, and speed.
 
Discover all Minipack shrink wrapping machines
Fun Fact: The First Bell-shaped Shrink Wrapper is from Minipack!
In 1975, minipack®-torre revolutionized the industry by introducing the first bell-shaped shrink wrapping machine and patenting it. This event marked a turning point in the packaging industry, making the shrink wrapping process more accessible and efficient for businesses worldwide.
Choosing the right shrink wrapping machine can be complex. Request a consultation with our experts to find the ideal solution!