The automatic packaging machine is the perfect solution for those after a machine that does not require great attention in operational and labour terms. 
In fact, since automatic packaging machines do not have to be monitored every second during the packaging process, you can dedicate more time to all other activities which require your attention.
In short, thanks to an automatic packaging machine you double the number of packages in half the time. That's why Minipack®-Torre has designed a line of Pratika packaging machines: the remote assistance system and the Troubleshooting control panel which allows you to identify the machine malfunction in a few moments are just some of the strengths of these practical packaging machines.
The Pratika 56-T MPS automatic packaging machine is perfect for packaging products of all shapes and sizes.
Built with very resistant bodywork, this packaging machine is equipped with an autonomous electric system positioned in the rear part of the machine and can pack up to a maximum of 3600 pieces per hour: safe and versatile, Pratika combines autonomy and high performance.
Like all machines by Minipack®-Torre, Pratika 56-T MPS is also equipped with SCHNEIDER ELECTRIC technology: the Made in Italy design combined with technological innovation of the French multinational give life to a top quality machine.
Practicality is certainly one of the features that distinguish this automatic packaging machine with its attractive and innovative design.
The packaging machine is equipped with the Side Seal device, a continuous high-speed sealer that can easily work 30m per minute; a sealing area of 800 mm allows you to pack continuously with no size limits.
Pratika 80-T MPS boasts highly advanced technology from both a mechanical and electronic aspect: equipped with electric power that eliminates the need for a pneumatic connection and Brushless motors with a servo motor that save you from having to move the sealing unit, lead to high productivity, less noise and greater sealing precision.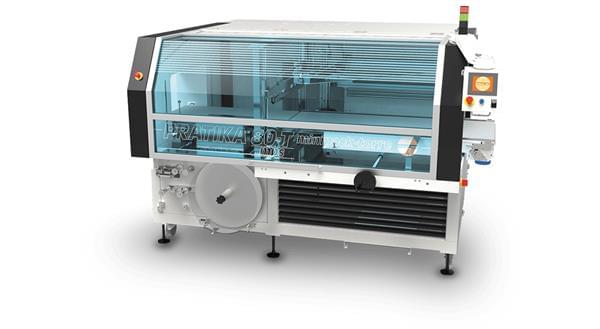 Pratica 56 MPE Reverse Inox is the automatic packaging machine which can combine highly advanced technology with great ease of use and is the only fully electric packaging machine produced in Italy.
Pratika 56 MPE Reverse Inox is equipped with the Kissing Belt which reduces the distance between the two belts to 5mm, thereby allowing you to also pack small products and thanks to the Center Sealing function, you can seal the package exactly in half, thereby obtaining beautiful and safe packages.
In addition, the exclusive electric power system marked Minipack®-Torre allows the automatic packaging machine to work without air supply, thereby reducing noise and consumption.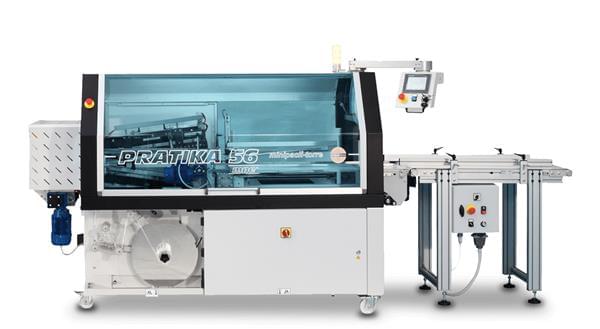 Discover the Pratika line by Minipack®-Torre and start packaging in complete safety and comfort!