A bagging machine is told apart from other packaging solutions first of all because the products to be packed do not run on a horizontal conveyor belt, but drop from the mouth at the top of the machine and come out from the bottom, perfectly wrapped. Minipack®-torre vertical packaging machines are essentially baggers: they make different sizes of film bags which can contain different products, and not only food.
Minipack®-torre proposes 2 models:
Let's see how they are configured and in which application sectors they provide the best performance.
X-BAG: bagging machine for granular products
The X-BAG bagging machine is designed to package small products, even very light, such as granular products: sugar, flour or other products under the form of powder or grains. The bag is at least 50 mm long to a maximum of 330 mm, or up to 650 mm for machines with belt.
Despite this specific application, X-BAG can also easily package heavier objects: it guarantees ideal sealing even with products weighing up to 5 kg.
Its features range from compactness (making it possible to put the machine in tight spaces) to its simplicity of use (it's both user friendly and easy to manage); from its reliability in every situation to its flexibility. From its high technological content to its low cost: the quality-price ratio is extremely competitive.
One characteristic in particular makes a bagging machine ideal for a variety of applications. In fact operating with different types of flat sheet film (Polyethylene,Polyolefin, Marco-punched, Micro-punched, Cartene, biodegradable film), it can bag all types of products:
Food products, such as bread, biscuits, pasta, vegetables
Products intended for hospital structures (syringes and surgical instruments)
Hardware items (screws and bolts)
Goods for logistic poles and spare parts warehouses.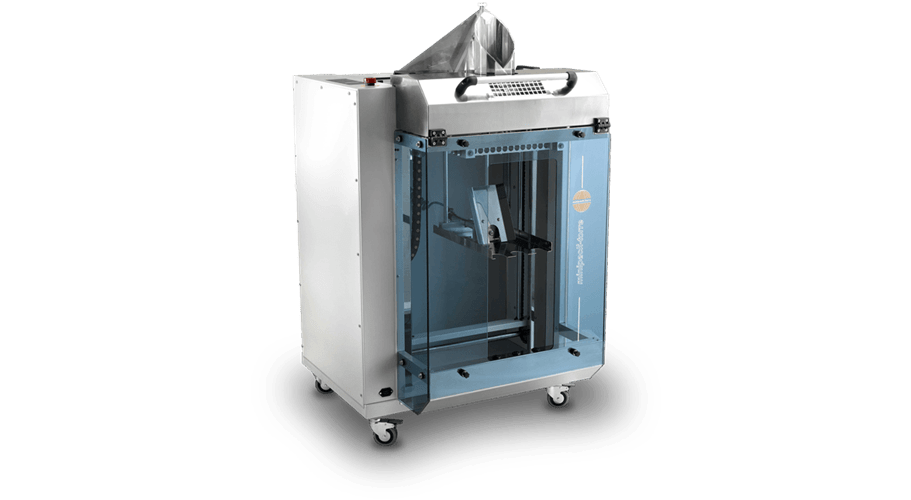 MAILBAG: ideal for the publishing industry
Whereas the bagging machine MAILBAG is more appropriate to bag magazines, bulletins, catalogues, brochures and other publishing products. This machine is extremely easy to use thanks to its automated operation.
Simply insert the products in the mouth: a motorised roller unwinds the film reel, which is bent by the adapter and transformed into a perfectly sealed bag. The length of the file is adjusted automatically by the built-in photocell. When sealing is finished, the product is ejected, again automatically.
As an automatic bagging machine, its advantages are:
Digital control panel
Cutting temperature electronic control
Built-in piece counter
Automatic drive of the product that needs to be bagged.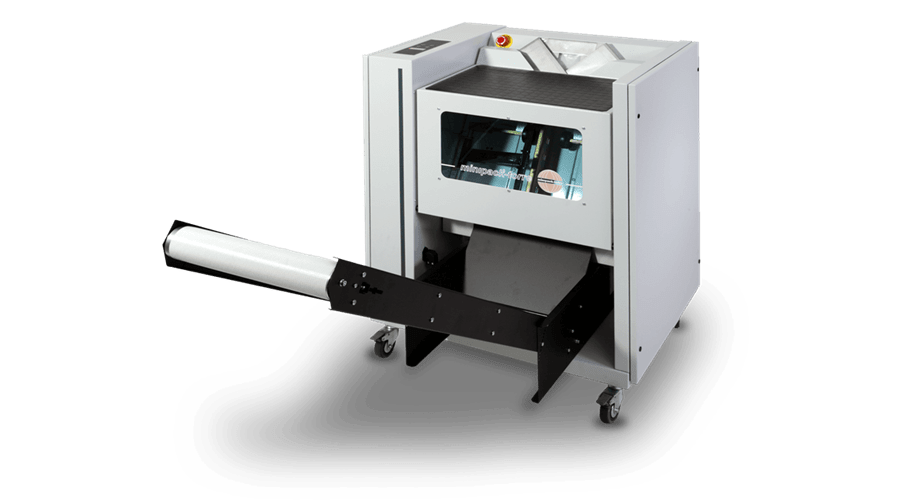 Would you like further information or a free estimate for a bagging machine? Contact us with no obligation!