The fruit packaging which we are most accustomed to are certainly 3: boxes, envelopes and trays. However, there is a fourth way to package fruit and it is the most suitable when you want to offer the consumer a well cared for and better preserved product. This is packaging in a tray with heat-shrink film: let's find out more.

The advantages of heat-shrink-wrapping in fruit packaging
The shrink film is made of polyethylene sheets, a resistant, glossy, brilliant and perfectly transparent material. That's why heat-shrink-wrapping is indicated when you want to offer the customer a well-groomed packaging.
By applying the heat-shrink film to the fruit packaging on tray, we will get that:
the tray has an aesthetic impact a thousand times better than cardboard or envelope, communicating better the sense of order and cleanliness;
the packaging is more resistant and protects better against temperature changes, so it guarantees better conservation and a longer shelf life;
The film, adhering perfectly to the silhouette of the fruit, enhances its shape and colours.
For all these reasons, heat-shrink-wrapped packages are the most suitable for the shelves of supermarkets or small-medium stores (fruit and vegetables, delicatessens, etc.).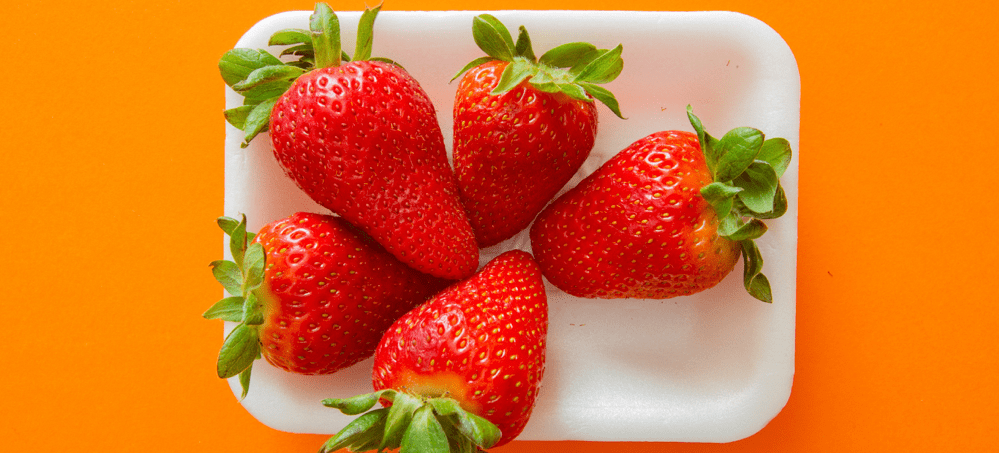 The ideal minipack®-torre packaging machines for packaging fruit
In the minipack®-torre range there is more than one perfect packaging machine for fruit and vegetable packaging. Today, however, we recommend three specific models: MEDIA, MODULAR and PRATIKA.
Media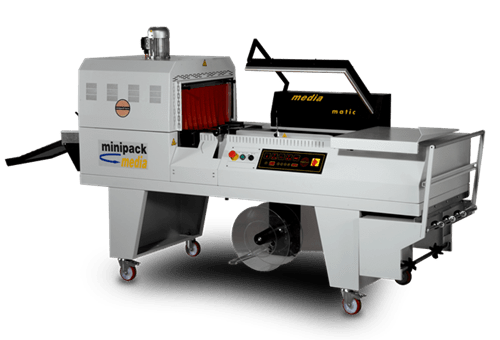 Semiautomatic packaging machine for L-sealing with packaging plate 540x400 mm and integrated tunnel. The monoblock structure makes it first and foremost more compact, but also very versatile: it produces up to 750 packs per hour.
Modular 50S + tunnel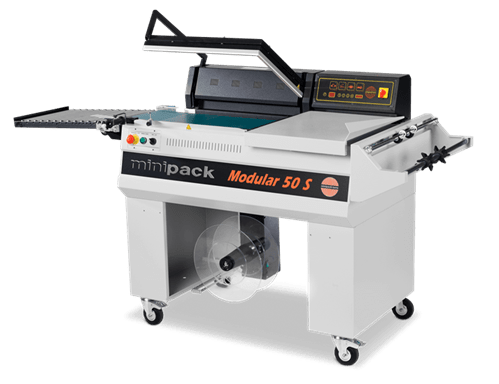 The distinctive features of Modular are: efficiency, practicality, flexibility, all at a low cost. Efficiency and practicality because, both automatic and semi-automatic, it allows to customise the packaging programs and simplify the phases, maximising the yield. Flexibility because it works with virtually any material. To be completed with Tunnel minipack®-torre.
Pratika 56 MPE X1+ tunnel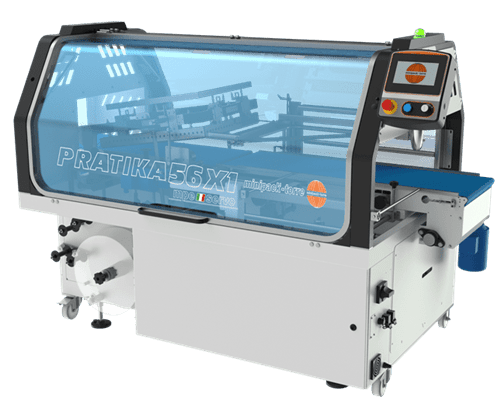 What if I could make your fruit packaging with a double door packaging machine? This is what Pratika 56 MPE X11 does: a fully automatic, technologically advanced but user friendly machine that allows you to work from both sides. It is controlled by Schneider Electric PLC and Touch Screen and allows you to customise up to 120 programs; it reaches 3600 packages/hour.
Pratika also needs to be completed with a tunnel from the minipack®-torre range for shrinking packaging.
Do you want more information about our packaging machines suitable for fruit and vegetables? Write us: our staff will be happy to answer your questions.