It is particularly important for those who work in a delicatessen or a supermarket for the context and decor to be pleasant for customers: a well-kept environment will convey professionalism and reliability to your business, encouraging purchases and stimulating the customer's interest.
For those businesses that need to have immediate on site access to vacuum packaging, a professional vacuum machine that combines functionality and design can definitely add that much more, a touch of quality that strengthens the professional image of the place. In this article we present four professional vacuum machines by minipack®-torre: four small gems with an attractive and elegant design, perfect for those who really want to stand out.
1. MVS31 XP: this benchtop bell-shaped packaging machine is not only compact and modern in appearance, thanks to the bright and innovative materials used, but also has a great bonus, which is only found in a few packaging machines: vacuum tracking, which is the ability to obtain a printed label for each operation with the most relevant packaging information. Beauty and innovation in a professional cutting-edge vacuum machine.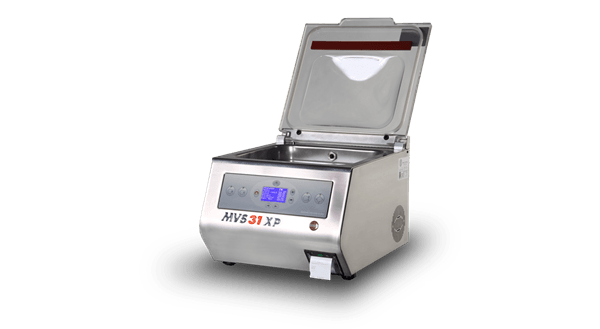 2. MVS45 X: this professional vacuum machine also looks like a compact benchtop model, which offers its users a complete set of features. From the display that signals the need for the oil to be changed, to the membrane keyboard with which up to 10 customised programs can be set, the small MVS45 X offers a unique combination of technology in one simple solution.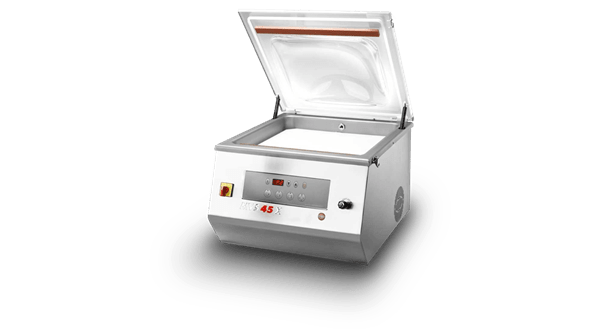 3. MVS41 X: this packaging machine has the same features and functions as MVS45 X, however, it is a larger model while maintaining the benchtop use and compact size. Compared to the younger version, this professional vacuum machine has larger sealing bars for those who need to pack bulky products.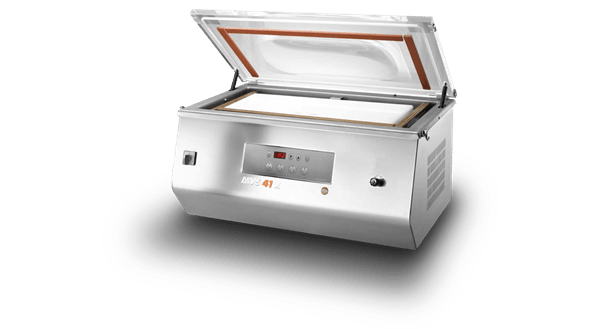 4. MVS31 X: the design is undoubtedly the quality that leaps to the eye when observing this professional vacuum machine. Beyond aesthetics, the MVS31 X conceals many other qualities that allow it to provide invaluable help to those who need a fast and functional machine for vacuum packaging. The front display, for example, has been designed in collaboration with professional chefs and it has been enriched with innovative features, designed to maximise the user's comfort and utility.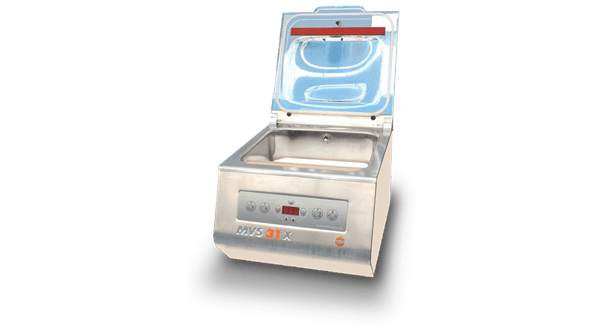 Are you looking for a professional vacuum machine with a refined design? Discover the range of benchtop bell-shaped machines by minipack®-torre and add a touch of elegance to your shop!