Angular packaging machines are characterised by a perpendicular sealing bar, which can seal any kind of product accurately and with top results in terms of aesthetic look. Once the product has been wrapped in the heat-shrink film and properly positioned, it is sufficient to activate the bar and the package will be ready in an instant.
Minipack®-Torre manufactures a range of angular packaging machines suitable for all needs. These machines, which may be manual or semiautomatic, are perfect for small- or medium-sized companies that want to use heat-shrink film professionally and achieve the same results as high-quality industrial facilities. In what follows, we suggest four angular packaging machines with top performances in terms of accuracy and speed: the first one, called Media, can process heat-shrink films in total autonomy. The other three, instead, must be connected to a shrinking tunnel in order to work with heat-shrink films.
Media angular packaging machine
Media is a semiautomatic angular packaging machine that is both compact and highly technological. The Media model features a peculiar shrinking tunnel integrated in the machine body - and it is thanks to this solution that the packaging machine is so compact. Moreover, the Teflon-coated blades installed in this angular packaging machine ensure the complete absence of fumes. Media also boasts many other technological solutions: to learn more, please visit the dedicated page.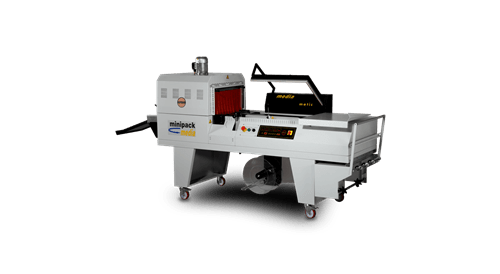 Modular 50S angular packaging machine
Modular 50S is the perfect combination of flexibility, quality and reasonable prices. This angular packaging machine can operate with any material and is therefore the ideal solution for small- and medium-sized businesses that look for flexible machinery. At the same time, this machine offers innovative solutions, such as the electronically controlled sealing system and state-of-the-art safety devices. The Modular 50S model is also available with STEEL IT paint, which optimises hygiene and service life, thus making the machine perfectly suitable for foodstuffs and pharmaceuticals.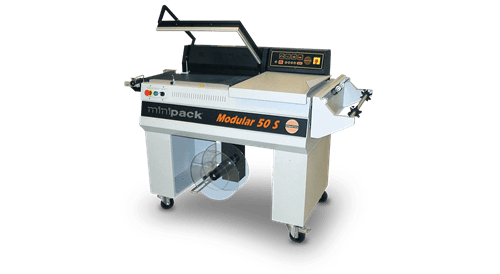 Modular 70 angular packaging machine
Modular 70 is the larger version of the Modular 50S angular packaging machine, as its sealing bars are particularly wide (840x600 millimetres). If you are looking for an extremely flexible solution for packaging bulky products, Modular 70 is definitely the best option.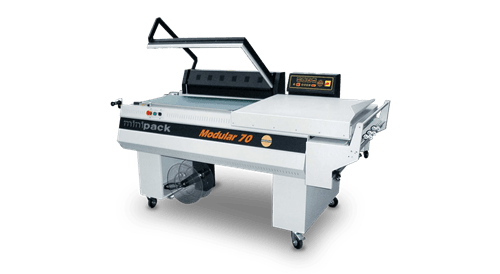 Ecomodular angular packaging machine
Ecomodular is a heat-shrink film packaging machine specifically designed for (very) small-sized businesses with less intense packaging needs. Ecomodular is a reasonably priced, user-friendly angular packaging machine to be used in manual mode. Thanks to its wide sealing surface (570x420 mm), it can package even bulky products.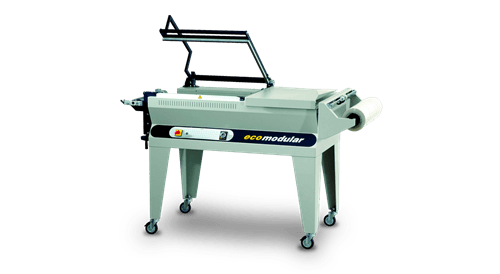 Visit the angular packaging machine section to discover all Minipack®-Torre solutions!