This article will cover:
How does a professional vacuum sealer machine work
A professional vacuum sealer machine is the perfect ally for those working in restaurants, delicatessens and in general all those businesses preparing freshfood.
Given these products are highly perishable, it is essential to find a packaging method that is extremely safe and resistant to bacteria and other organisms dangerous to people's health. 
Here is how a professional vacuum sealer machine works.
Unlike a vacuum packing machine with external suction, which simply draws the air contained in the bag and is therefore more suitable for domestic use, a professional machine, better defined as "with chamber", involves a different procedure, in fact the vacuum is created both inside and outside the bag, eliminating all traces of air.
This machine therefore enables to protect the product from any external agent, thus ensuring greater durability of the food without running any risk of contamination.
The advantages of a vacuum sealer
Minipack®-torre offers a wide range of extremely reliable and versatile vacuum sealers, perfect to meet all needs of the cateringsector.
Specifically, our models:
Are compact, practical and user-friendly, thanks to the presence of innovative displays to best set the various packaging parameters; 
Can package food products of differentshapes but above all consistency. In fact, in addition to solid foods, a chamber vacuum sealer is able to perfectly preserve liquid products such as gravies, sauces and spices, a process impossible with an external suction machine;
Possess severalcertifications that testify to their high quality and efficiency;
Are equipped with safety system boards to prevent the sealing bars from overheating.
Are equipped with a labellingsystem to print the main information on the packaging process.
Find out more about our professional vacuum sealer machines!
The best minipack®-torre models
As previously mentioned, minipack®-torre offers a wide range of professional vacuum sealer machines. 
Let's look at a model for each category.
MX2: this sealer is intended for home use and is able to prepare recipes, infusions and marinades with vacuum technology. It has Wi-Fi and Bluetooth connection in order to set the various programs directly from your smartphone and can be customised by choosing your favourite colour between black, white and blue.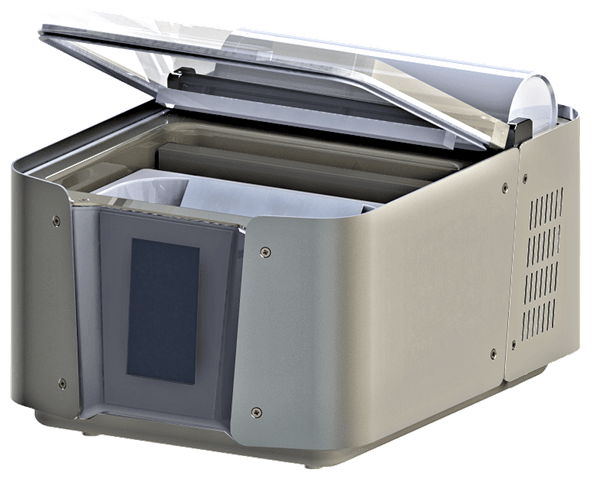 MVS41 XP: this is a professional tabletop model, i.e. characterised by highly compact dimensions so it can be conveniently placed in the kitchen. It can be used to obtain specific labels with all the information on the packaging process and has a practical interactive display that enables to quickly set up any operation.
MVS45L XP: this professional vacuum sealer is called "trolley" due to the presence of practical wheels that allow it to be easily moved. This model enables to track the vacuum inside the package and also in this case there is a convenient display to set the various packaging settings. In general, trolley vacuum packaging machines are ideal for packing larger products.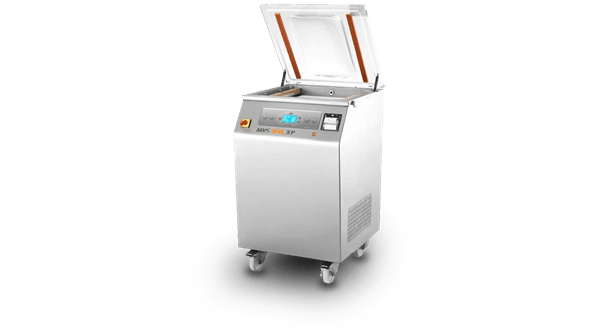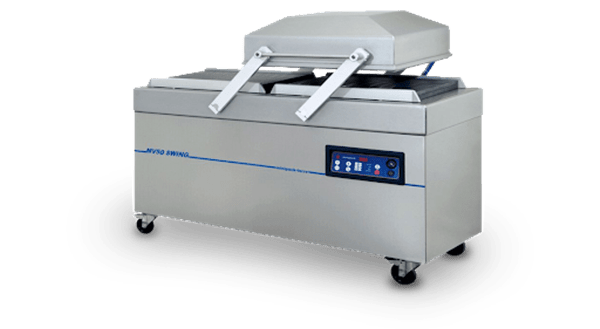 This model is made of STAINLESSsteel, which guarantees maximum resistance and hygienic safety. It is also fitted with an analogue volumetric sensor that enables to always adjust the vacuum and atmosphere packaging. Furthermore, this machine enables to store up to 10 different programs, through the use of a practical display.
 
MINI COOK 15: lastly, this model is dedicated to sous vide cooking, i.e., it cooks and regenerates food at low temperatures, thus enhancing its organoleptic properties. This method enables to reduce the weight loss of food during cooking (from 30% in the case of classic cooking to 7% in vacuum-packed cooking). This results in an increase in the portions obtainable with the same quantity of raw material.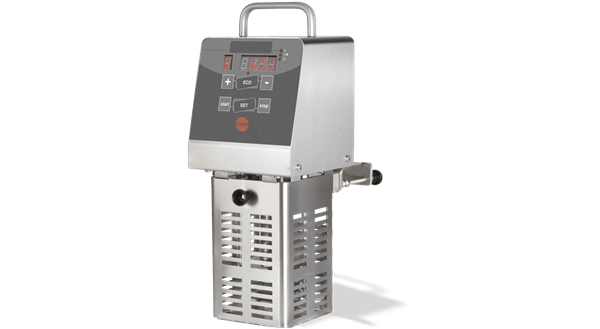 You can count on us to find the most suitable professional vacuum sealer machine for your business!