Professional vacuum packing machines are essential for creating an oxygen-free environment that delays food spoilage. It is equally important, however, to choose a model that fits your business and follows your rhythms. Here is an overview of available packaging machines and their professional uses.
Food preservation is a key aspect of ensuring freshness, quality and safety. In the packaging industry, professional vacuum packing machines have established themselves as an indispensable tool for preserving food in the best possible way. In fact, these machines are designed to remove the air inside the bag or container, creating an oxygen-free environment that delays food spoilage.
To make an informed choice, it is important to carefully analyze the different types of vacuum packing machines and evaluate which one best suits your needs. Let's look at the different types that exist.
The minipack®-torre professional vacuum packing machines
Achieving professional vacuum packing is only possible with packaging machines made specifically for this purpose. There are several types, each with unique features and functions.
With external suction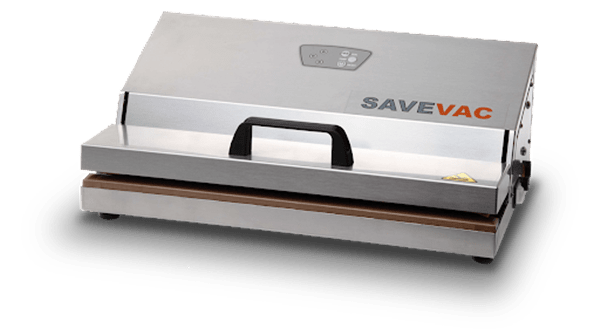 External suction vacuum packing machines are the ideal option for those who want to achieve professional vacuum packing easily and without taking up too much space. This solution is ideal for a home kitchen or small catering business.
With chamber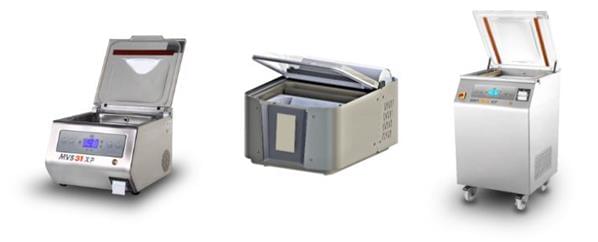 Chamber vacuum packing machines are special professional packaging machines used mainly in the restaurant industry, or more generally in the food industry. They lend themselves, however, to the packaging of the most diverse types of small products.
Practical and easy to use, chamber vacuum packing machines are available in two main versions: tabletop or trolley.
The vacuum produced by the chamber, compared with those with external suction, is greater and is carried out by pressure, and such a machine allows a wider range of products to be packaged. This type of packaging machine achieves a vacuum percentage of 99%, and is the only one that can also store liquid and semi-liquid foods (sauces, gravies, and the like) that would otherwise be sucked in by an external suction machine.
Swing LTD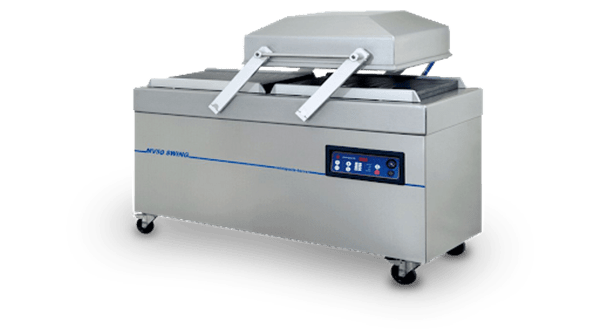 Professional vacuum packing machines include some models intended for industrial packaging, where the needs for speed and efficiency are particularly significant.
With these types of packaging machines, which are made of aluminum or steel, there is a shifting closure, which allows for a very fast packaging process, and thus is ideal for large-scale production.
Elements to consider when choosing the perfect machine
When choosing a professional vacuum packing machine, it is important to consider several key features to ensure that the machine is suitable for your specific needs:
Vacuum control - some models allow the manual adjustment of the air pressure inside the bag, allowing greater control over the packaging process. Other models can be equipped with an automatic system that accurately measures and controls vacuum pressure;
Packaging speed - a very important factor, especially if you need to package large quantities of products. Some machines offer higher suction and sealing speeds, reducing overall packaging times;
The size ofthe vacuum chamber determines the amount and size of food that can be packed at the same time. If you need to pack larger items, make sure the machine has a spacious chamber adequate for your needs;
The material that the vacuum packing machine is built with is important for the durability and strength of the device. High-quality professional vacuum packing machines are generally made of stainless steel, which is durable, easy to clean, and offers greater longevity;
Ease of use and maintenance - an intuitive user interface, clear control buttons, and a simple maintenance system can make the packaging experience more efficient and smooth.
Before making a final decision, carefully consider your specific needs.