As never before, packaging face masks is an essential industrial activity: in addition to companies who have always dealt with the production of medical devices, many other Italian companies have converted part of their production to make various types of face masks (simple, surgical, filtering).
Packaging face masks requires compliance with the implemented health protocol, it requires speed and efficiency: one must produce a lot and in a short time, reducing as much as possible contact between the mask, the external environment and the operators.
Requirements to package face masks in complete safety
Face masks must be packaged in a sanitised environment, using constantly sanitised packaging machines. Conveyor belts, chambers, heat-shrinking ovens, sealing bars: each machine component must be disinfected at regular intervals.
The same applies to operators, who must wear protective face masks, gloves and all the other personal protective equipment indicated in the protocols, reducing contact with machines and products to the minimum indispensable.
As regards the material to be used for packaging face masks, it is a film resistant to tearing, to piercing and to sudden temperature changes, of long-lasting quality. Which machines should be used to package the face masks in the safest and most efficient way possible?
Machines to package face masks
In order to obtain the best results in terms of speed, efficiency and safety, minipack-torre recommends using bagging machines, horizontal flow-pack and heat-shrink film packaging machines:
the heat-shrink film is suitable for packaging rigid masks (e.g. the ones with visors) and packages with 10, 20, 30 or more masks.
bagging and flow pack machines, on the other hand, make it possible to package the masks individually.
Here are the 5 most suitable models:
To package rigid masks or packages of masks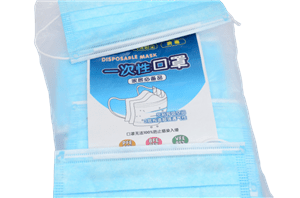 Heat shrink wrap machine with chamber. This is a manual machine - ideal for small productions – but very fast. It is also green, because the fan stop assures 20% energy savings.
The Modular 50 machine also works with heat-shrink film, much more resistant than conventional film, and suitable to package rigid masks and packages of stacked masks with semi-automatic operation. The stainless steel structure is an additional guarantee of hygiene and safety.
For large production, with the ability of packaging face masks at high speed, the perfect solution is an automatic heat-shrink machine such as Pratika 56 MPE X2. It is safe, easy to use and, what is more, its automatic operation further reduces the need for operator action.
To package individual masks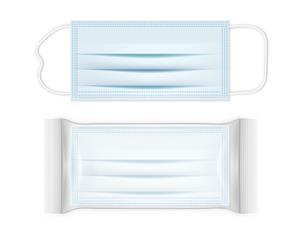 Mailbag is the vertical bagging machine to package face masks in individual bags, at a speed of 1200 pieces per hour (20 pieces a minute). It is a compact, no-frills machine with low consumption: its ideal place is in small-medium production facilities.
Finally, a fully electronic flow-pack machine to package masks in individual bags, in various sizes. Specifically:
packaging rates are very high (up to 100 masks a minute)
cleaning operations are simplified and quick
the loading belt is in stainless steel.
For any information or request concerning our machines for packaging masks, please contact us directly.