In this article, you will explore:
The History of Our Italian Packaging Machines
The journey began in 1969 when Francesco Torre, in his small workshop, devoted himself to the early designs of packaging machines and ovens. Among them, the first bell-shaped shrink wrapper was born—compact and monoblock even then, perfect for small shops and artisanal boutiques.
On the heels of success, minipack®-torre s.r.l. was born in 1982, later becoming minipack®-torre S.p.A. The product range expanded to include both automatic and non-automatic Italian packaging machines, such as external vacuum packaging machines and bell-shaped machines.
Today, the range of automatic machines includes:
Vacuum Packaging Machines
Shrink Wrapping Machines
Bundlers
Flow Pack Machines
Taping Machines
Today: Industry 4.0 Compliant Italian Automatic Packaging Machines
The best Italian automatic packaging machines now share a set of recognized features. For example, their level of automation contributes to increased operator safety. Calibration and constant monitoring by a computer system lift technicians from more burdensome and repetitive tasks, optimizing production times and costs.
Because they meet these and other requirements, some automatic packaging machines from Minipack's Pratika line have been certified as Industry 4.0 compliant—exemplary models of Industry 4.0.
The All-Italian Range of Automatic Packaging Machines
Our Italian automatic packaging machines are designed for the needs of large industrial entities, processing laboratories, or sizable food-related activities. Let's explore some of them.
Automatic Shrink Wrappers
Automatic shrink wrappers are the ideal solution for ensuring maximum protection for your products. They use advanced technology to automatically seal and shrink the shrink film, providing a perfect package and professional presentation. With automatic shrink wrappers, you can increase production line efficiency and reduce operational costs.
The Pratika line of Minipack encapsulates all automatic shrink wrapping machines: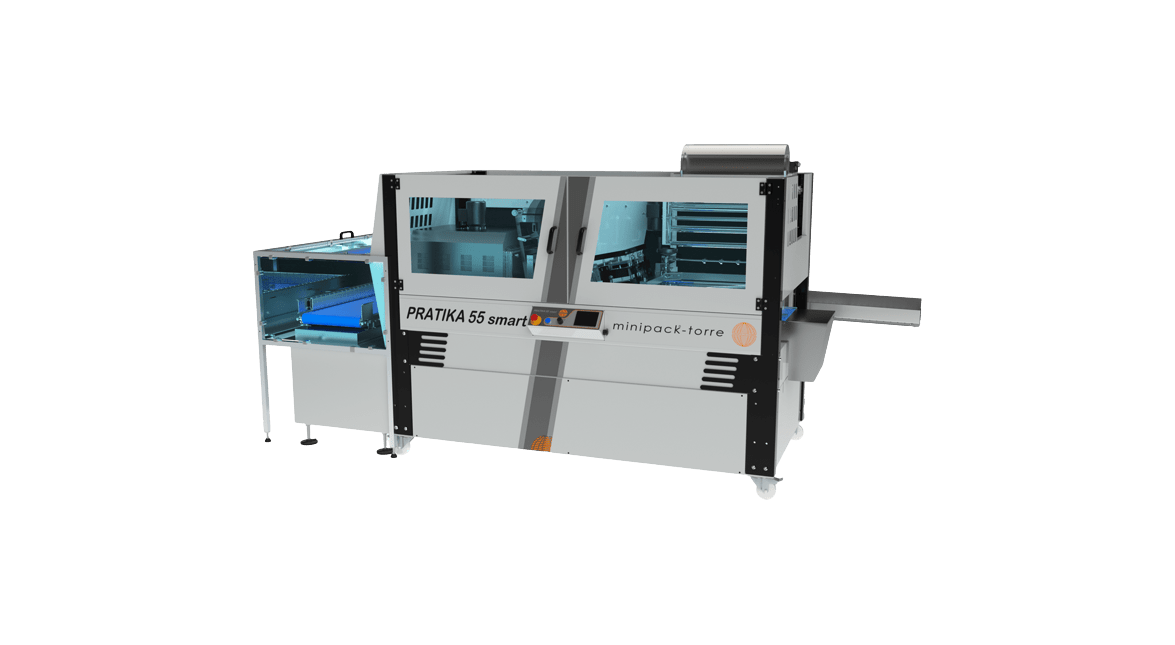 Pratika 55 Smart: Small and compact, with an integrated shrink tunnel. The "come back" option ensures that the wrapped package returns to the initial position within reach of the operator.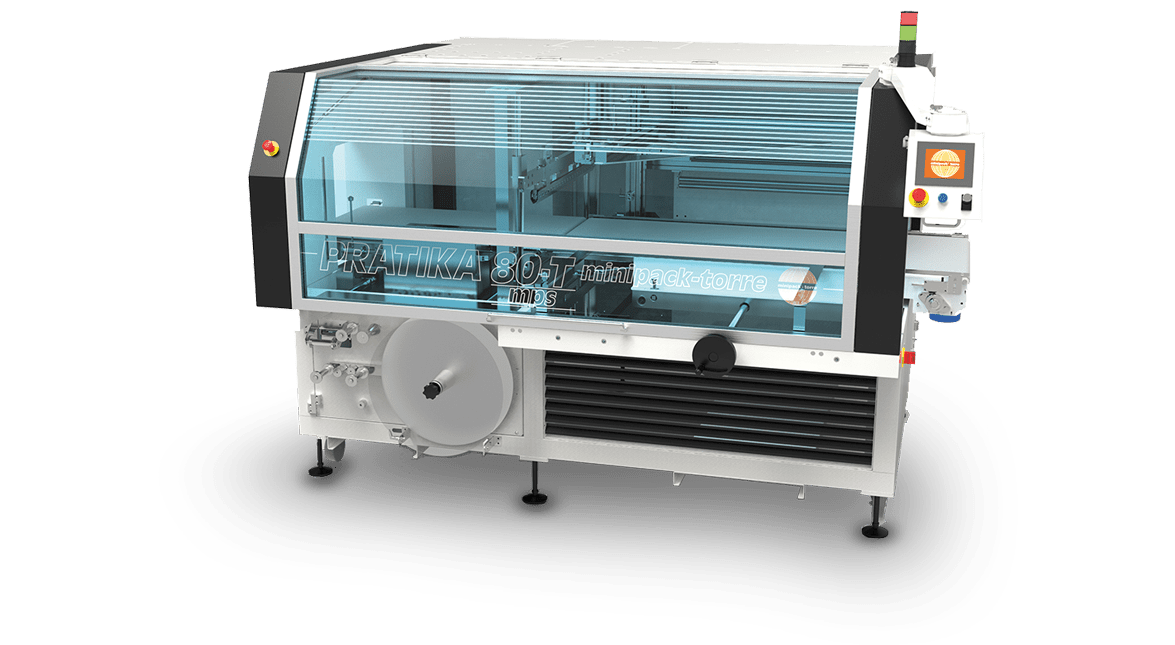 Pratika 80-T MPS: The largest in the range, capable of packaging products up to 700x360 mm in continuous welding, at a rate of 3000 pieces per hour. It embodies Made in Italy with international components from Schneider-Electric.
 
Explore all automatic shrink wrappers
Automatic Bundlers
Automatic bundlers are machines used for the secondary packaging of products in shrink film or similar plastic material. These machines are designed to increase packaging efficiency and reduce the time needed to prepare products for distribution or sale. Automatic bundlers find extensive use in various sectors, including food, pharmaceuticals, and manufacturing, to create well-sealed and attractive packages.
Minipack's bundlers are perfect for integration into existing production lines, thanks to automatic management of input and output exchange signals.
Among the numerous models in the catalog, we find, for example: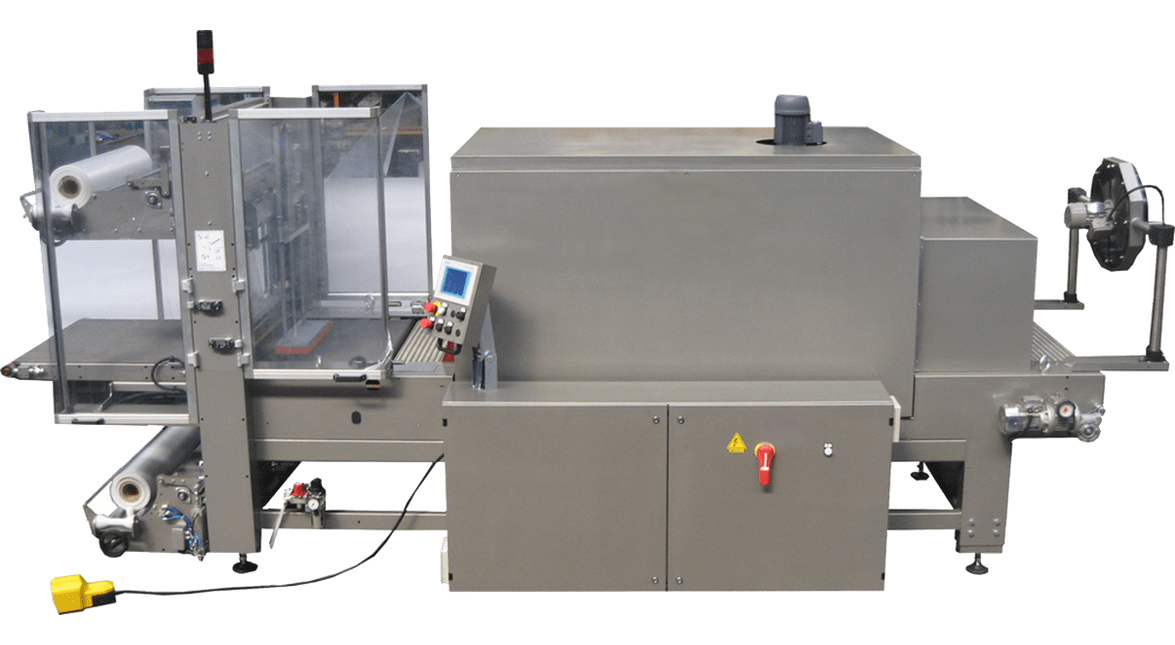 HS 90 AL SPEED: An automatic sealing bar bundler with high production capacity, reaching up to 22 packages per minute.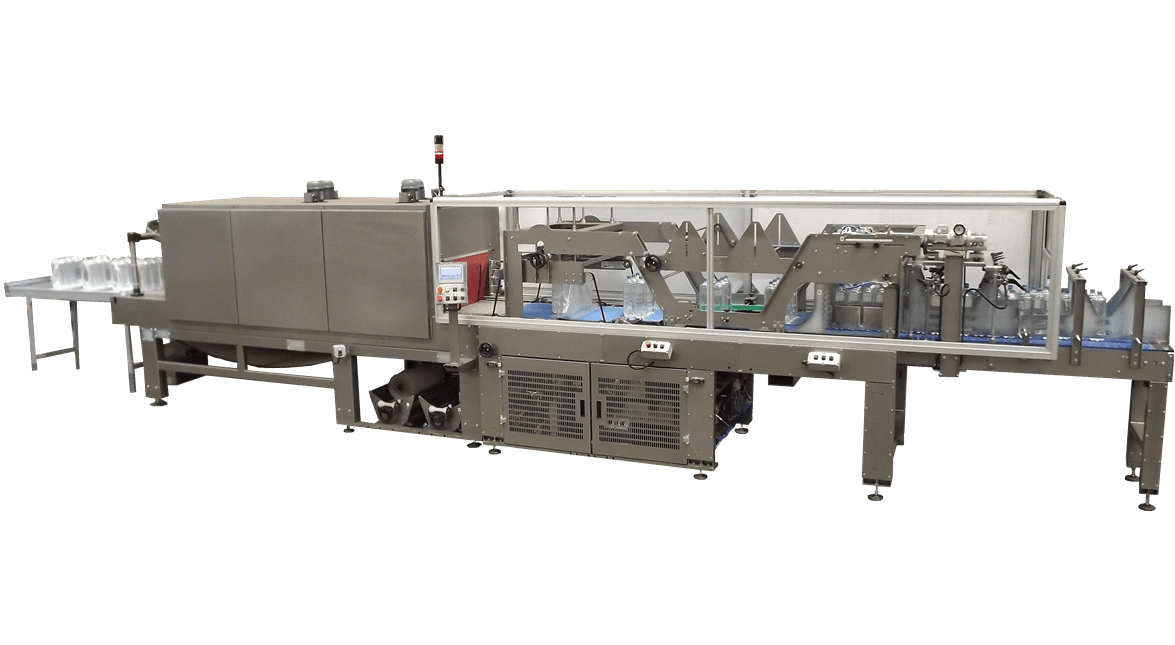 WRAPJET 30: A film-throwing automatic bundler. Thanks to the absence of the sealing bar, there is no need to stop the product on the conveyor to package it, allowing for even higher speed (this model achieves 30 bundles per minute).
Explore all automatic bundlers
Automatic Flow Pack Machines
Automatic flow pack machines are used for the automatic packaging of food and non-food products. These machines are designed to wrap and seal products in heat-sealing film, creating customized packages according to the product's requirements.
Automatic flow pack machines are widely used in the food industry to package products such as snacks, sweets, bread, fruits, and vegetables, among others. They can be configured to handle a variety of product sizes and shapes, making them very versatile.
In the Minipack range, we find two main models: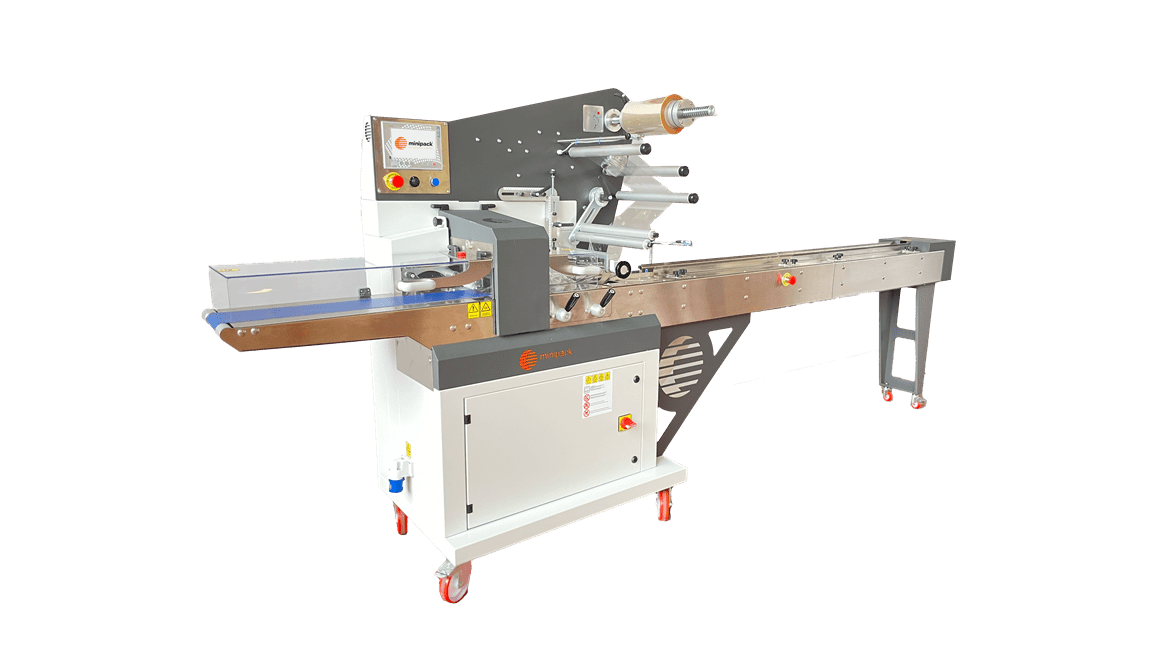 MINIFLOW 400 EVO: Designed especially for packaging baked goods, pharmaceuticals, and candies but adaptable to any object. Thanks to highly performing 3 Brushless motors and its 7″ Touch-Screen panel, it ensures maximum versatility in format changes and extreme simplicity in packaging operations.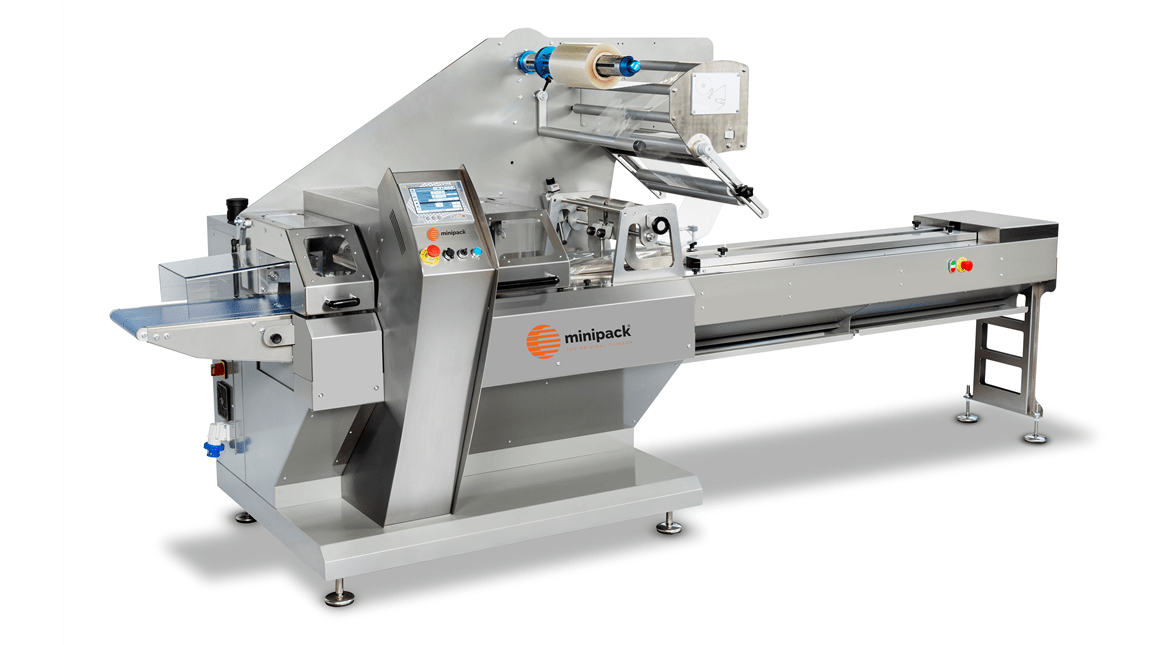 MINIFLOW 600 EVO: Designed to simplify maintenance and cleaning operations for the customer and suitable for packaging numerous food and non-food products. Its cantilever design is ideal for packaging bulky products.
These machines operate at high speeds (up to 7200 products per hour), ensuring production efficiency.
Need new automatic packaging machines? Trust Minipack and its entirely Italian production: take a look at the complete range!