The applications of a vacuum machine for food packaging are endless: from the home kitchen to large labs where food products are processed, via restaurant or deli kitchens, but also production lines in large industrial concerns.
In fact, vacuum packing is one of the most widely used preservation methods by anyone to preserve the quality of food, whether dry or fresh, for as long as possible.
Minipack®-torre meets every need with specific models of vacuum packaging machines. Let's look at them:
Vacuum packagingmachine for food and sous vide cooking, ideal for the catering industry
For larger and more complex workplaces, such as those of large restaurants or delis, minipack®-torre has developed a line of professional vacuum packaging machines that guarantee higher packaging rates: the MVS, vacuum chamber countertop or trolley-mounted packaging machines.
They share the following features:
Stainless steel construction, which ensures strength and resistance to the corrosion caused by chemicals and weathering, thereby preventing the proliferation of bacteria;
Ease of use;
Safety systems;
High suction power.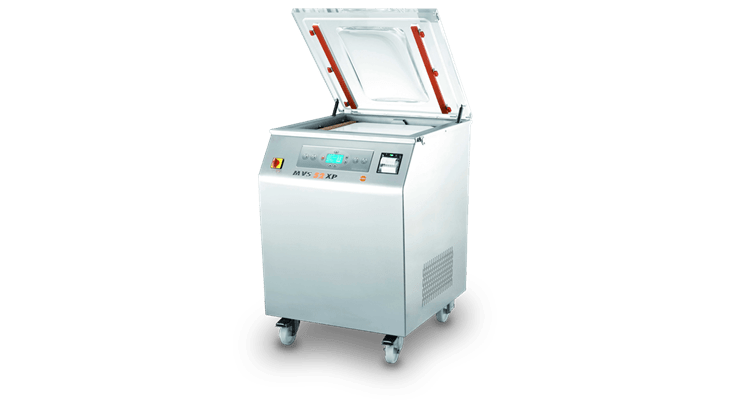 The machines in the MVS series include the outstanding innovation of the countertop model MINI COOK 15, one of its kind. It is the new machine for sous vide cooking: with 10 preset programs for cooking different foods, low-temperature regeneration function for vacuum packed foods, core probe for temperature detection, MINI COOK is the machine that allows you to experience a whole new way of knocking up a meal.
Also not to be missed is the innovative MX2, an attractively designed vacuum machine ideal for infusions, marinades and cocktails. Equipped with WiFi and Bluetooth, it makes it possible to program the perfect vacuum cycle for your creations even from your smartphone.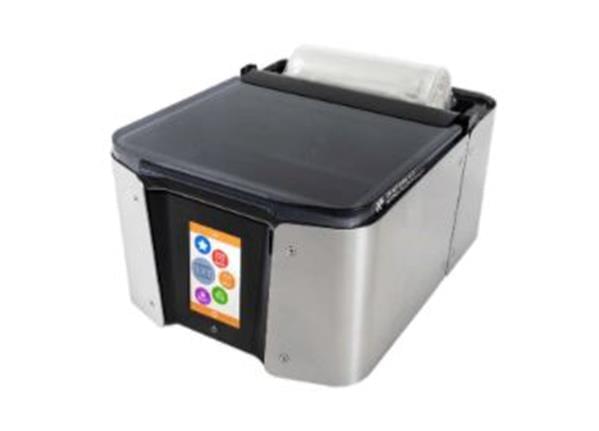 SWING, for industrial uses
For industrial or large-scale use, SWING is the ideal range, which includes aluminum and stainless steel models. SWINGs have been developed to meet the need for speed and efficiency: the sliding closure, in fact, enables incredibly fast packaging.
For intuitive and user-friendly operation, all SWINGs offer the ability to set up to 10 customized programs, accessible from the digital display. They are built following CE regulations and meet all the highest standards of safety, reliability and durability. In addition, they are equipped with an analog volumetric sensor that monitors the vacuum level and the entire modified atmosphere packaging process.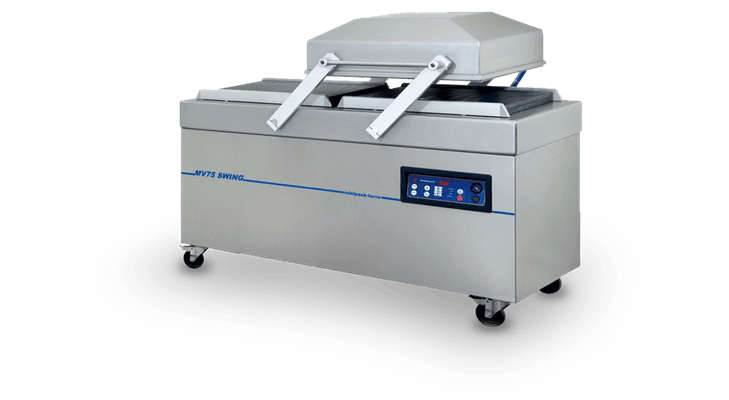 Want to find out the detailed features of each professional food vacuum machine?
How a professional food vacuum packaging machine works
Food vacuum packaging machines differ from each other according to the type of operation: external suction or chamber suction. These modes of operation result in slight but significant changes in the packaging process.
The external suction vacuum machine operates by directly sucking air from the bag containing the food product. During this operation, most of the bag remains on the outside of the machine, which also takes care of carefully sealing the bag flaps.
On the other hand, the vacuum chamber machine exerts pressure from outside the bag, creating an airless environment, i.e., a vacuum. This method also allows liquids to be packaged without the risk of spills. In addition, the vacuum chamber machine ensures an extremely high vacuum value, virtually reaching 99.9 %.
Both modes offer specific advantages depending on packaging needs. The choice between external suction and chamber vacuum machine depends on the nature of the food product and the user's preference. Regardless of the type of machine used, the end result is a hermetically sealed package that extends the shelf life of food and keeps its organoleptic qualities intact.
The advantages of vacuum packaging
Vacuum packaging machines are among the most popular food packaging machines when it comes to preserving fresh or cooked food. 
In fact, vacuum packaging leads to several advantages that other types of packaging do not offer, such as:
better preservation - a vacuum packaging machine is ideal for all food products that need to be stored for a long time, because they enable optimal storage in the absence of oxygen;
preservation of organoleptic properties - the absence of oxygen in the package inhibits food spoilage and prevents the growth of mold and bacteria;
greater consistency of the wrapping - the packaging is resistant to any unintentional tearing and cooking in boiling water;
packaging aesthetics - vacuumpouches ensure a neat appearance and make their contents easily visible, for more precise cataloging in the pantry or refrigerated cabinets.
Professional food vacuum packaging machine: which one to choose?
Choosing the right vacuum packaging machine is an investment that pays off with improved food preservation and increased productivity.
The criteria for choosing the ideal one for your business are mainly: 
power - a factor that determines the speed of vacuum packaging;
size - depending on the space available, you can opt for countertop, trolley-mounted or industrial packaging machines;
production speed - ifyouonly need to package little food at a time, single-tank machines are perfect, while to greatly increase the rate, it is advisable to opt for double-tank or shifting chamber machines;
construction quality - it is essential to opt for a strong and durable model made of high-quality materials to ensure long life and reliable performance over time;
built-in labelingsystem - some vacuum machines can be equipped with a built-in labeling system, which allows labels to be applied directly to the packages. This can be a significant advantage for activities that require rapid identification and traceability of products;
ease ofuse - an intuitive and easy-to-use interface enables rapid learning and greater operational efficiency. In addition, the presence of automatic functions, such as vacuum control or packaging cycle management, further simplifies the process.
Want expert advice on choosing the right vacuum machine for your business? Do not hesitate to