The world of packaging machines is huge and it is not always easy to find the right machine for your product. Just the range by minipack®-torre, for example, includes over 5 different types of packaging machines:
Vacuum sealers, designed to create vacuum in the packages to prevent oxidisation and deterioration of their contents;
Wrapping machines, which make hermetically sealed and aesthetically perfect packaging, thanks to the application of heat on film that sticks to its contents like a second skin;
Flow pack machines to produce "pillow-shaped" packaging, the most common when it comes to crackers, brioches, snacks, sweets, etc.;
Sleeve wrappers, which create "bundles" or multipacks, like the one containing 6 bottles of water;
Bagging machines, which package bags of different sizes and with different films, replacing the traditional manual bagging process.
Packaging machines, types of package and sectors of application: a clear comparison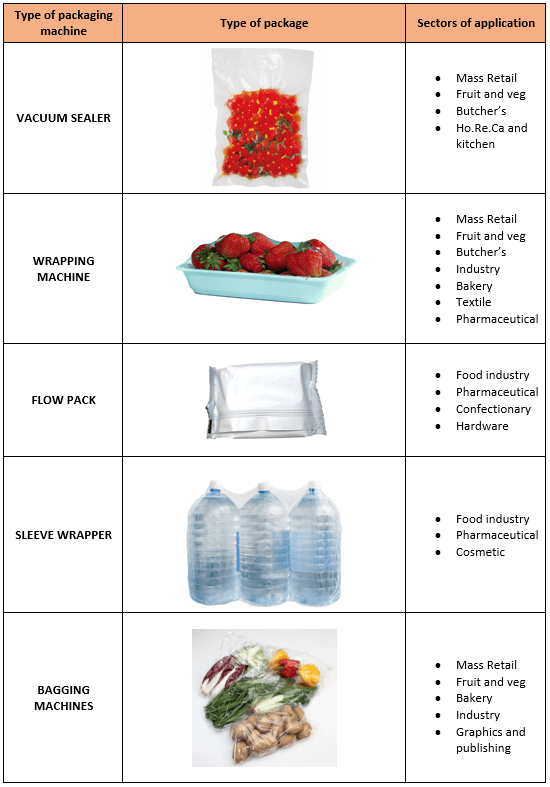 An example for each type of packaging machine
VACUUM SEALER. There are 4 types of minipack®-torre vacuum sealer: with external suction, with chamber, with shifting chamber and fully automatic. The last two are mostly intended for the industrial sector and processing laboratories, while the first two are designed for small- and medium-sized businesses.
For the butcher's department in a supermarket, for example, we recommend MVS52 DV XP: a trolley vacuum sealer with double tank, with each front sealing bar 53 cm long. In addition to the newly-designed control display, this model is integrated with a process tracking system and a labeller for printing essential processing information.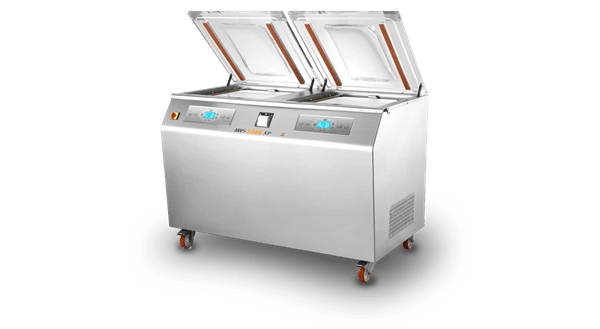 WRAPPING MACHINE. There are 3 types of wrapping machine: with chamber, angular (with L-sealing system) and automatic. Here we introduce you to the flagship of the minipack®-torre range, the Pratika line.
Pratika 55 Smart, especially stands out from the others due to 2 features:
Despite its fully automatic operation and the integrated tunnel, its dimensions are 3 times smaller than those of any automatic wrapping machine;
Thanks to its come back mechanism to a single operator, it saves time and resources.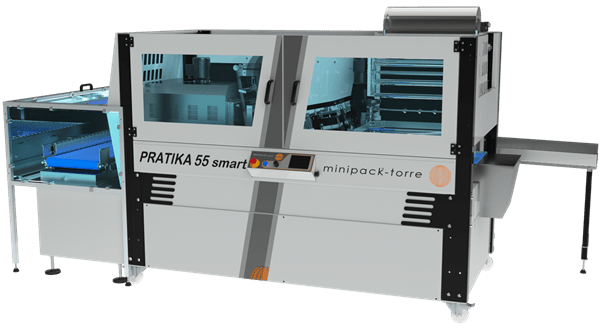 FLOW PACK. Flow pack packaging machines are among the most sought after on the market for the great variety of products (food and non-food) that they can package, quickly and with low operating costs.
Miniflow 600 is one of our completely electronic flow pack packaging machines: 3 Brushless motors, 7" touch screen panel, maximum versatility in changing format, extremely simple packaging operations (it can package up to 120 products per minute).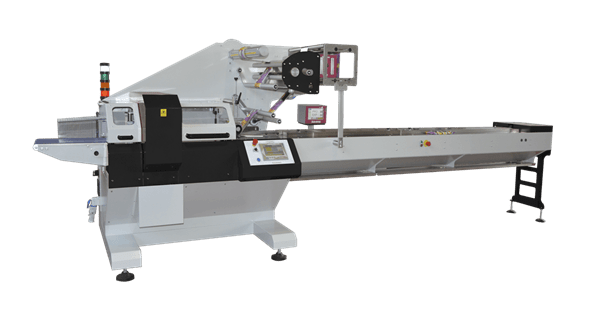 SLEEVE WRAPPERS. Our sleeve wrappers are an important legacy of the Italian brand Gramegna, once a leader in manufacturing this type of packaging machine. After acquiring the brand, we have included semi-automatic and automatic sleeve wrappers in the range.
Here we introduce the MS 90 AL, automatic sleeve wrapper with:
Double motorised belt (before and after the sealing bar)
Incorporated tunnel
900 mm sealing bar
Automatic management of the line infeed and outfeed exchange signals.
The perfect solution for who wants to incorporate the packaging machine into the production line.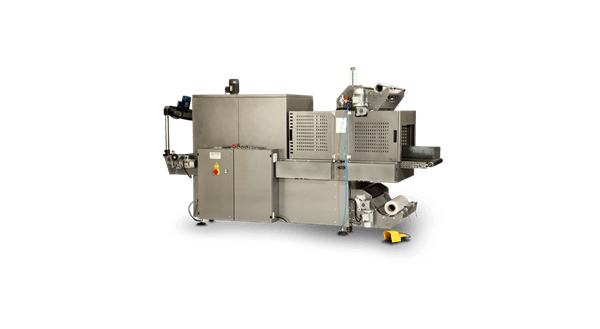 BAGGING MACHINES. Lastly, bagging machines can be vertical or horizontal, manual or automatic. The vertical manual ones are the most versatile and widespread because they are easy to use, suitable for different types of film and able to make bags in different formats. On the other hand, the horizontal automatic ones are specific for the publishing industry, but can package any product with dimensions up to A3 format and up to 32 mm high.
X-BAG Evo is our most versatile model: It is designed to package bread and baked products, fresh fruit and veg, small parts, spare parts, magazines, manuals, small industrial components, etc. It is only 80 x 85 x 140 cm big, with immediate and essential operation, convenient and able to work in continuous and pulse-based mode.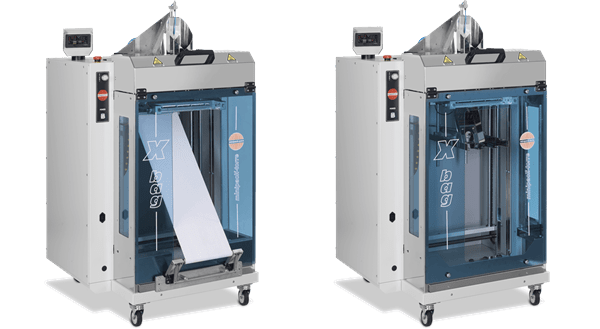 Do you want to discover all of the packaging machines in the minipack®-torre range? Go and have a look at the sections and choose the most suitable machine for your business.