In this article, we will look at:
Why you should choose a flow pack cookie packaging machine
If you are looking for a packaging machine for individual cookies, a flow pack machine is exactly what you need. This type of packaging machine makes it possible to package different types of products in practical individual packs, perfectly capable of guaranteeing maximum protection while giving it excellent aesthetic value.
How? By means of a simple, rapid packaging process.
To package cookies individually with a flow pack packaging machine, simply place the product directly inside the packaging film, which will then be sealed in three points: two transverse and one longitudinal. 
The result will be a package characterised by its airtightness and perfect aesthetic appeal, as well as its ability to protect and maintain the fragrance and flavour of the cookies.

All the advantages of a flow pack packaging machine for cookies
In addition to creating safe and aesthetically appealing packages, choosing a flow pack packaging machine for cookies is advantageous also in other aspects. In fact:
It is highly versatile since it is ideal for packaging numerous products, both food (baked products, candy, sweets, chocolate) and non-food (miscellaneous objects, pills, soaps) products;
The type of seal guarantees excellent product safety standards;
The aesthetic appearance of the packages makes the product ideal to be on public display; 
The packaging flow rates are very high, which makes this packaging machine ideal for those with significant production requirements;
It enables customised packages to best meet the customers' aesthetic requirements. 
The minipack®-torre flow pack cookie packaging machines
Minipack®-torre provides two innovative flow pack machines for individually packed cookies. The features:
MINIFLOW 400 EVO: this cookie packaging machine can pack up to 100 products per minute with a maximum dimension of 180 mm. This is a new model mainly designed to simplify maintenance and cleaning operations. It features 3 Brushless motors and a 7″ Touch-Screen panel, which make the machine extremely user-friendly and significantly facilitate different format changes.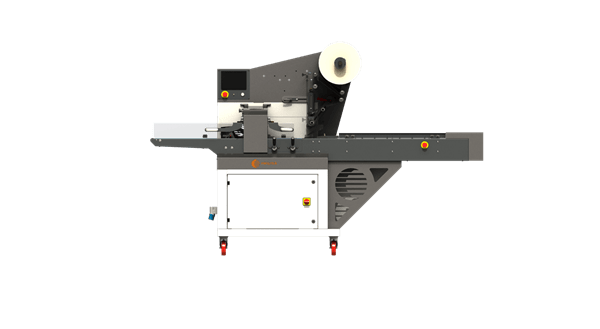 MINIFLOW 600: this model can pack up to 120 products with a maximum dimension of 600 mm. Especially versatile and technologically advanced, this packaging machine is designed for businesses with high production requirements. This model also features 3 Brushless motors and a 7" Touch-Screen panel for improved machine use.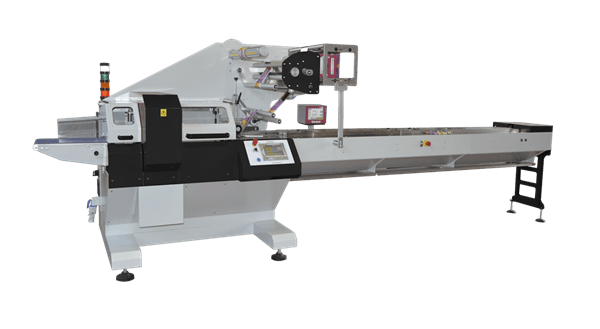 Find out more about our cookie packaging machines for individual cookies!