Delicatessen departments in supermarkets or shops must have special dispenser packaging machines available, that are capable of quickly and safely sealing fresh products to be delivered on the spot. This is why minipack-torre has developed the Stretch line, perfect for best preserving perishable products.
In this article, we will look at:
The advantages of the Stretch line
To meet the needs of those who have to preserve fresh and consumable meals in the short-term such as the shop and supermarket delicatessen departments, minipack®-torre has created a special line of dispenser packaging machines consisting of exclusive models: the Stretch line.
These manual packaging machines have numerous advantages, indeed:
They are compact and have an attractive design;
They create the perfect balance between elegance and practicality;
They are entirely user-friendly;
They are designed for the preservation of highly perishable food products, thanks to the use of a specific stretch and sterilised film;
They are resistant and safe, in fact they are made of STAINLESS steel;
They are all certified CE.
The Stretch line dispenser packaging machines
The Stretch line by Minipack®-torre includes two packaging machines for manual dispensers; let's take a look at them together:
MINISPENSER: This counter top dispenser packaging machine is highly functional and easy to use. Ideal for packaging fresh food products such as fruit, vegetables, meat, etc., and with a specific food stretch film. Thanks to the hot cutting device and a heat-sealing plate (manually adjustable), you can obtain professional, safe and aesthetically pleasing packages. 
Furthermore MINISPENSER is also very easy to clean and the stainless steel components make it extremely resistant and safe.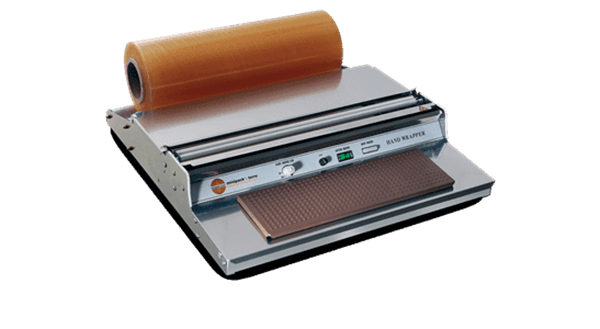 ENERGY SMART: the Energy Smart innovative dispenser packaging machine is a system that includes an "Instant On" sealing plate able to go from room temperature to sealing temperature in just 3 seconds. 
Thanks to the temperature control device inside the sealing plate, the temperature can be adjusted to ensure that the temperature reaches the peak of 185°C (370 F).
Thanks to the photocell actuator, the operator can seal a product on demand and save energy when the packaging machine is not in use.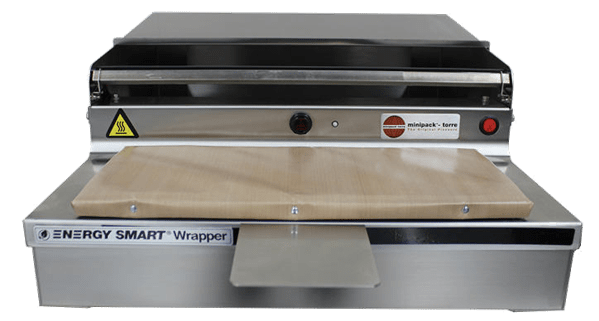 The other minipack®-torre food packaging solutions
Besides the Stretch dispenser packaging machine line, minipack®-torre offers different food packaging machines:
Vacuum packaging machines: perfect for restaurants and food laboratories, these packaging machines are among the best for safely preserving many solid and liquid food;
Shrink wrapping machines: able to create safe and aesthetically pleasing packages, these machines are ideal for preserving food to be consumed in the short-term;
Flowpack packaging machines: flow-pack machines are the most utilised for the packaging of confectionery, sweets, candies, chocolate bars, baked goods and much more, through the unmistakable "pillow" packaging characterised by two cross-wise and one lengthwise seal.
Need more information on our dispenser packaging machines?