Minipack®-torre offers a wide range of packing machines to meet the needs of many sectors. For the pharmaceutical and industrial sectors, for example, a number of practical and efficient plastic packing machine models are available. 
In this article, we will look at:
Plastic packing machine models: sleeve wrappers
The sleeve wrappers are a very efficient type of plastic packing machines normally used for the industrial packaging of various types of objects. The film used for the packing is made of polyethylene and is therefore ideal for those packages that require a more robust package. Moreover, with these machines it is possible to pack both single and multiple products.
MS 70
The MS 70 sleeve wrapper is a semi-automatic plastic packing machine that can meet all packaging requirements. It is a one-piece structure equipped with a safety photocell that blocks the sealing bar in case of obstacles during the packaging process.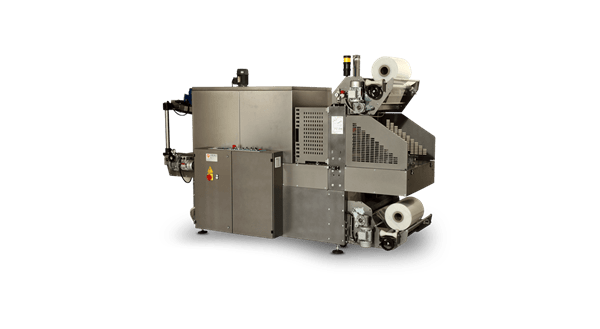 MS 90 AL
The MS 90 AL sleeve wrapper is an automatic plastic packing machine with a double motorised belt, 900 mm sealing bar and built-in tunnel. This machine is distinguished by its ability to integrate perfectly with the customer's production line and is capable of packing products up to 1500 mm long.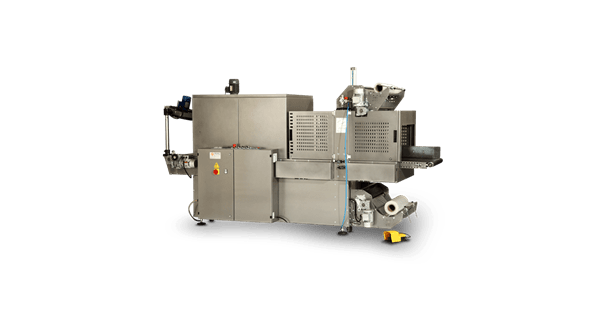 Plastic flow-pack packing machine models
Among the other types of packing machine for plastics, this time for smaller products, minipack®-torre offers a series of very high performing flow pack packing machines. As well as being excellent for food products, a flow pack machine is also great for packaging products of a different nature, such as pills and various small items. The packaging film can be of different materials (OPA/PE laminates, BOPP, shrink film or similar), making this type of plastic packing machine even more versatile.
MINIFLOW 400 EVO
The Miniflow 400 EVO packing machine for plastics is fully electronic and technologically advanced. Thanks to the high performance quality of this flow pack machine, it is possible to considerably optimise packaging processes. It is capable of reaching 80 packs per minute and is also particularly user-friendly.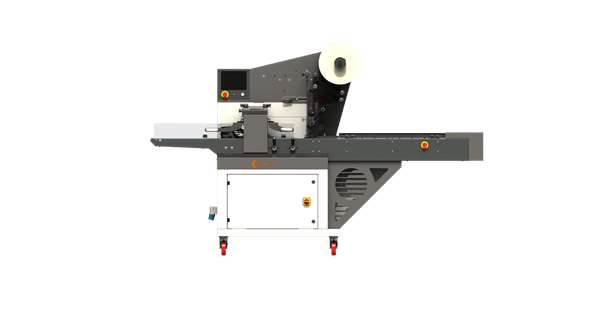 MINIFLOW 600
The plastic packing machine Miniflow 600 is even more powerful than its predecessor, capable of producing up to 120 packs per minute. 
The presence of a 7" Touch-Screen panel and 3 Brushless motors allow different packaging formats to be set, thus facilitating the entire packaging process. Cleaning and maintenance are also very easy, making it even easier for the customer.
Plastic shrink packing machine models
A plastic packing machine is perfect for packaging non-food products such as gifts, gadgets , etc. This type of packaging protects the product from dust and external agents, but without hermetically sealing it, which is why it is particularly suitable for packaging fresh food products.
PRATIKA 56 MPE X2 INOX
The packing machine for plastics PRATIKA 56 MPE X2 STAINLESS STEEL is fully electric and automatic and features a 600x400 mm sealing bar. Thanks to the presence of the double hatch, it is possible to exploit the machine to its full potential, using both sides. This shrink packing machine is practical, reliable, safe and easy to use, perfect for those who want to optimise their packaging capacity with a smart, state-of-the-art tool.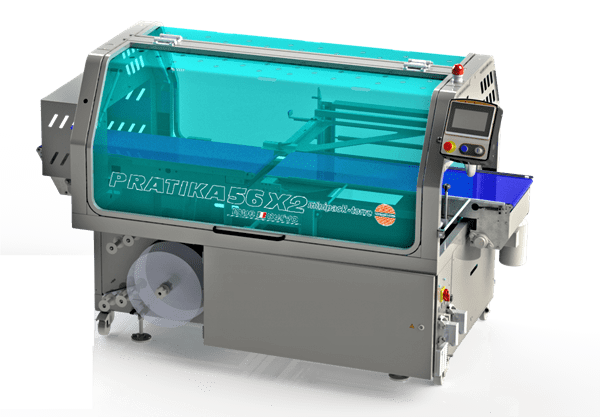 PRATIKA 56-T MPS
The packing machine for plastics PRATIKA 56-T MPS is a model equipped with the SideSeal device, which allows continuous sealing without length limits. This is a highly productive packaging machine, capable of packaging up to 3,600 pieces per hour, thanks to the upgrading of all mechanical and electronic components.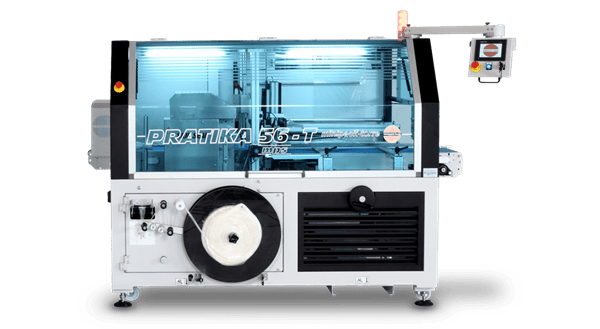 You still haven't found the right plastic packing machine for your business?
Our experts will be happy to guide you in your choice.