The industrial packaging process is certainly very delicate and must be carried out in an extremely precise manner. If carried out without due care, there is a risk of not guaranteeing the integrity and quality of the products, causing potentially serious inconvenience, especially in the case of food items, to the final consumer.
For this reason it is essential to have a professional machine that can guarantee maximum safety and quality of the products. MinipackⓇ-torre has been offering for years many types of automatic bagging machines aimed at different production sectors, and we will cover the following main models:
Automatic shrink bagging machine
This first type of bagging machine is perfect for the industrial packaging of food and non-food products, so that they do not come into contact with dust and external agents. All of our shrink machines are easy to use and feature a control display.
PRATIKA 56 MPE X2
The PRATIKA 56 MPE X2 automatic shrink bagging machine is technologically advanced but also versatile and user-friendly. It is able to work on both sides thanks to its double hatch. It is also fully electric, servo-assisted and has a 600x400 mm sealing bar.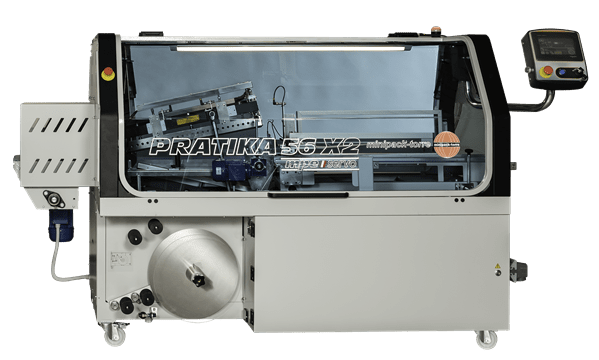 PRATIKA 55 SMART
The PRATIKA 55 SMART automatic shrink bagging machine is technologically advanced but also flexible and extremely compact. The tunnel (provided) is based on patented single-operator "come back" technology which minimises space requirements and the cost of manual labour.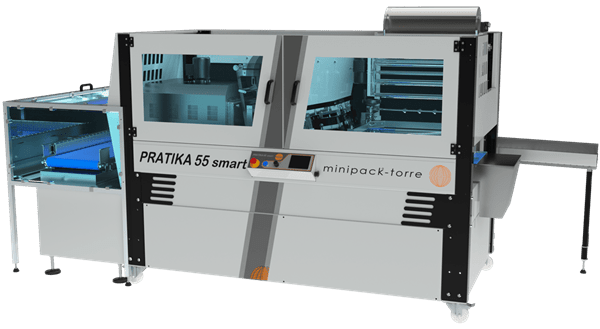 Automatic vertical bagging machine
The vertical packaging machines offered by minipack®-torre are designed for small and medium-sized businesses. These companies often need to bag small products quickly and efficiently, avoiding the long times of manual packaging, but without incurring the high costs of installation. Editorial products are often bagged using this type of machine.
MAILBAG
MAILBAG is the perfect vertical bagging machine for publishing products such as newspapers, magazines, newsletters, small publications etc. It is a fully automatic machine that follows a very simple process: the products to be bagged are placed in the collar of the machine and picked up at outfeed - something that can be easily automated by installing the machine in a small production line.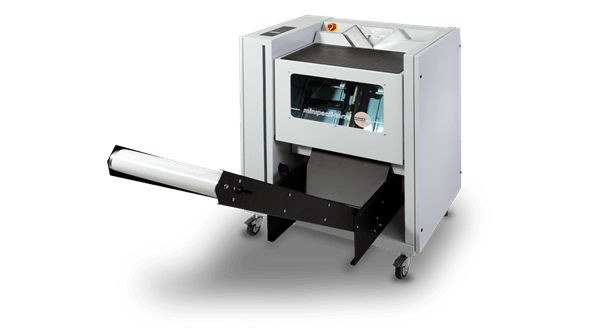 Vacuum sealers for bags
The efficient bagging of products is particularly important in the food industry. The most suitable packaging machine in this case is, therefore, the vacuum sealer, as it is one of the most effective and safe for food preservation.
MX 2
The perfect combination of precision and speed, the MX 2 vacuum sealer is able to seal food in a bag, jar or container in just a few minutes. All you have to do is make your choice on the practical touch screen.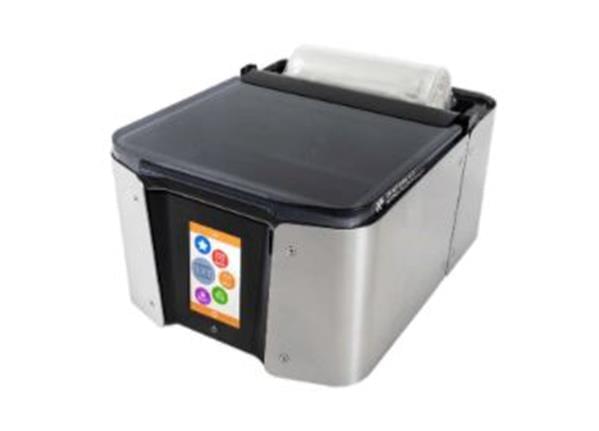 MVS35 X
The MVS35 X vacuum chamber machine has two main strengths: aesthetic appeal as a result of excellent design, and a front display/control panel, which allows you to set up to 10 customised programs.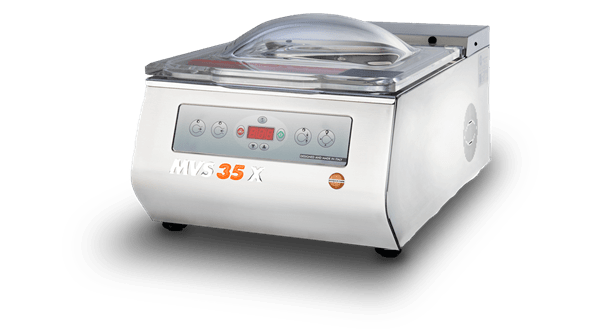 Flow wrap machines
These are horizontal bagging machines specifically for small packages and single packs. They are suitable for bagging fresh food but also non-food products. The products slide directly into a single packaging film which is sealed at three points: two transverse and one longitudinal seal.
MINIFLOW 400 EVO
The MINIFLOW 400 EVO is totally electronic and designed to simplify maintenance and cleaning operations for the customer as much as possible. It is suitable for bagging foods such as croissants, sweets and candy, but also pharmaceutical products and various small objects.
It has 3 high-performance Brushless motors and a 7″ touch screen panel that make it versatile and very easy to use. It is also fast and able to work at a rate of up to 100 packages per minute.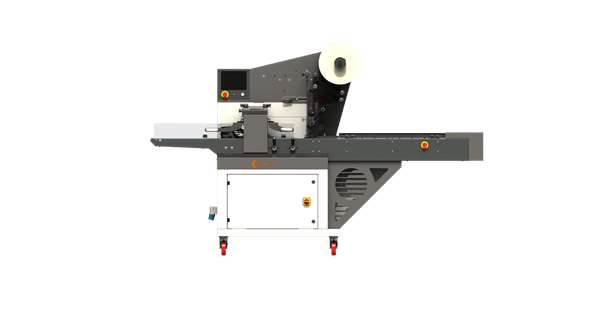 MINIFLOW 600
Efficient, versatile and technologically advanced. MINIFLOW 600 is aimed at companies looking for a high quality product that can guarantee bagging to a high standard. This model is extremely easy to clean and maintain and also has 3 brushless motors and a 7" touch screen panel.
It can package strapped products, max 600 mm, and can reach 120 packages per minute.
Would you like expert advice on choosing the right automatic bagging machine for your business? We are at your disposal.