In this article, we will look at:
The best models of minipack®-torre fish vacuum packing machine
Minipack®-torre offers a wide range of professional packaging machines to pack and store many types of products as best as possible. Let's analyse the features of a few of the best fish vacuum packing machine models.
MVS31 X
The fish vacuum packing machine MVS31 X is distinguished by its modern design and the presence of a front control panel, which was carefully designed with the support of important chefs; indeed, with a view to making the vacuum packaging process extremely safe and efficient, as many as 10 different customised programs can be set up. This model can read the degree of vacuum obtained inside the chamber and can be adjusted on site after positioning, to correct any pressure variations.
MVS45L XP
This vacuum machine offers the option to print a label with the most important information of the packaging process. All XP series models are CE/ETL/NSF certified and feature a state-of-the-art display that allows you to set many specific, innovative features related to the food sector and fish packaging. MVS45L XP is also easy to use thanks to the control panel that allows you to set all the packaging options and to schedule assistance services in a practical and fast way.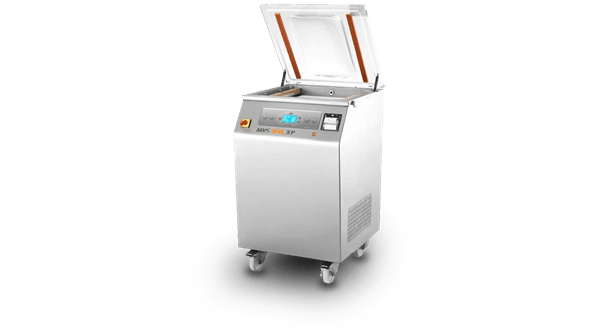 MV 50 SWING INOX
The Swing line of minipack®-torre includes various models of fish vacuum packing machines designed for the industrial sector, including the MV 50 SWING INOX. This packaging machine is particularly efficient thanks to a shifting chamber closure that guarantees high packaging speed. The material used to set up this machine is AISI 304 stainless steel, which guarantees quality, reliability and resistance. 
Further to having an analogue volumetric sensor that allows you to constantly monitor the vacuum and atmosphere packaging, this vacuum machine can store up to 10 packaging programs.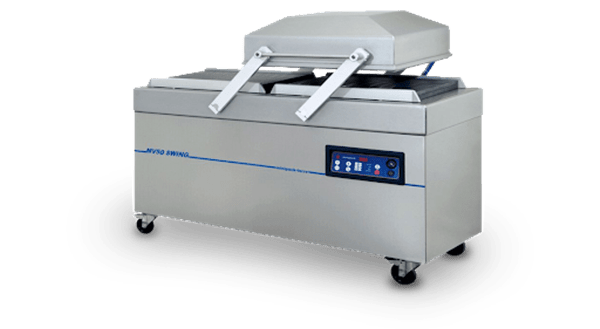 Find out more about vacuum machines by minipack®-torre!
How to preserve fish?
Precisely because fish perishes rapidly, there are different methods of preserving this food, which are essential for maintaining the best taste and nutritional properties, as well as ensuring maximum safety in terms of health. 
It all depends on the timing within which you want to consume the product:
If the fish is to be consumed within a maximum of 48 hours, simply store it in the refrigerator, in a closed container or one that is covered with cling film. This way, the fish will not be dehydrated and 'pollute' other food with its odour; 
If, on the other hand, you want to consume the fish over a longer period, place it in a freezer, while being very careful to ensure that there is no trace of air in the bag, which the fish is placed in.
For this reason, especially as regards the catering and food packaging sectors, it is essential to use a professional tool, such as a reliable but, more importantly, safe fish vacuum packing machine. 
But why rely on the vacuum packing technique? 
Why use a vacuum machine to pack fish?
Fish is a highly perishable food due to the high content of certain acids and enzymes that make it particularly delicate. The remarkable microbial, viral and parasite load is also important because, without adequate storage, it proliferates to the point of causing the risk of dangerous food poisoning.
For this reason, it is essential to opt for a highly reliable and safe packaging system, such as a vacuum sealer.
There are two types of vacuum packaging machines: with external suction and with a chamber.
The latter is particularly suitable for food storage. It consists of a tank, in which the package to be packed is placed; once the cover has been closed, the machine generates a vacuum both inside the tank and in the packaging, eliminating 99% of the air and thereby ensuring perfect product preservation.
Do not take unnecessary risks! Concentrating on the efficiency of a good fish vacuum packing machine will allow you to enjoy your products whenever you want and with no worries.
 
Can't you find the right fish vacuum packing machine for your business? 
We will help you!