The bakery packaging machine must reckon with a wide variety of sizes, weights and ingredients. There are bakery products that are more perishable, and others with a longer shelf life: not only bread, breadsticks, focaccia bread, pizzas, wraps, and then desserts, dry and freshly baked pastries, biscuits, but also any creams or sauces used on them.
When it comes to packaging, supermarkets, communities, canteens, private companies and delicatessens should take into account the features of the each product and choose a machine that can ensure the most accurate results.
3 complementary solutions for the bakery packaging machine
We supply 3 different types of bakery packaging machines at minipack-torre:
with heat-shrink film
bagging
with flow pack bag.
All models are 100% Made in Italy and certified: they fully meet food packaging requirements, namely hygiene, high performance and packaging design.
HEAT-SHRINK FILM PACKAGING
To flawlessly package cakes, pizzas, focaccia bread or tray desserts, heat-shrink wrap machines are ideal. The product, wrapped in sealed polyethylene film, runs through a shrinking oven: the heat acts on the film causing it to shrink until it perfectly adheres to the contents. The result is hermetically safe as well as aesthetically pleasing.
Is a shrink-heat wrap machine also suitable for packaging frozen bakery products? Yes it is - because the product goes through the oven quickly without affecting freezing.
Below is a list of our shrink-film packaging machines: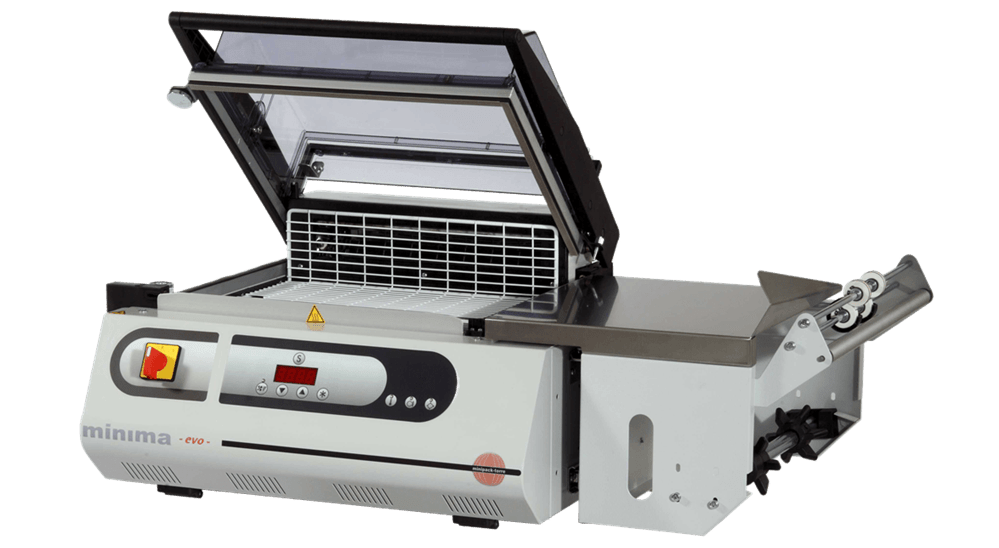 MINIMA EVO – Tabletop manual heat-shrink wrap machine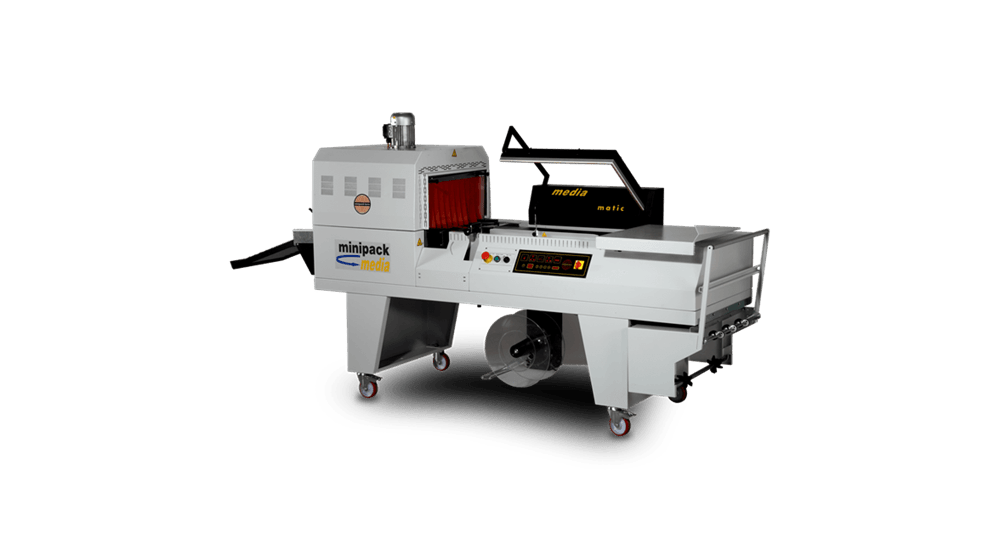 MEDIA – Semiautomatic packaging machine with built-in heat-shrink tunnel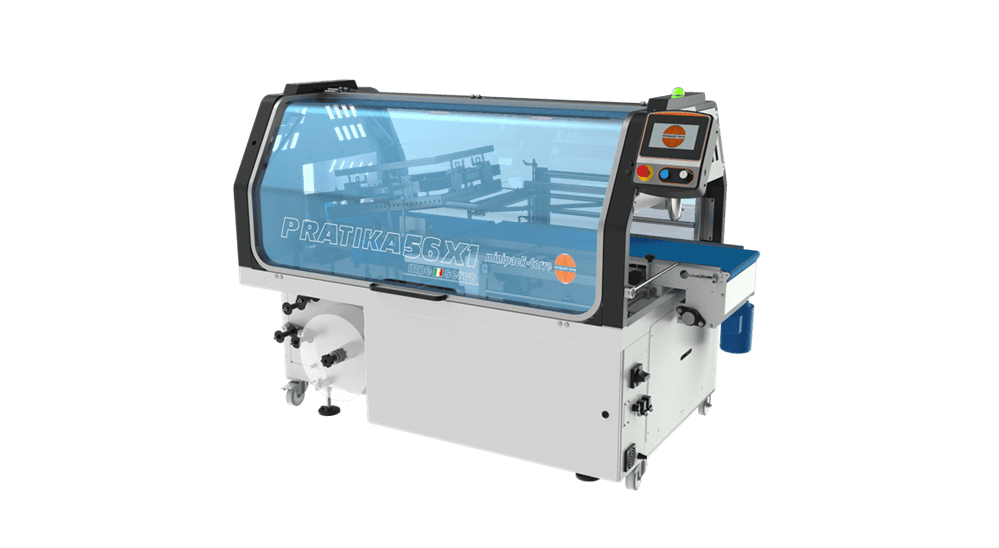 PRATIKA 56 MPE X1 – Fully electrical and servo-assisted automatic packaging machine
BAGGING
If you want to package fresh, bulk bread and bakery goods or products for daily consumption, a vertical bagging machine is recommended: once the quantity of products to be bagged has been chosen and the film put in place, the packaging machine will seal the bag at the right height. Quick and easy.
Below are some of our bagging machines: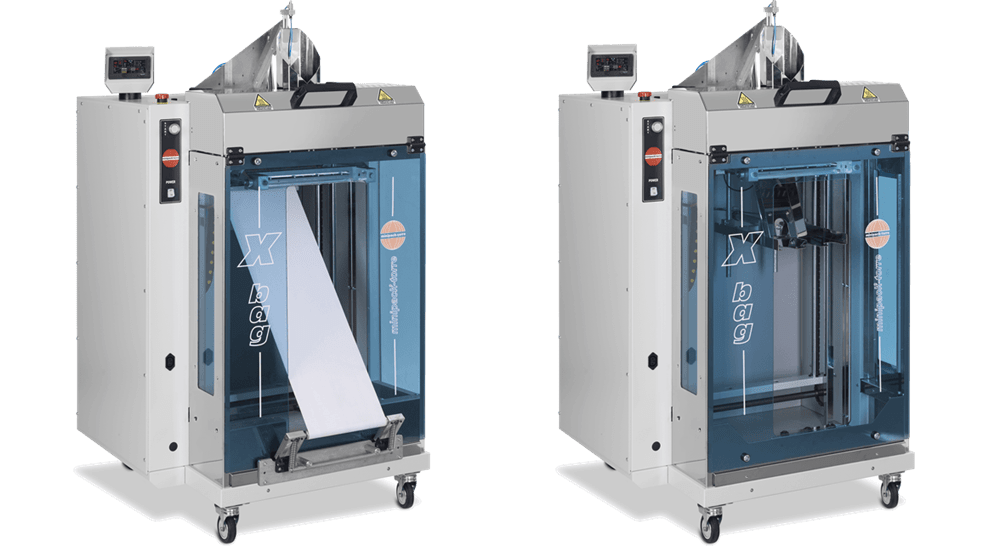 X-BAG EVO – PLC-controlled vertical bagging machine
FLOW PACK PACKAGING
To package single products – such as croissants, sandwiches, biscuits –, crackers or breadsticks, the most powerful machine is a flow pack packaging unit. Flow pack packaging (the well-known pillow-shaped package) features threefold sealing: at the top, at the bottom and in the middle, longitudinally. It is fast, practical and widely used packaging.
The minipack-torre range includes two models of flow pack machines, perfect for packaging the above-mentioned bakery products: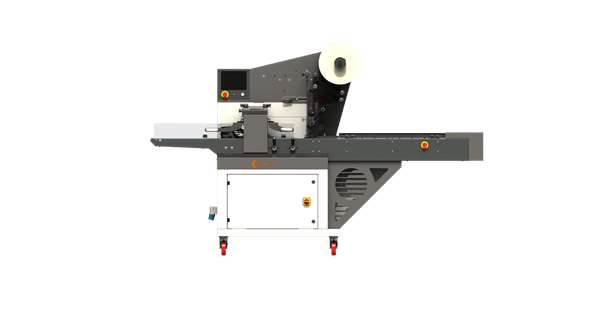 MINIFLOW 400 EVO – Fully electronic flow pack bagging machine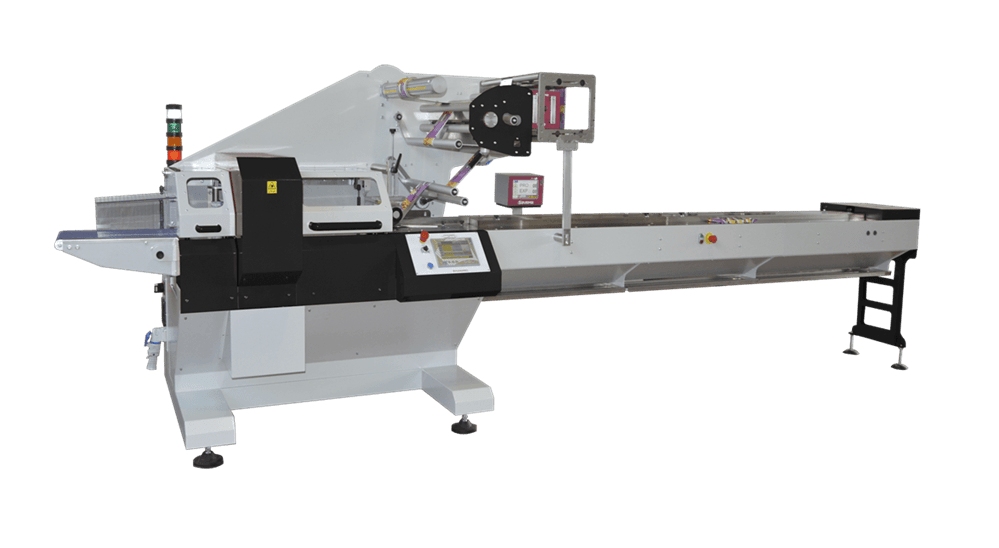 MINIFLOW 600 – Fully electronic flow pack bagging machine
Do you need more information on our bakery packaging machines? Get in touch: we will offer you advice and the opportunity to do a free packaging test!