With delicate foods such as meat and fish, hygiene is the prime concern. In fact, in these cases, the storage requirements are particularly strict, considering that this type of food spoils quickly and very easily. To package these products it is therefore necessary to use professional food packaging machines, which are divided into two main types: shrink wrap and vacuum machines. Let us take a look at how they differ.
Food packaging machines: the benefits of shrink wrap
Shrink wrap packaging can be used to create aesthetically flawless trays and packages which are ideal for window displays. The drawback of this type of packaging is its capacity for preservation, which is lower than vacuum packaging. Meat and fish packaged in shrink wrap are therefore often kept in display fridges, where the appearance of the packaging is appreciated without compromising the freshness of the foods.
Minipack®-torre produces a very broad and diversified range of shrink wrap food packaging machines. The shrink wrap machines come in manual models, which are perfect for small businesses looking for machines at affordable prices, as well as higher performing semi-automatic and automatic models, ideal for medium and large food factories.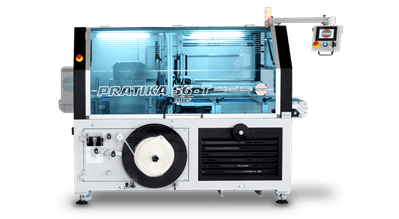 Packaging machines: the qualities and benefits of vacuum packaging
Vacuum packaging is the ideal choice for businesses who wish to preserve delicate foods such as fish and meat outside of refrigeration systems and, especially for prolonged periods of time. In fact, nothing guarantees the long-term preservation of food like vacuum packaging: the vacuum almost completely eliminates the percentage of oxygen in the package, effectively inhibiting the proliferation of harmful agents. Plus, vacuum packaging maintains the fragrance, the flavour and the softness of food, as though it were freshly packaged. This is what makes it a perfect solution, even for cooked meat and fish and for ready meals.
Also in the vacuum sector, minipack®-torre produces a complete range of food packaging machines suitable for the needs of small and medium businesses. The series of vacuum machines, in addition to the hood models for delicatessens, restaurants and small food production facilities, includes automatic food packaging machines for the production rate of larger businesses. Specifically for meat, minipack®-torre has created an automatic packaging machine with a high technology content, EVAC 65.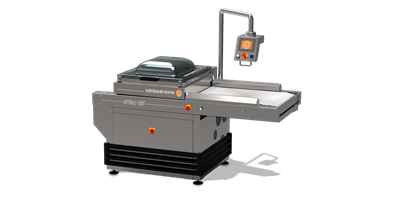 All of the food packaging machines produced by minipack®-torre are certified according to the strictest European regulations and guarantee accurate, aesthetically flawless and high quality packaging.
Are you a butcher or fishmonger looking for a food packaging machine?
Get in touch with us, no purchase necessary, by submitting the form at the bottom of the page!