The biscuit packaging process, as well as that of other bakery products, has three very important functions:
It must be a barrier between the product and the external environment; it must protect the contents from all agents that could damage it, whether mechanical, chemical or physical.
It must keep the organoleptic properties of the product intact, without altering them by contact.
It must present the product at its best; in this sense, the biscuit packaging must look good and attract the consumer.
Finally, the biscuit pack must also ensure a convenient and practical user experience. How can such a varied result be achieved?
The most suitable biscuit packaging machines
To ensure that the biscuit packaging process fulfils all the required tasks, it is essential to rely on a flow pack packaging machine. Flow pack packaging machines are horizontal, conveyor-operated, compact and extremely versatile machines.
The pack they produce has the classic "pillow" shape with 3 seals (two horizontal ones and a longitudinal one); it is the package typically used for sweet bars, chocolate bars, sweet and savoury snacks, crackers and breadsticks, etc. Used for the biscuit packaging process, a flow pack packaging machine creates perfect packages both for single-portion packs and for the classic packs of biscuits.
The minipack®-torre range includes four different flow-pack packaging machines suitable for the case: let's take a look at them.
Packaging biscuits with the Miniflow machines
Our flow-pack packaging machines are fully electronic machines and feature high-speed packaging and format change-over processes, are easy to use and compact, which allows the machine to be positioned in all spaces, even the tightest ones.
The MINIFLOW machines are all equipped with 3 brushless motors and a 7" colour touch screen panel; cleaning and maintenance are extremely simplified thanks to the Easy Inspection system, which makes them much more user friendly. While the No Product No Bag photocell eliminates the waste of material, preventing the creation of empty pouches.
For the biscuit packaging process you can choose between 3 MINIFLOW versions, which differ from each other for two parameters: the number of packs/minute and the format of the products that can be packed.
MINIFLOW 400 EVO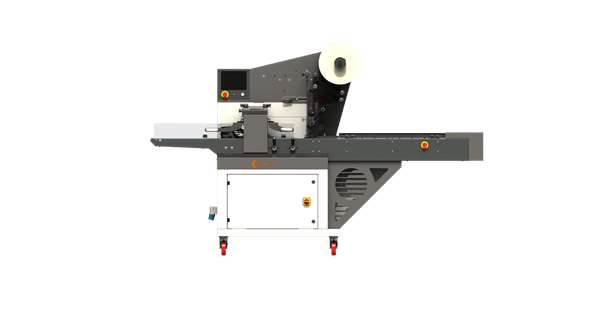 reel strip max 420mm
products max 70x500 mm
up to 100 packs per minute
MINIFLOW 400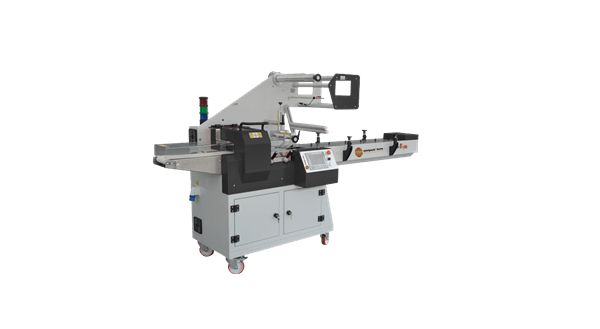 reel strip max 420 mm
products max 75x500 mm
up to 100 packs per minute
MINIFLOW 600
The best-performing machine of the range.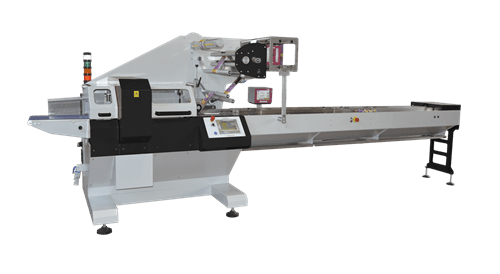 reel strip max 600 mm
products max 110x650 mm
up to 120 packs per minute
Would you like more information about our solutions for packaging biscuits and bakery products? Please feel free to contact us: we are packing machine manufacturers since 1969, we will be happy to answer your questions and help you find the perfect solution for your business.