Cosmetic packaging solutions, like for food, must be carried out by paying the utmost attention as these products can also have a direct impact on people's health. 
In this article, we will find out about:
Primary or secondary packaging of cosmetic products
Cosmetic packaging solutions can be of two "levels": primary and secondary packaging.
Primarypackaging refers to the container of the cosmetic product that is in direct contact with the product itself. Carried out directly in the production line, this type of packaging therefore has the purpose of containing or holding together the cosmetic product.
Then there is secondary packaging, which is used to protect the cosmetic product from contact with external agents and is normally discarded after the product is purchased.
The secondary packaging has 3 purposes:
prevent cosmetic packaging from opening during transport;
maintain maximum hygiene and safety levels;
preserve the properties of the product for longer.
In order to be certain to meet each of these points, specific packaging machines are indispensable, capable of creating hygienic, safe, resistant and reliable packaging over time. Let's look at the most suitable solutions offered by minipack®-torre.
The best cosmetic packaging solutions 
Based on the type of cosmetic product and the number of pieces to be packaged, three types of machines can be identified that are most suitable for packing cosmetic products: shrink wrappers, sleeve wrappers and flow pack machines.
Let's see when it is best to choose each solution and find out about the features of some recommended minipack®-torre models. 
Shrink wrappers
Shrink wrapping machines are generally the most suited to pack cosmetic products. The heat-shrink film is indeed very resistant and adheres perfectly to the product, guaranteeing airtight closure, an excellent level of hygiene and long storage.
In addition, being soft, brilliant, transparent and enveloping, polyolefin leaves the product clearly visible and enhances its aesthetic characteristics.
It is possible to choose different types of shrink wrapping machines according to the production volumes, rate and available space, that is:
manual (bell or corner);
semiautomatic (bell or corner);
automatic (L-sealing or continuous).
Let's look at a few recommended models:
Replay 55 EVO: this is a semiautomatic wheeled shrinkwrapper with 540x390 mm sealing bar and PLC interface. Despite its compact size, this cosmetic packaging machine is state-of-the-art, indeed it assures impeccable performance despite the 20% energy savings.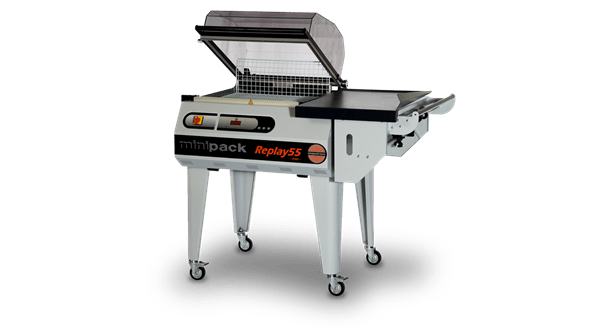 Pratika 55 Smart: this model is an automatic packaging machine with L sealing and built-in tunnel, which embodies an actual revolution in the world of automatic packaging machines. Indeed, this valuable component meets space requirements thanks to its compact size and contributes to reducing labour costs to the minimum as it requires one operator only to operate it.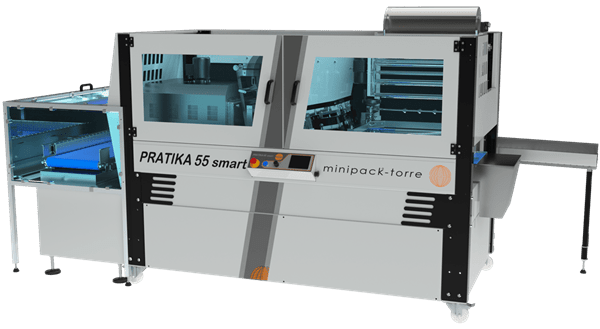 FM75 EVO: this manual wheeled shrink wrapping machine has a 420x280 mm sealing bar and comes with all optional features. Reliable and easy to use, this model features a new state-of-the-art board and a 4-digit screen, in order to have even more complete control during the cosmetic packaging process.
Find out more about the shrink wrapping machines for cosmetic packaging!
Sleeve wrappers
Although shrink wrapping machines are perfect for packaging 99% of cosmetic products, there are situations requiring the use of sleeve wrappers, such as transport and distribution of multipack cosmetic products in shops and supermarkets. 
Indeed, by using a thicker polyethylene film, shrinkwrappers are very resistant and perfect for packaging products of all kinds, individual as well as multiple.
Let's look at a few models in the minipack®-torre range:
MS 70 INOX SLEEVE WRAPPER: this cosmetic packaging solution is the perfect combination of versatility, resistance and efficiency, also thanks to its STAINLESS steel structure. Built in a single block, this sleeve wrapper is fitted with a safety photocell that blocks the sealing bar in the event it identifies obstacles in its path.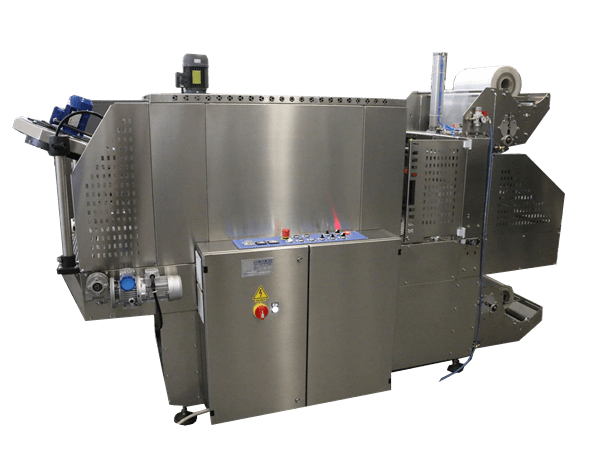 MS 70 – 1E SEP SLEEVE WRAPPER: this is an automatic packaging machine with feed belt set at 90 degrees, with 1 lane. This sleeve wrapper is able to create multiple packages starting from individual items, grouping automatically. Its stainless steel structure ensures resistance and reliability.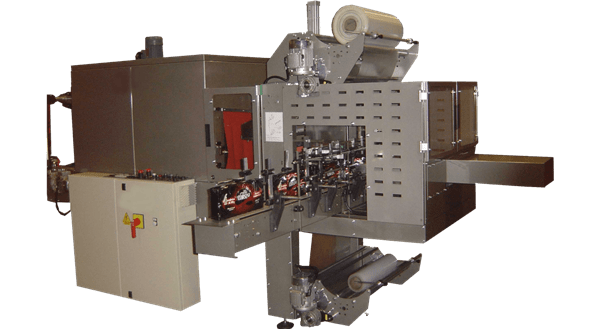 Find out more about the sleeve wrappers for packaging cosmetic products!
Flowpack packaging machines
Lastly, another solution for cosmetic packaging is the flow pack. Specifically, this type of machine is ideal to wrap soap bars in single packs, with two horizontal and one longitudinal seal. Fast, versatile and compact, flow pack machines boast excellent technological content.
The main models produced by minipack®-torre include:
Miniflow 400 EVO: Ideal for cosmetic and pharmaceutical packaging, this solution is designed to simplify maintenance and cleaning operations as much as possible. Fitted with 3 Brushless motors and one 7″ Touch-Screen panel this flow pack machine boasts great versatility and ease of use, in addition to high speed (approx. 100 packages per minute). Moreover, a significant number of optional features can be added to the base model, to achieve even more complete and efficient performance.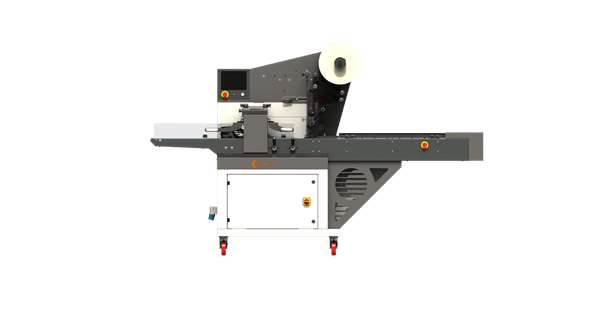 Miniflow 600: this packaging machine provides particularly high performance, it is versatile and technologically advanced, perfect for businesses that need to optimise packaging processes while keeping high-level performance. Like the previous model, also in this case there are 3 brushless motors and a touch screen panel for better control of the machine, capable of packaging up to 120 packs per minute.
Do you still have doubts on which is the best cosmetic packaging solution for you?