Food preservation requires many precautions as it can lead to severe consequences on people's health if done incorrectly. For this reason there is various automated food packaging equipment that is efficient and reliable, such as that offered by minipack®-torre. 
In this article, we will look at
Automated heat-shrinkable food packaging equipment
The main automated food packaging equipment definitely include the heat-shrinking models of the PRATIKA line, particularly suitable for short-term packaging of food products, such as fruit, vegetables, bread and biscuits.
This packaging method is one of the most used, thanks to its ability to make safe packaging that is also aesthetically pleasing. The product to be packaged is wrapped in a resistant film which, thanks to its exposure to a heat source, adheres perfectly to the product. 
Let's see some models: 
PRATIKA 55 SMART: this automated heat-shrinking food packaging equipment is distinguished by great reliability, versatility and safety, as well as being technologically very advanced. Furthermore, being its dimensions particularly compact, it can be placed also in confined spaces. 
Here it is used to pack sandwiches:
PRATIKA 56 MPE X1: this automated packaging machine is fully electrical and servo-assisted with a 600x400 mm sealing bar. It is a particularly versatile and easy to use model, distinguished by a very high technological level. Considered to be among the best automated food packaging equipment, Pratika 56 MPE X1 can guarantee reliability, high performance, versatility and above all safety.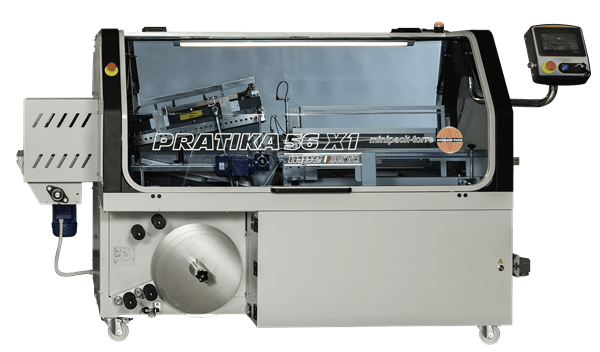 Discover all the minipack®-torre automated heat-shrinking packaging machines!
Automated heat-shrinking packaging machines
Automated flow pack food packaging equipment 
Flow pack packaging equipment is another type of automated food packaging equipment and is particularly suitable for packaging baked goods, such as bread, breadsticks, pasta, brioches, etc. but also desserts, such as chocolate bars, candies, sweets, brioches, etc. Also, flow pack are perfect to be used as ice cream packing machines.
These machines are distinguished for their rather high packaging speed and for the creation of very safe and aesthetically pleasing packaging, which is therefore perfect for products to be placed in displays.
Here are some models by minipack®-torre:
MINIFLOW 400 EVO: this automated Flow Pack packaging machine is completely electronic and fully simplifies maintenance and cleaning. It has 3 extremely efficient Brushless motors and a 7″ Touch-Screen panel for easier management of packaging and format changes. The packaging speed is very high - as many as 100 packs per minute.
MINIFLOW 600: this automated packaging machine is extremely versatile and technologically advanced – ideal for companies looking for fast-paced quality performance. This model can reach a speed of as many as 120 packs per minute and handle products with a maximum width of 600 mm. Maintenance and cleaning are simple and practical operations and, just like the previous model, there are 3 Brushless motors and a highly performing 7" Touch-Screen panel.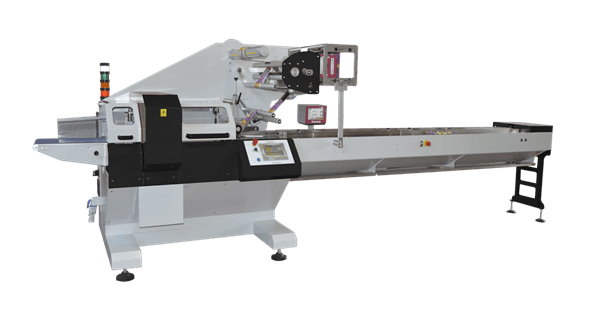 Discover all the minipack®-torre flow pack packaging machines!
Automated food packaging sleeve wrappers
The food sector does not only include the foods we listed above. In fact, minipack®-torre offers highly performing machines that also package bottles and jars: the automated sleeve wrappers.
The automated sleeve wrappers are the perfect solution for those who want to integrate the packaging machines directly into the production lines. This automated food packaging equipment works with a motorised belt that allows you to automatically manage the infeed and outfeed exchange signals of the products.
Here are a few models:
MS 70 - 1: this automated sleeve wrapper is distinguished by its great versatility; indeed, it can pack different types of food products: bottles, bags of coffee, jars of food preserves, etc. It has a 90-degree loading belt that allows you to group and pack different types of small-medium sized products and reaches a packaging speed of 12 packages per minute.
Let's see it as it packs glass bottles:
MS 70 AL: this automated sleeve wrapper has a double motorised belt, an integrated tunnel and a 700 mm sealing bar. Perfect for packing single or multiple products with polyethylene film, this packaging machine can pack products up to 1500 mm long. Furthermore, thanks to the control selector, the operator can choose whether to work in automatic or semi-automatic mode.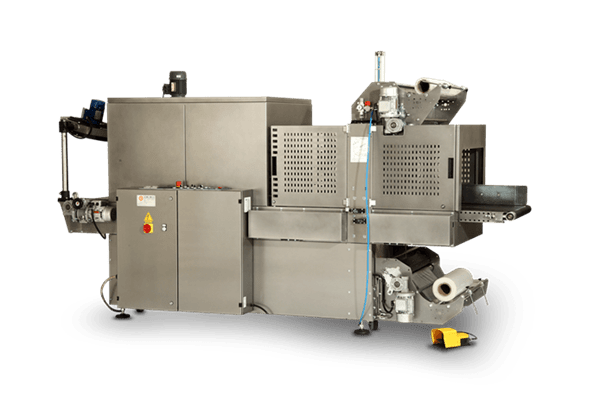 Are you having trouble finding the perfect automated food packaging machine for your business?