There are various types of packaging machines on the market: vacuum sealers, wrapping machines, bagging machines, sleeve wrappers. Among these, which is the most suitable for a greengrocer?
Depends on the type of shop and business carried out:
If the products are packaged on a tray and displayed on the counter, semi-automatic wrapping machines are fine
If the fruit is fresh and sold quickly, vertical bagging machines are more suitable
If you supply restaurants or delicatessens, tabletop vacuum sealers may also be useful.
Packaging machines for fruit and vegetables on display trays
A semi-automatic wrapping machine is perfect when:
You have a large greengrocers, with departments that display cellophane-covered products in trays
You manage the fruit and veg department in a supermarket, where you package lots of fruit and vegetables on a tray or in a tub every day.
In fact, wrapping machines create a safe, hygienic, hermetic packaging, but mainly, it is aesthetically appealing, which therefore attracts the consumer.
You can choose from two types of fruit wrapping machine: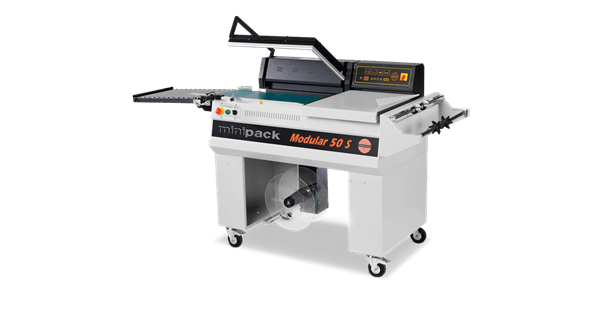 With external wrapping tunnel (Modular 50S and Modular 70). 2 angular machines, with electronically controlled L-sealing system, the main advantages of which are the high aesthetic quality of the package and the efficiency of the process; you can, in fact, switch from semi-automatic mode to automatic mode whenever you want and customise the packaging programs.
Both are completed with the minipack-torre wrapping tunnel, which is easily integrated.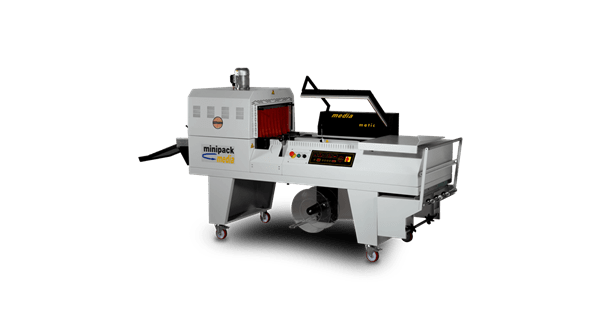 With integrated wrapping tunnel (Media). Semi-automatic wrapping machine with integrated tunnel for even better performance, with higher packaging rates.
The structure is therefore monoblock, with a tunnel fitted with packaging speed, height and temperature adjustment system. The Teflon-coated blades guarantee the complete absence of sealing fumes.
Packaging machine for quickly sold fresh fruit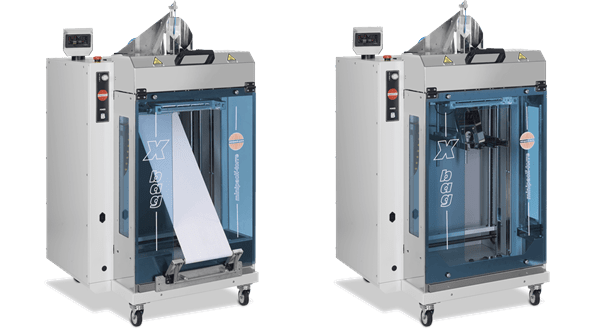 If you have to choose a fruit packaging machine that does not need to vacuum seal the products and focuses on practicality, because fresh fruit is sold faster, you can opt in favour of a vertical bagging machine.
With X-BAG Evo you can quickly bag small quantities of fresh fruit or vegetables in hermetic packages, with the advantage of being able to choose from the different formats and different types of film. As the X-BAG Evo is extremely small, it can fit in any corner of your shop: a good compromise between slow manual bagging and the performance of large and complicated automatic machines.
Packaging machine for greengrocers that supply other shops
Lastly, if you supply larger shops, supermarkets, restaurants or delicatessens, the right packaging machine for your greengrocers is a tabletop vacuum sealer.
With a vacuum sealer you can have hermetically impeccable packages, protect food from oxidisation thereby delaying its deterioration, maintaining all of its organoleptic properties: all convenient aspects when it comes to packaging and transporting fresh foods.
The tabletop vacuum sealers we recommend belong to the line of chamber packaging machines: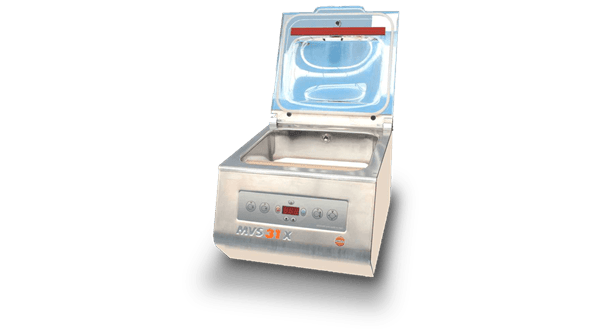 MVS31 X. The smallest and simplest machine in the range, with a 310 mm long front sealing bar.
Its strong points are the intuitiveness of the control display, the possibility of setting up to 10 customisable programs, and the ability to read the degree of vacuum obtained inside the chamber.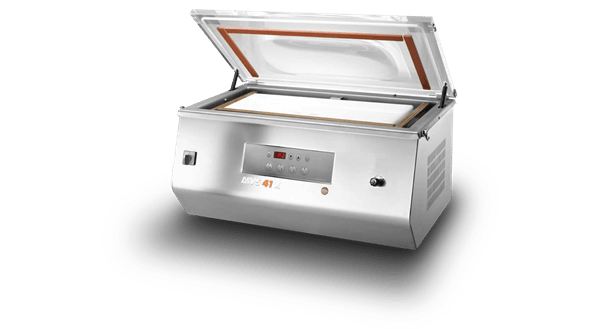 MVS41X. A larger tabletop vacuum sealer, with a 626 mm front sealing bar, perfect for packaging bigger products.
The technological content increases hand in hand with the simplicity of use: non-stop vacuum cycle, self-calibration system, sealing bar overload safety device, oil and assistance warning light.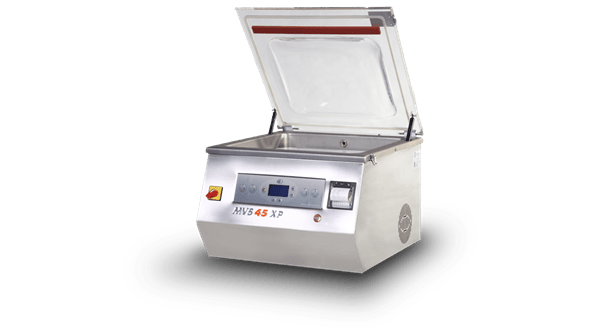 MVS45 XP. To meet even higher professional standards, some models have an integrated process tracking system and a labeller.
Like the MVS45 XP, which tracks the vacuum inside the package and prints a label, for each package, bearing the essential processing information.
Do you want to have a look at all of the fruit packaging machines? Excellent: we have an entire section dedicated to packaging fruit and vegetables!