Minipack-torre has been a manufacturer of packaging machines since the 1970s when Francesco Torre filed the patent for the first chamber shrink wrapping machine. Since then, it has been a sequence of ideas, research, development and successes, both in Italy and overseas.
Our packaging machines and our best sellers
Although we started as manufacturers of shrink wrapping machines, innovation and growth have led us to create a very extensive catalogue, including a vast range of models.
To-date we produce:
vacuum chamber machines and external suction machines
shrink wrapping machines with or without an integrated tunnel
sleeve wrappers
vertical bagging machines
flow-pack machines
Let's see a few best sellers.
Pratika 56T MPS
Automatic packaging machine for shrink wrap film, continuous sealing (sealing bar 400mm x ∞ ), fully electrical and servo-assisted.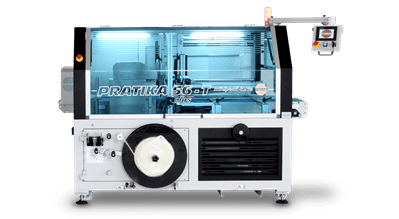 Modular 50S Inox
Semiautomatic shrink wrapping machine, L-sealing and packaging plate 540x400 mm.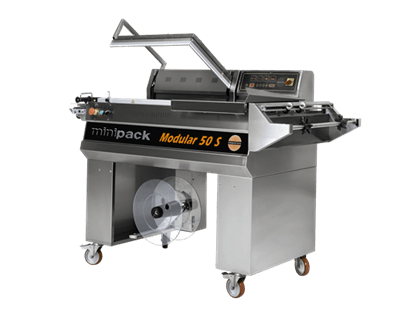 Media
Semiautomatic packaging machine for shrink wrap film, L-sealing, integrated tunnel and packaging plate 540x400 mm.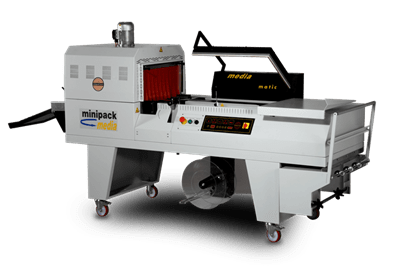 Replay 55 EVO
Trolley manual heat-shrink wrapping machine with packaging plate 540x390 mm.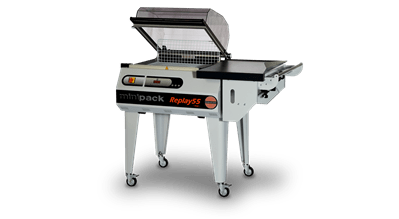 X-BAG EVO
Vertical bagging machine with PLC and touch screen control, suitable for different types of film.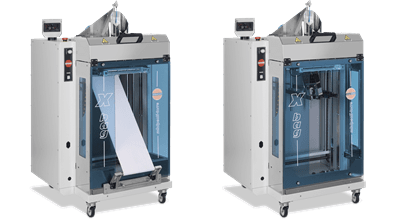 MVS 31 X
Tabletop vacuum machine with a 310 mm sealing bar.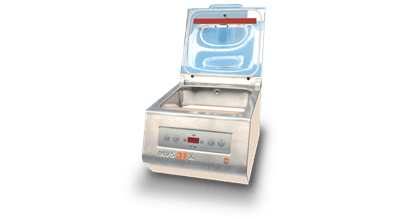 Miniflow 400 EVO
Fully electronic flow pack packaging machine.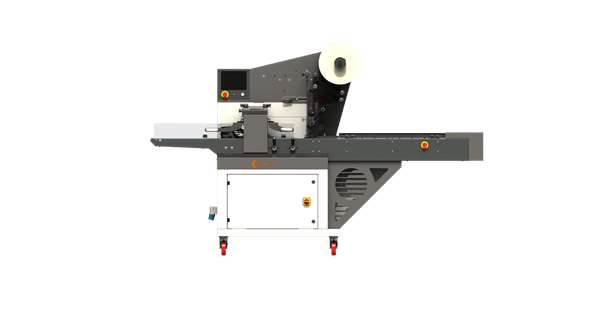 MS 70 AL
Automatic sleeve wrapper with double motorised belt (before and after the sealing bar), integrated tunnel and 700 mm sealing bar.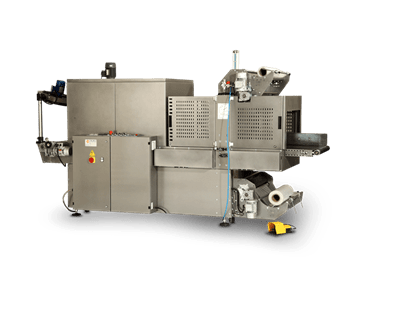 The merge of two manufacturers of packaging machines led to GIEMME
What happens when the manufacturers of packaging machines meet other packaging machine manufacturers? For example, a line of sleeve wrappers may be created, which falls among the most innovative, technological and versatile on the market. And precisely, this is what happened in July 2019, when we signed the merger of the minipack®-torre group with Giemme, which has specialised for over 20 years in the production of sleeve wrappers.
Our packaging machines in Italy and around the world
The sleeve wrappers, together with all the other machines in our range, have conquered the world, thereby making one of the biggest dreams of a packaging machine manufacturer come true: that is, to open overseas branches.
In fact, in 1998 Minipack®-America Ilc was founded, in Orange, California, specialised in the sale of vacuum packaging machines; in 2007 Minipack®-France was inaugurated in Brittany, while Minipack®-UK and Minipack®-Ireland were founded later in 2008. This is how a network is woven, which today boasts a hundred distributors from more than 50 different countries.
Do you want to know which packaging machine is the most suitable for your business? Contact us for an individual consultation or a free, non-binding packaging test.