The catering industry often packages food to preserve it for consumption at a later time. Obviously the main goal is to keep all the properties and qualities of the product intact, something which is not at all easy to do.
It is therefore essential to have a suitable sandwich packaging machine and minipack®-torre offers various categories and models of these.
Shrink wrapping machines for baked products and sandwiches
Shrink wrapping is one of the most widely used packaging methods for reasons of convenience and aesthetics. The product is packed in a special film which, thanks to a heat source, shrinks until it adheres perfectly to the product.
This form of packaging protects against dust and other external agents but, because it is not airtight, it is not suitable for long-term storage. This is why it's perfect for packing sandwiches, which are prepared, stored and consumed quickly. Here are some of the shrink wrapping machines by minipack®-torre:
MODULAR 50S INOX
MODULAR 50S INOX is a semi-automatic angular shrink wrapping machine in stainless steel with 540x400 mm sealing bar. Its main strengths are: greater control over packaging, electronically controlled sealing, and the ability to make secure yet lightweight packages.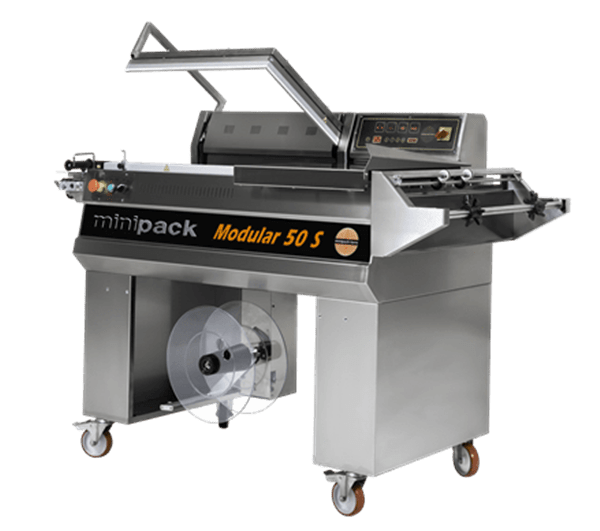 The FM and REPLAY ranges
The FM and REPLAY ranges of packaging machines are available in both manual and trolley versions, and are simple to use and resistant. These machines can produce aesthetically pleasing packages, combining state-of-the-art technology with qualities such as compact and simple shapes. They can be considered the perfect combination of efficiency and excellence.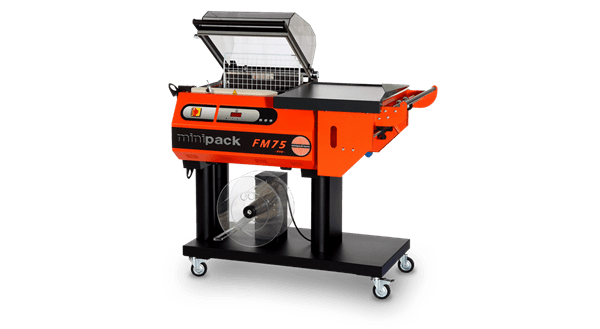 FM75 EVO packaging machine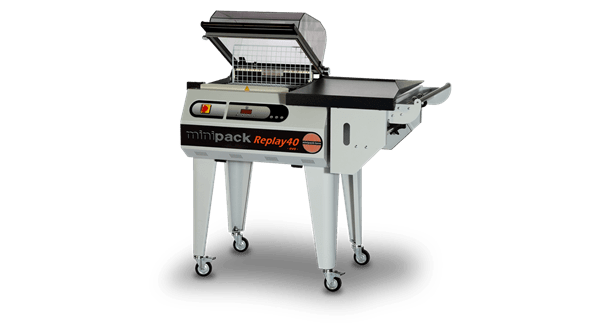 REPLAY 40 EVO packaging machine
Flow wrap machines for fresh food and sandwiches
Flow wrap machines are horizontal ones perfect for wrapping fresh food products such as sandwiches. In a flow wrap machine, the products slide directly into a single packaging film sealed at three points: two transverse and one longitudinal seal.
A flow wrap machine is ideal in terms of safety of the packaging (fully sealed) and for its aesthetic appeal. The quality of the wrapping is in fact better than that of other types of packages and is more familiar for the consumer.
MINIFLOW 400 EVO
The MINIFLOW 400 EVO is the completely electronic flow wrap machine by minipack®-torre. It has 3 high-performance Brushless motors and a 7″ touch screen panel that guarantee versatility and ease of use. It is fully automatic and can prepare packages that are both safe and light. It is also very fast and can reach 100 packages per minute.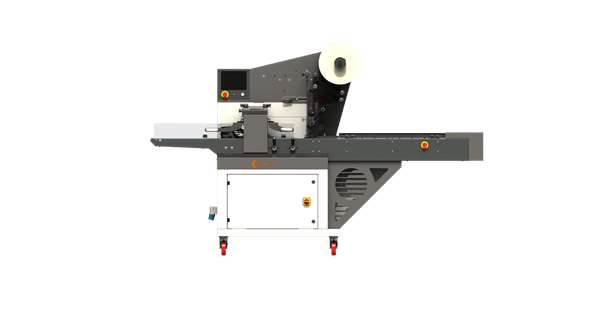 Vacuum sealers
Vacuum sealers are considered the packaging machines for food products par excellence, and are therefore perfect for the packaging of sandwiches. In fact, vacuum packing allows all the organoleptic properties of the raw material to remain unaltered.
MVS45 XP
The MVS45 XP by minipack®-torre is a highly innovative vacuum chamber packaging machine. Its main advantages are a specific labelling function and the total absence of air in the package, for better preserving the properties of the food.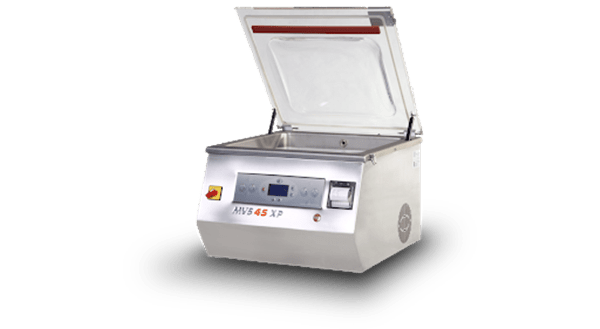 Get in touch with our experts for a free consultation or for further information on the minipack®-torre range.