Although a vacuum sealer is normally considered the best solution for packaging cheese, it is not the only one that can be used to preserve these food products. What other options are there and how can one choose the most suitable machine?
This article will cover:

What determines the choice of a cheese packaging machine
There are countless types of cheeses on the market and each type has very different properties and characteristics. This means that the packaging techniques must also be different, mainly with reference to:
Consistency of the cheese: hard or soft;
Level of ageing;
Level of freshness.
To "play safe", it is generally preferred to use a vacuum sealer, which is renowned for being extremely safe and for its ability to best preserve the flavour and organoleptic properties of food products, especially fresh food products, for long periods.
However, there are many other types of cheese packaging machines that are suitable to preserve these products. Let's take a look at them together.
A minipack®-torre packaging machine for all types of cheese
Let's take a closer look at the different types of minipack®-torre packaging machines based on the type of cheese to be packaged. 
Hard cheese
With regard to hard cheeses like parmesan cheese, the most suitable packaging machines are vacuum sealers and shrink wrapping machines, which are particularly suitable for packaging solid products. 
Vacuum sealers are widely used in restaurants as well as food labs and make it possible to preserve all the organoleptic properties of food for very long periods of time. 
There are two types of restaurant vacuum sealers: 
Countertop vacuum sealers: characterised by their very compact dimensions, these hard cheese packaging machines can be easily placed anywhere without taking up too much space in the kitchen. They are technologically advanced and very practical to use. In fact, they have a user-friendly display to control the packaging process with ease.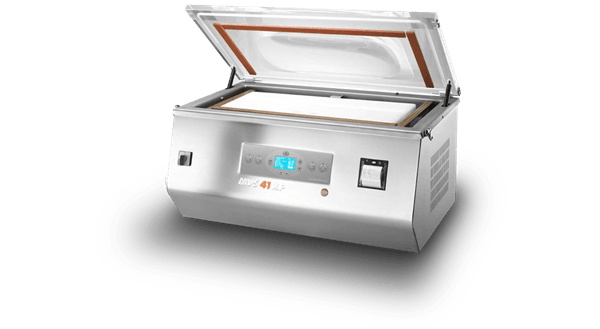 MVS41 XP countertop cheese vacuum packaging machine

Wheeled vacuum sealers: these wheeled vacuum sealers are ideal for large restaurants or for the catering sector. They are machines fitted with wheels so that they can be moved around easily and at any time. Also in this case, they are provided with a user-friendly display for machine control, and it is also possible to print labels with all the information of the packaging process.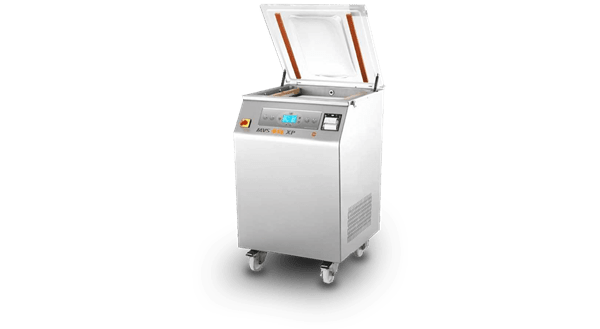 MVS45L XP wheeled cheese vacuum packaging machine

Shrink wrapping machines are also ideal for packaging hard cheese. In fact, in addition to guaranteeing maximum safety, they also add an excellent aesthetic element.
Very simple operation: the cheese is wrapped in a special film, which, when exposed to a heat source, retracts until it adheres perfectly to the product itself. 
This type of packaging solution is ideal when cheese must be on display to the public, for example, in the case of supermarkets. 
The PRATIKA line stands out from among the different lines of shrink wrapping machines offered by minipack®-torre. This line is characterised by a high technological content that enables excellent packages without excessive waste of energy. The packaging machines in this line are all automatic and have many functions while being extremely practical and easy to use.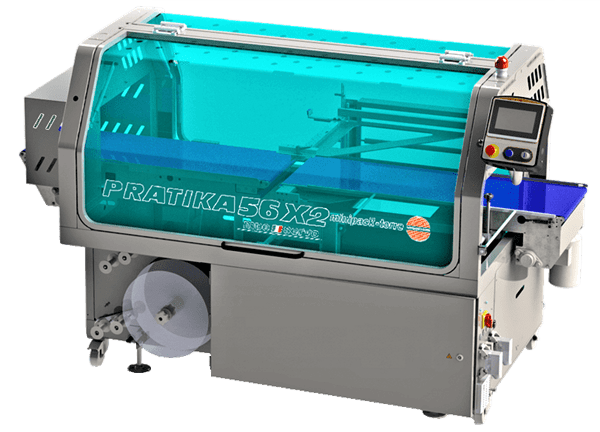 Pratika 56 MPE X2 INOX shrink wrapping machine
Grated cheese
With regard to grated cheese, and given its "powdery" consistency, the most suitable packaging machine is doubtlessly a vertical bagging machine.
All minipack®-torre bagging machines have an innovative sealing system that seals the bags rapidly and accurately by means of a totally safe hermetic seal.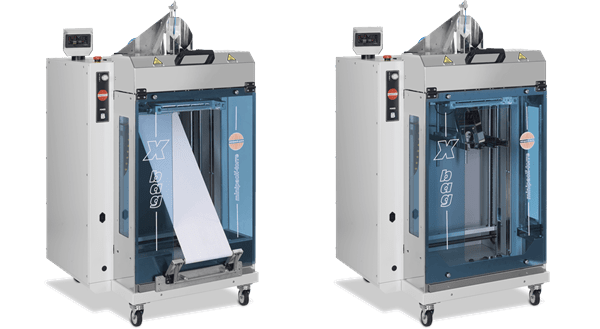 X-BAG EVO vertical bagging machine
Soft cheese 
Lastly, let's take a look at the best packaging machine for soft cheeses such as mozzarella. Since this is a very fresh product to be preserved in the short term, the package must be safe but also easy to open. 
This is why a flow pack packaging machine is the best solution for this type of cheese. The packaging process consists in making the product slide directly into a single packaging film, which is then sealed at three points: two transverse and one longitudinal seal.
The result will be a typical "pillow-like" package, which is characteristic of individually packed mozzarella products. Safe but also easy to open, thanks to this packaging, the cheese will be perfectly safe from external agents and ready to be eaten in all its freshness.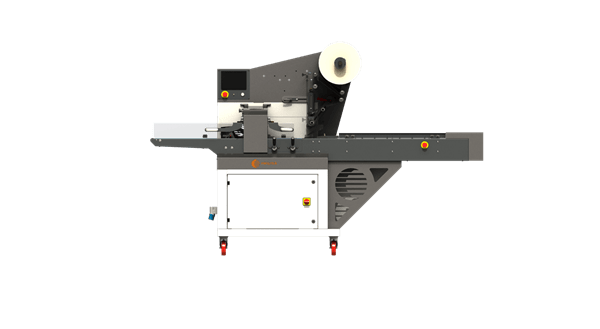 Miniflow 400 EVO flow pack cheese packaging machine

Choose minipack®-torre for cheese packaging
In addition to the option of choosing from a wide range of products, relying on minipack®-torre for packaging cheese is advantageous since:
Our production is 100% Made in Italy, a guarantee of quality and excellence;

Our machines are extremely versatile; in fact, we meet the needs of many sectors;
We conduct daily research and development to always be up to date with market changes;
We offer excellent customer care service to assist our customers in the best way possible and to promptly solve any problems.
Are you still unsure about which type of cheese packaging machine to choose?