Over the years, the minipack®-torre offering has been increasingly expanded, which now includes packing machines designed for the various market sectors. 
In this article, we will look at:
The features of an efficient packing machine
In order to be considered high quality, a packing machine must be:
Fast, so as to guarantee high production output;
Impeccable from a hygienic perspective: especially as in terms of the food sector, directly in contact with people's health, it is essential for the packaging machines to be built with the best materials so as to ensure maximum hygiene safety;
Efficient, not only in terms of productivity but also in terms of energy saving;
Practical, therefore simple and intuitive to use.
Thanks to the continuous Research and Development work that the minipack-LAB carries out every day, Minipack®-torre has launched a vast range of specific packing machines for the various production sectors, distinguished by high productivity, excellent performance and great ease of use. 
The application sectors of our packing machines
Among the main application sectors of our packging machines we find:
Food sector
Catering
Industrial sector
Textile sector
Pharmaceutical sector
Let us analyse them in more detail.
Food packing machines
Packing machines intended for the food industry are designed so that:
Cleaning the machine is simple and quick;
The packaging is perfectly sealed;
The finished packages are aesthetically pleasing and highlight the content.
This applies to all branches of the food sector: 
Mass Retail, where, more than ever, focus is on the eye-catching aesthetics of the products set on the shelves; 
Butcher's, which requires the maximum level of preservation and hygiene of the product;
Bakeries, Pastry Shops, Pizzerias, which require aesthetically pleasing packaging, which is also safe.
The vacuum and heat-shrinkable packing machines are among the most suitable packing machines for this machine sector.
Here are some of our best models:
SYNTHESIS STAINLESS STEEL: a manual heat-shrinkable packing machine with chamber, specifically designed for food, thanks to the stainless steel structure. It is flexible and able to operate with any material: ideal for pizza, bread, confectionery.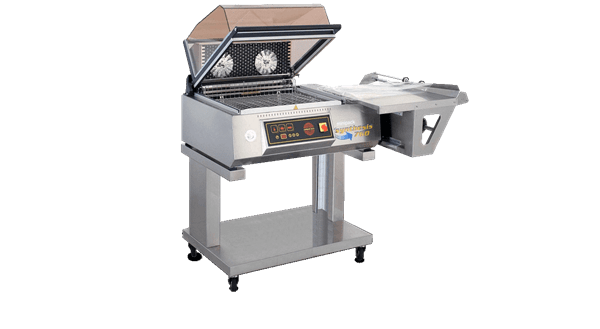 MVS65 XP: vacuum packing machines with chamber that provides the option to track the vacuum in the packaging; it allows a label to be issued, showing the packaging settings and thanks to the innovative display, it lets you set custom programs based on the food to be packaged.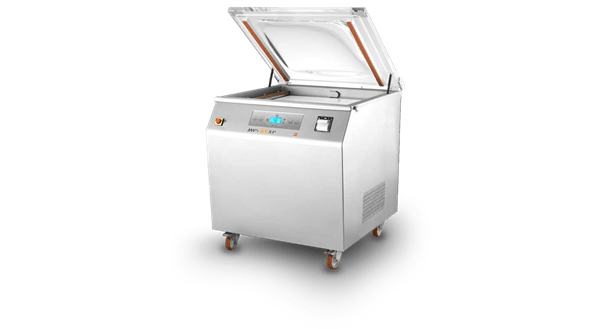 X-BAG EVO: this latest-generation bagging machine allows small quantities of product to be bagged quickly, in hermetically sealed packaging and with different types of films. Also perfect for foods in granular form.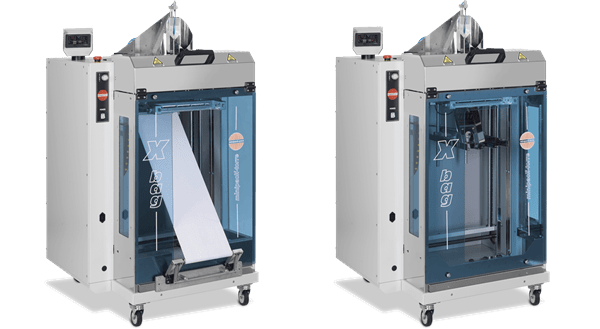 Find out more about food packaging and the machines to use!
Machines for catering
The packing machines used by the Ho.Re.Ca sector are mainly vacuum packing machines: in the large kitchens of restaurants, hotels and international chefs, the work pace requires the food to be perfectly preserved and, in some cases, cooked by following special procedures such as sous-vide.
Among the vacuum packing machines most requested by our customers we find:
MVS45 X: tabletop packing machine with chamber, distinguished by the simple but hi-tech operation, with an adhesive touch screen keypad, specifically designed to prevent liquids from entering the board.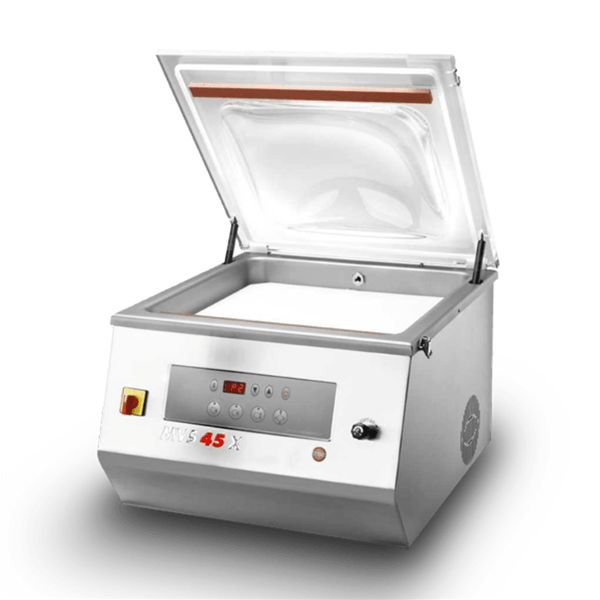 MINI COOK 15: this machine is designed specifically to cook and regenerate at low temperatures and with all the advantages of vacuum packing.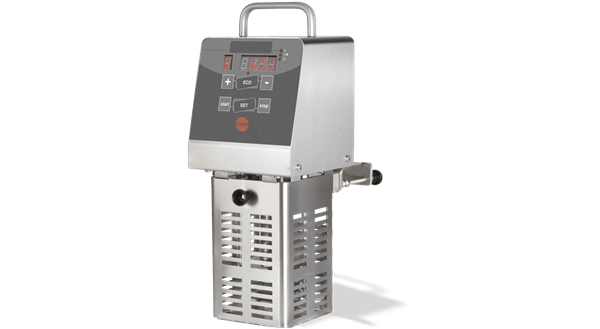 Learn more about our vacuum packing machines!
Machine for industry
Speed, efficiency, energy saving, high productivity: these are the requirements of the industrial sector and our machines for industrial packing perfectly summarise these features; they allow you to pack any product, of any size, relieving operators of the heaviest jobs thanks to semi-automatic and automatic operation.
The automatic heat-shrinkable packing machines of the PRATIKA line are among the most suitable for this sector:
PRATIKA 56-T MPS: this continuous sealing model can overcome any limit in length (up to 400 mm in width x 240 mm in height) and speed (up to 3600 pieces per hour). In addition to the continuous sealing system, the strong points are the Centre Sealing device, the Schneider Electric Brushless servomotor and the control logic managed by Schneider Electric PLC.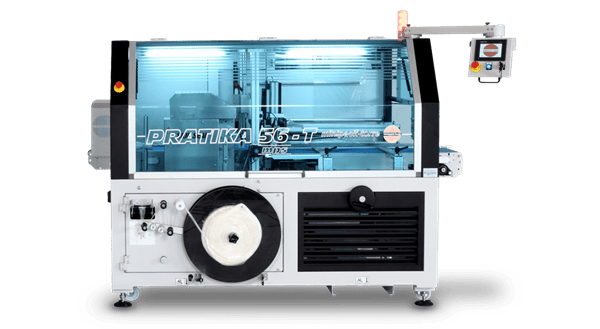 PRATIKA 56 MPE X2 STAINLESS STEEL: made of stainless steel, this heat-shrinkable packing machine has a 600X400 mm sealing bar and is fully automatic. Versatile and user-friendly, this model can guarantee excellent performance also thanks to the double hatch that allows work to be carried out on both sides.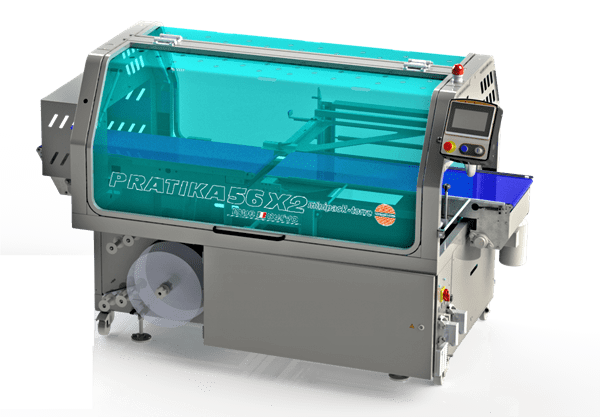 Learn more about our machines for the industrial sector!
Packaging machines for industry
Machines for the textile sector
Laundries, hotels, spas and linen rental companies have two specific requests regarding the packaging of their products: packaging speed and rapid format changes. 
That's why the most suitable machines are the heat-shrinkable packaging machines. In particular, the MEDIA  model is undoubtedly the most suitable and is distinguished by:
Single-unit structure with integrated heat-shrink tunnel
Semi-automatic operation
Electronically adjusted sealing time
No fumes
Option to heat-shrink or simply seal the packaging.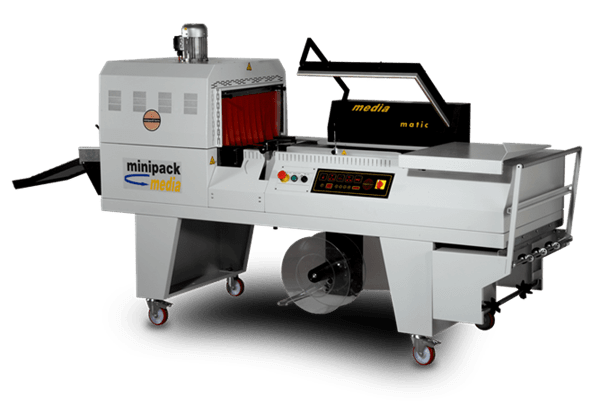 Learn more about our machines for the textile sector!
Machines for the pharmaceutical sector
The machines for packaging pharmaceutical products assure utmost compliance with the health and hygiene standards. Pharmaceutical products are in fact among the most delicate to be packaged and stored.
For this reason, it is important for the packing machines dedicated to this sector to be made of stainless steel and therefore resistant to rust and corrosion and effective against bacterial proliferation. Even better if coated with a layer of Steel IT, the specific coating for metals that acts as an additional anti-corrosion and anti-abrasion protective barrier.
The minipack®-torre machine most commonly sold in the pharmaceutical industry is:
MODULAR 50S paired to the TUNNEL 50 TWIN STAINLESS STEEL, a semi-automatic heat-shrinkable packing machine that assures speed, aesthetic perfection and all the reliability of stainless steel. It packs products at high rates, obtaining a safe and aesthetically perfect packaging.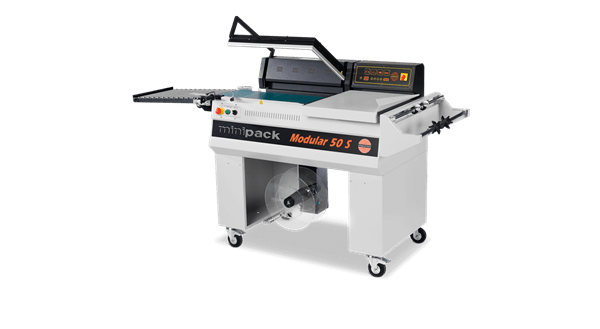 Need more information on our packing machines?