Meat packaging immediately becomes simple and accessible with minipack®-torre heat-shrink machines. 
Here are our top of the range packaging machines for business of all sizes:
Meat packaging: PRATIKA range for the industries
For big businesses that need to integrate heat-shrink machines in the production line, minipack®-torre has designed the PRATIKA series, ideal for high rate meat packaging: they are automatic, angular or continuous sealing packaging machines. All the machines in this range have mechanical and electronic high-tech content and great reliability.
PRATIKA 55 Smart: the most compact model of the series, which meets both physical (space) and economical requirements; the "come back" to only one operator option reduces labour costs.
Go to the technical data sheet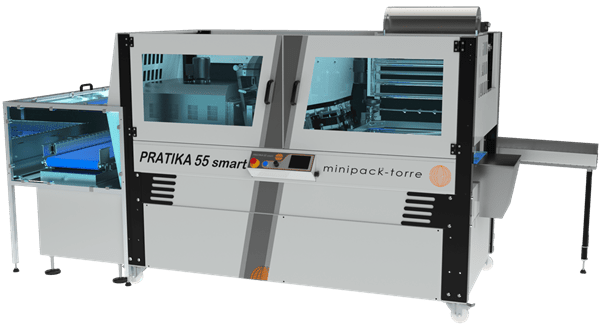 PRATIKA 56 MPE X1 and X2: MPE machines are designed to be user-friendly thanks to their flexibility and advanced technologies. The structure completely in stainless steel fully meets the requirements of the food sector, making them particularly suitable for meat packaging.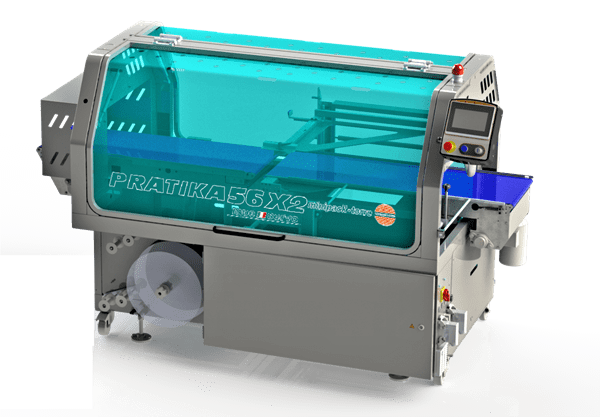 PRATIKA 56-T and 80-T MPS: they are equipped with a continuous sealing device, which eliminates the constraint of the product size. The T-bodywork includes a standalone electrical system located at the back of the machine.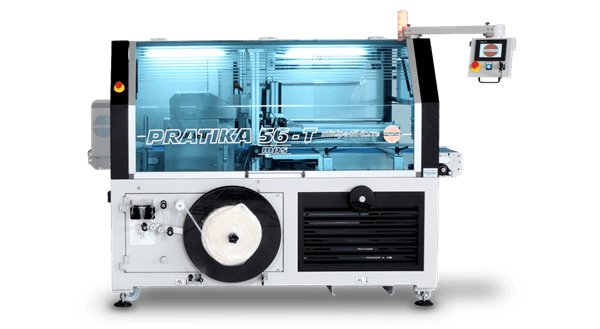 Packaging machines for medium-sized businesses
For small and medium-sized businesses, meat packaging is entrusted to angular and semi-automatic heat-shrink machines: in fact, these fulfil the requirements of flexibility and high quality but at lower prices.
The MODULAR line uses an electronically-controlled sealing system and advanced safety devices, while allowing for high customisation: with a series of operating programs, it is possible to simplify the packaging process by increasing the production output of the machine. The stainless steel models exploit the performance of a particularly corrosion-resistant material, making them perfect for packaging food.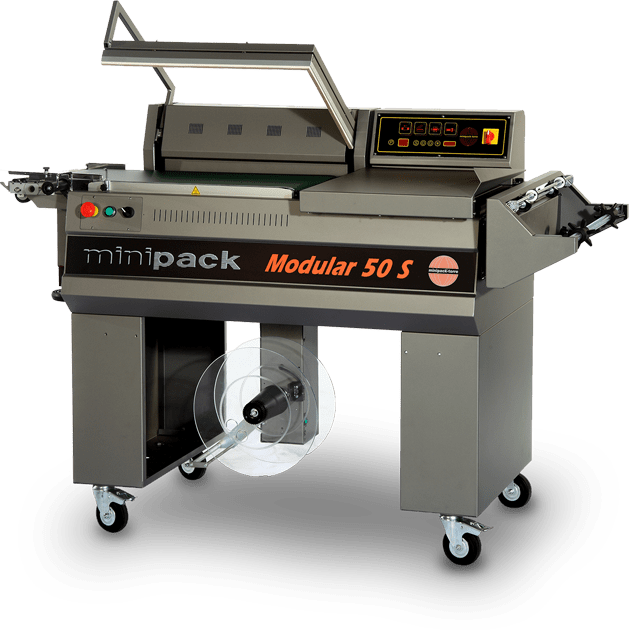 Go to the technical data sheet
The MEDIA version is the angular semi-automatic single-unit, where the heat-shrink tunnel is fully integrated into the sealing unit. The model combines versatility and compactness with the advantages of paint with stainless materials, making it suitable for the food industry requirements.
Go to the technical data sheet
Manual meat packaging machines: solutions for small businesses
Manual bell heat-shrink machines are ideal for small businesses, such as delicatessens or butchers that do not require machining in series. Their footprint is reduced, and they combine ease of use and low consumption.
Minima EVO is the smallest of the range; it is a countertop heat shrink machine, designed to take up as little space as possible. It works well, quickly and effectively (few stops), is easy to use (also with 10 preset programs) and consumes very little.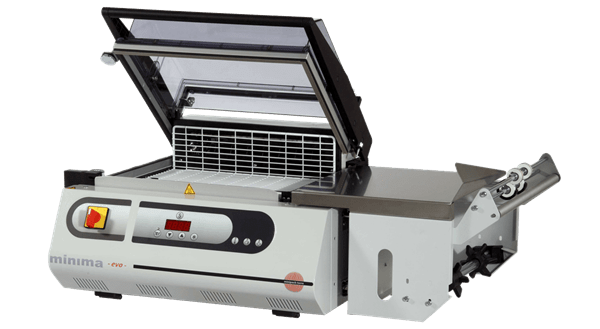 Go to the technical data sheet
The REPLAY EVO range is the most competitive offer among all bell packaging machines: state-of-the-art systems, compact and essential shapes, and excellent value for money. Stainless steel resistors reduce heat-shrinking time by 50% and the heating times by 60% - important details for a small shop.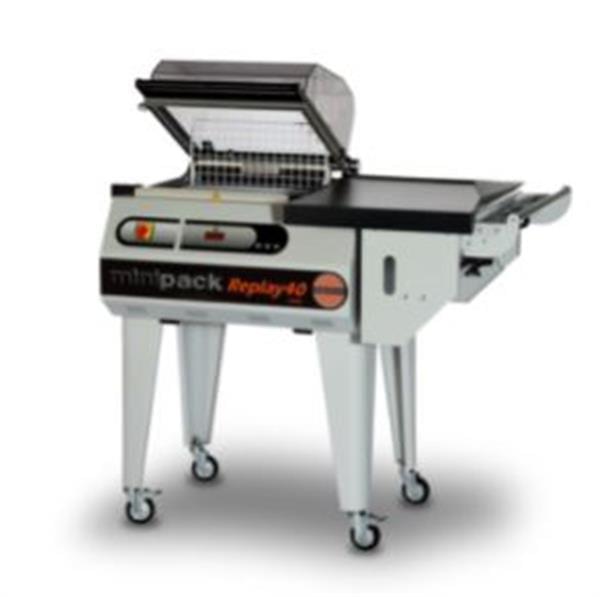 Go to the technical data sheet
Choose minipack®-torre reliability even for meat packaging
Our company, present on the market for over 50 years, has always been synonymous with safety for packaging any type of food product.
For meat packaging, and not only, we are proud to boast of:
a large variety of packaging machines, designed to meet any packaging, speed and size requirement;
a high quality of materials, that guarantee the maximum hygiene during the entire packaging cycle;
certifications proving the high degree of safety and reliability of our packaging machines.
Do you need a meat packaging machine but you don't know which to choose? Get in touch with our experts for a free consultation or for further information on the minipack®-torre range.